In 2018, the first state in the Midwest decided to make Marijuana legal in Michigan, for recreational use. However, certain limitations exist when buying and using Marijuana in the Great Lake State, and if you don't know the rules, you can quickly find yourself in a grey area that can get you in trouble with the local law.
Marijuana is still illegal under federal law; however, many states still allow it, and the laws of these states vary from each other. (Sounds like a headache, we know! But keep reading; we'll give you a better alternative to avoid this headache around Marijuana laws.)
Estimated reading time: 10 minutes
Main Key Points:
Michigan legalized both medical- and recreational Marijuana.
Michigan has two types of dispensaries; Medical and recreational dispensaries.
Non-medical marijuana cardholders and out-of-state residents could be denied service from a medical marijuana dispensary.
You can get Cannabis in Michigan, legally, with or without your medical marijuana cards.
Marijuana is federally illegal, while Hemp is federally lawful.
You can find a hemp-sourced product to fit your needs legally online.
Medical Marijuana In Michigan
Michigan was one of the very early states to embrace medical Marijuana. The state passed the Michigan Compassionate Care Initiative in 2008, issuing medical marijuana cards to those with qualifying medical conditions.
How to Get Your Medical Marijuana Card?
If you're trying to get your MMJ card to purchase Cannabis in Michigan, it's pretty easy. Just follow these steps:
Get a doctor's appointment and explain your condition and that you want to apply for a card.
Get your physician's signature on your paperwork.
Apply online to the Michigan Medical Marijuana Program (MMMP) or directly at the Marijuana Regulatory Agency (MRA).
Recreational Marijuana in Michigan
In 2018, Michigan decided to legalize recreational marijuana for personal use. This legislation allowed the purchase of a limited amount of Cannabis by adults (21 years old and older) for adult-use Cannabis from licensed Michigan dispensaries.
That said, you can still get the same benefits of Marijuana legally with industrial hemp products such as our organic Delta-8 Gummies and Delta-8 Tincture for pain and anxiety while maintaining a good high.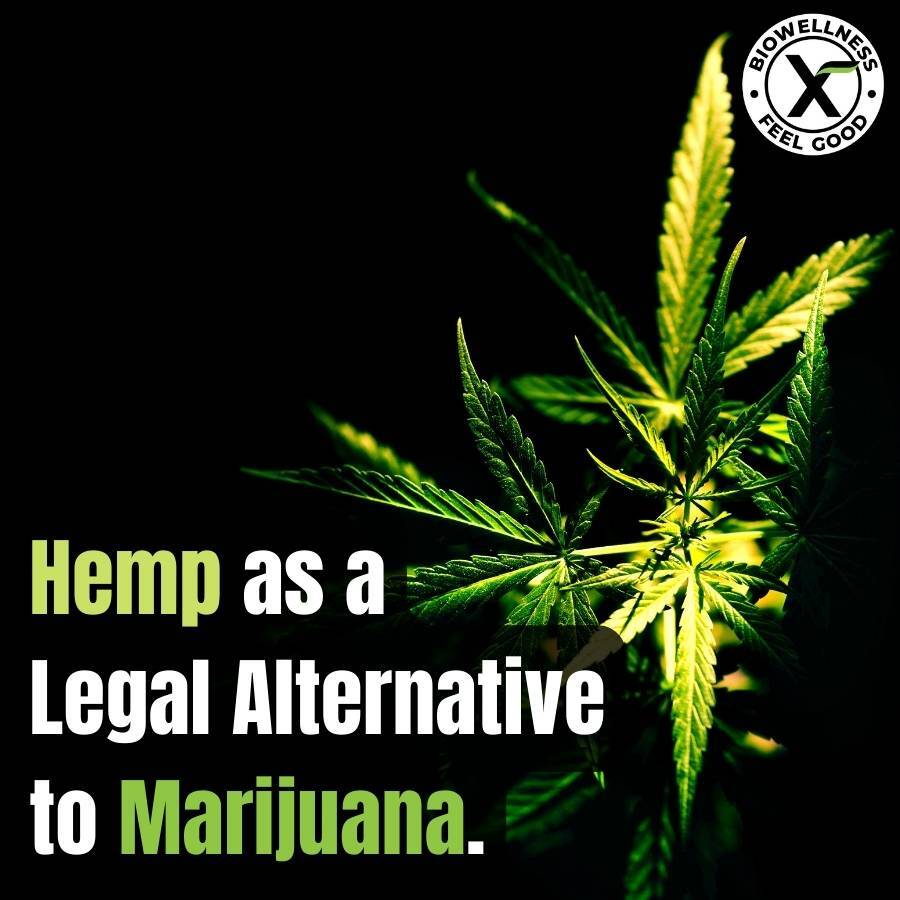 Hemp as a Legal Alternative to Marijuana
Marijuana is still a controlled substance on a federal level. However, Hemp was federally legalized under the 2018 Farm bill.
First, both Hemp and Marijuana can be classified as Cannabis. The main distinction is MJ has more than 0.3% Delta 9 THCs, whereas Hemp has less.
The current definition of a controlled substance is "one with no currently accepted medical use and a high potential for abuse."
However, the 2018 Farm Bill removed Hemp from that definition, making it and all of its derivatives federally legal, as long as the end product contains less than 0.3% Delta 9 THC of total dry weight.
While Hemp became federally legal, Marijuana and its derivates are not federally legal, so the possession and use of Cannabis could incur some harsh penalties.
Hemp Is The Knight in Shining Armor!
It's avoidign most legal complications while being offered at a great prices, and best of all, you can even buy it online! That means, if you're in a state that didn't pass the legalization of Marijuana, you can still get some hemp goodies delivered to your door.
*Some states may have reservations and different laws for hemp-derived THC products. Always check your local law and provider policy.
The good news is you can legally order dispensary-grade THC gummies online as long they are hemp-derived. And what's even cooler is that THC from Hemp works the same way as THC from Marijuana, which is legal in Michigan. Ready to ditch the long drive for a few clicks on your phone? Order here.

Recreational Cannabis vs. Hemp Uses
Both plants have tremendous health benefits, thanks to the cannabinoids and compounds they produce. That said, both plants produce pretty much the same cannabinoids at varying percentages, ex. Marijuana produces more THC, while Hemp produces more CBD. Hemp can be helpful for both patients and recreational users.
Hemp Products For Pain:
If you're using medical Cannabis, aka Marijuana for pain, you can find a great alternative in hemp-sourced Delta-8 oil and our mouth-watering Delta-8 gummies, or you can even go for some Delta-9 gummies.
Hemp Products For Anxiety:
If medical Marijuana is your go-to option to ease anxiety and depression, then our full spectrum CBD gummies mellow drops will be your new bestie; these little gummies are the most delicious "Chill-pills" you'll ever try!
Hemp Products For Energy And Creativity:
If you're using recreational Marijuana for some fun and a creativity amp, you can go for our energizing and creativity-boosting Delta-10 gummies. Or you can just try our sampler pack of Delta gummies and pick your fav for a good buzz.
Using Weed In Michigan
As mentioned above, while Marijuana is legal to buy and consume in the Great Lake State of Michigan, the state has specific regulations limiting its usage. Make sure to read through this article to learn the details.
Where Can I Use Marijuana Legally?
The shortest answer is at your own home! It is illegal to use it in a public place and in locations that follow federal law instead of state law, such as the airport and areas where children could be present such as schools and parks.
How Much Can I Possess At One Time?
Hmm, possession could be tricky but to simplify: You can possess and carry on you only 2.5 ounces in public, but you can possess up to 10 ounces at your home/place of residence.
How Much Weed Can You Buy In Michigan?
Consumers can buy up to 2.5 ounces of Cannabis from Michigan dispensaries and up to 15 grams of concentrate with or without a medical card.
Selling or Distributing Cannabis In Michigan
Simply put, you can't sell it in Michigan, but you can gift it privately.
In Michigan, because marijuana is legal, adults may carry and transfer up to 2.5 oz of Marijuana to another adult because there is no money or anything else exchanged for it, and it's not promoted to the public.
Cultivation of Marijuana In Michigan
In Michigan, you may grow marijuana plants up to 12 plants at your residence for personal use as long as they are not visible from a public place.
Where Can I Buy Weed In Michigan Now It's Legal?
If you're looking for recreational Cannabis, then you should check out these cities with the most recreational business licenses in Michigan:
Detroit
Ann Arbor
Battle Creek
Bay City
Lansing
Kalamazoo
Big Rapids
Toledo
Grand Rapids
Adrian
Jackson

Suppose you're not interested in driving or need an alternative to regular weed, as mentioned earlier. In that case, hemp-derived THC is as good as what you find in Michigan dispensaries, but the difference is you can order it online, whereas, with Marijuana, you cannot.
Just to give you a glimpse:
If you're looking for some good ole edibles, check our Delta-9 THC gummies. On the flip side, if you want the upper and energy feeling, Delta-10 THC is where it's at… or if you want the sweet middle ground of relaxation and an awesome high, go for our Delta-8 THC.
Michigan's Penalties For Marijuana Violations
Adhering to the Michigan laws above helps you possess and use cannabis legally. However, a violation could bring you some harsh penalties such as:
Possession
Possession of 2.5-5 oz of high THC cannabis outside of your home: This gets you a max fine of $500 and forfeiture of the substance for the first offense.
Possession of more than 5 oz of Marijuana outside of your home: This is a misdemeanor, but no term of imprisonment will be imposed unless the violation was habitual, willful, and for a commercial purpose or the violation involved violence.

Sale Or Distribution
The sale, distribution, and cultivation of Cannabis could be a felony punishable by imprisonment. Hefty fines may be imposed depending on the number of plants grown and the amount of usable Cannabis sold.
Less than 5 kilograms: is considered a felony punishable by a max fine of $20,000 and a max sentence of 4 years imprisonment.
5-45 kilograms: It's a felony punishable by a maximum fine of $500,000 and a maximum sentence of 7 years.
45 kilograms or more: a felony that is punishable by a maximum fine of $10,000,000 and a maximum sentence of 15 years imprisonment.

Cultivation
Cultivating and grow marijuana plants outside of a secured area or visible from a public place: is considered a civil infraction punishable by a fine not exceeding $100 and, of course, forfeiture of the plants.
Up to 24 marijuana plants for personal use: also categorized as a civil infraction with a fine of a maximum of $500.
25–200+ marijuana plants for personal use: This one is a misdemeanor punishable by prison time if the violation was willful, for a commercial purpose, habitual, or the violation involved violence.

Final Thoughts
With the public warming up to the medical benefits of Marijuana and Hemp, more dispensaries are opening in cannabis-friendly states such as Michigan. You can buy up to 2.5 oz of cannabis products from recreational Michigan dispensaries without a medical marijuana card.
That said, the difference between state law and federal law can be confusing and lead to unsavory situations, which is why hemp products are a much safer and more accessible option for both patients and fun seekers alike.
Visit our site and choose from the variety of hemp products on sale: www.BioWellnessX.com.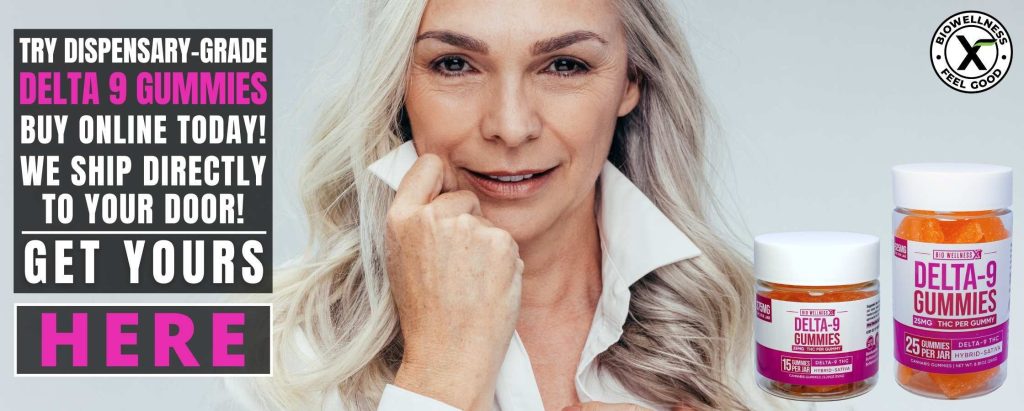 References:
LEGAL DISCLAIMER
By reading this legal information, you agree to release the author of any liability related to or arising from your use of this data. This post contains no legal advice. The legal status surrounding Delta 8 THC, Delta 9 THC, and Delta 10 THC is new and constantly changing. We continuously work hard to do our best to give you the most updated information. We recommend checking your current state's laws for marijuana or federal hemp laws before purchasing any medical cannabis products or industrial hemp-derived (CBD, THC). Do your due diligence and seek your doctor's advice, especially if you are in doubt or are currently taking any prescription medications. Safer than sorry is always a great idea when consuming new products.
Frequently Asked Questions
How old do I have to be to buy Cannabis from a Michigan dispensary?
According to Michigan regulation, only adults over 21 can legally purchase or use medical cannabis products.
How much can you buy from Michigan dispensaries?
Consumers can buy up to 2.5 ounces of Cannabis from an adult-use/recreational Michigan dispensary and up to 15 grams of concentrate.
Can anyone buy from a dispensary in Michigan?
You can buy up to 2.5 ounces of cannabis flower and 15 gm of concentrate from an adult-use Michigan dispensary without a card if you're 21 and older. However, you can't enter a medical dispensary without a valid medical marijuana card.
Can you buy Marijuana in Michigan if you're from another state?
For recreational users and medical patients from Ohio and other states looking for a good dispensary, Michigan could be a good option for you. But, you must know that medical dispensaries can refuse service to recreational users and out-of-state medical card holders.
How much does it cost to buy weed in Michigan?
Currently, the prices have dropped to approx—$ 152 per ounce, subject to cannabis taxes.