With the ever-growing hemp and THC market, new brands and products pop up every day across the nation; it has never been more important as a consumer to understand how to secure your own safety when purchasing hemp-derived products. Is it legal and, even more importantly, safe to consume?
That's where a CoA, also known as the 'Certificate of Analysis,' becomes essential. It will immediately tell you what kind of product you are about to spend your money on.
Now, it's not always simple to figure out how to analyze one of these reports, so we created this blog post with the goal in mind; when done reading it, you understand how to read a CoA and where to find one. Let's dive in.
Main Keypoints:
A CoA can help you understand what is in your CBD or THC product so you can feel more secure when purchasing, especially from a new vendor.
A CoA will reveal that the company is comfortable being transparent with the products they sell.
If you are shopping on a website that sells hemp-derived products with CBD and THC content, you should be able to find a 'lab report' section; if not, you can always reach out to the customer service team and inquire.
How a CoA can tell you if your THC product is legal One of the most essential things a CoA will tell is if the product is legal or not. Is the THC content over or under its allowed levels.
Only purchase a hemp product from a transparent company that discloses their CoA.

What is a Certificate of Analysis (CoA)?
If you have ever wondered if your hemp, CBD, THC, or any dietary supplement truly contains the ingredients you are paying for, then you will want to learn about a CoA.
Also called a Certificate of Analysis, this vital document is an unbiased laboratory review of precisely what is in the product and at what levels.
A CoA is especially important with hemp and marijuana products. Not only does it disclose the ingredients, but it also assures you are purchasing an item that is legal in your state.
What is the Meaning of a CoA?
When you purchase a THC product, you want it to deliver the effect you expect. That's where a Certificate of Analysis can help.
A CoA may be referred to as a Certificate of Authenticity. It provides scientific data that authenticates and confirms the ingredients and their potency.
The CoA is a document issued by a certified and accredited testing lab that analyzes a formula and/or specific ingredient. These services from a licensed lab identify the nutrients in the formula that meet the information stated on the label.
In terms of cannabis, a CoA can also give you peace of mind and knowledge about the product. The CoA form will confirm that the level of THC in the formula is approved under the law in your area, so you as a consumer know if the product you buy is legal.
The 2018 Farm Bill Set The Rules
The status of CBD and THC are being modified constantly. Most recently, the Agriculture Improvement Act of 2018, also referred to as the 2018 Farm Bill, was passed by Congress and signed into law. [1]. It removed hemp (cannabis) with deficient concentrations of THC from the Controlled Substance list. [2]
The D9-THC is the primary psychoactive compound in cannabis. Delta 9 has been found to have mind-altering properties which may affect your mood and promote a euphoric response.
The new designation by this regulation permitted the psychoactive compound of Delta-9-tetrahydrocannabinol (THC) to be legally allowed at levels no more than 0.3 percent, and as long it comes from the hemp plant.
However, as stated in the Senate bill and under current federal law, if organizations produce an item that contains more than the allowed 0.3 percent of THC, it will not be considered legal.
That's where a Certificate of Analysis is useful. Knowing the level of THC in the products you purchase from a CoA allows you to determine if it is legal where you live.
Why is a CoA important?
You might believe that a CoA is unnecessary and is too much to bother with when choosing your products. But it is important that you take a look at this document. Here's why:
A trustworthy CoA form shows clear information about the product's ingredients accurately.
A CoA is required to show a detailed analysis of the quantity and concentration of the active ingredients. This data should match the listed and claimed levels on the label.
Not only does it ensure that the product that you're buying is of the highest quality, but it also demonstrates that the item is safe and free of contaminants.

A CoA will also reveal that the company is comfortable being transparent with the products they sell. A CoA gives you the knowledge to evaluate and decide on buying different products to buy from various companies. Only purchase a hemp product from an organization that discloses their CoA.

What Should Be On a CoA?
A certificate of analysis lists a whole lot of information, most of which may be unfamiliar.
It starts off with the basics and generally includes such data as the date, the name of the organization requesting the testing, the product's name, the name of the facility, and the batch number.
A CoA will also reveal that the company is comfortable being transparent with the products they sell. A CoA gives you the knowledge to evaluate and decide on buying different products to buy from various companies. Only purchase a hemp product from an organization that discloses their CoA.
How to Read a CoA for CBD
A Certificate of Authenticity is a technical document that acts as a nutritional fact sheet for the CBD product.
On each CoA, a section shows the formula's test "cannabinoid profile. "Each cannabinoid present in the sample will have their levels listed both as a percentage and as a total milligram sum.
The components of the CoA cannabis profile should accurately show the following components:
Cannabinoid Concentrations
CBD. CBD is an abbreviation for cannabidiol and the most researched and familiar cannabinoid.
CBDA is known as cannabidiolic acid, a cannabinoid secreted in the stems, leaves, and flowers of cannabis plants.
CBDV is, the abbreviation for cannabidivari is another one of the several natural cannabinoid compounds produced in the hemp and marijuana plant.
CBG, short for Cannabigerol, CBG is non-intoxicating and known to be the mother cannabinoid of them all.
CBN stands for cannabinol, another compound found naturally in cannabis plants.
CBC is cannabichromine, and preliminary research suggests it has potential medicinal benefits.

How to Read a CoA for THC
The same scenario applies to the CoA for products containing THC. Most importantly, you want knowledge to ensure the THC is within the compliant range of less than 0.3%.
THC products should report on the following active ingredients.
THC Cannabinoid Concentrations:
Delta 8 THC: Delta-8 has grown in popularity because it's less psychoactive than Delta-9. But offer the same benefits without feeling anxious or even paranoid.
Delta 9 THC: Delta-9 tetrahydrocannabinolis responsible for most of the THC that occurs naturally in the cannabis plant
Delta 10 THC. This recent form of THC produces a feeling of being "high" but tends to be less intense than delta-9.
THCA is aprecursor to THC
THCV is a cannabinoid with only minor psychoactive effects

*You might also see other THC compounds like THC-o, THC-p, etc. As science keeps progressing, newer THC variations will show up.
What Else to Check on a CoA
There is much more to a CoA that can provide helpful information on the product you select. For example:
Microbial Testing
To assure the product is safe to consume, a CoA reports results for E. Coli, Salmonella, Coliforms, Yeast and Molds, etc. This is reported as a "pass" or "fail." A failing grade means it would be unsafe for consumption.
Pesticides
This is another "pass" or "fail" test. It examines the product for the common pesticides in hemp agriculture.
Mycotoxins
Mycotoxins are toxic substances that may pose a risk when consumed as mold. Products will be given a "pass" or fail" on the CoA for mold that may have contaminated the product.
Heavy Metals
Checking for the presence of metals accumulated from the soil by the hemp plant is required. In some states, like California, special warnings may be found on the label showing if the product is a risk for lead and other materials.
Terpenes
The distinct taste, aroma, and experience of a particular strain of cannabis come from terpenes. The ability to reproduce the same terpene profile is essential to product consistency. This is shown as a "pass" or fail" result on the CoA. It ensures the quality of the smell, looks, and terpenes so the product matches the description of how it is sold.
Residual Solvents
These chemical solvents are leftover from the process used to extract cannabinoids and terpenes from the hemp plant. Since these solvents are not safe for human consumption, it is essential to ensure they are not in the finished product to guarantee you are buying a safe, chemical-free item.
Water Activity
The moisture content on the CoA measures the total amount of water contained in the product. It identifies the growth of pathogens (harmful bacteria) to help prevent spoilage and maintain shelf life.
Businesses that have a solid track record and have been selling hemp products for several years are usually the same organizations that offer quality products. These are the manufacturers you can count on to deliver pure and high-potency CBD and THC products that meet U.S. government regulations.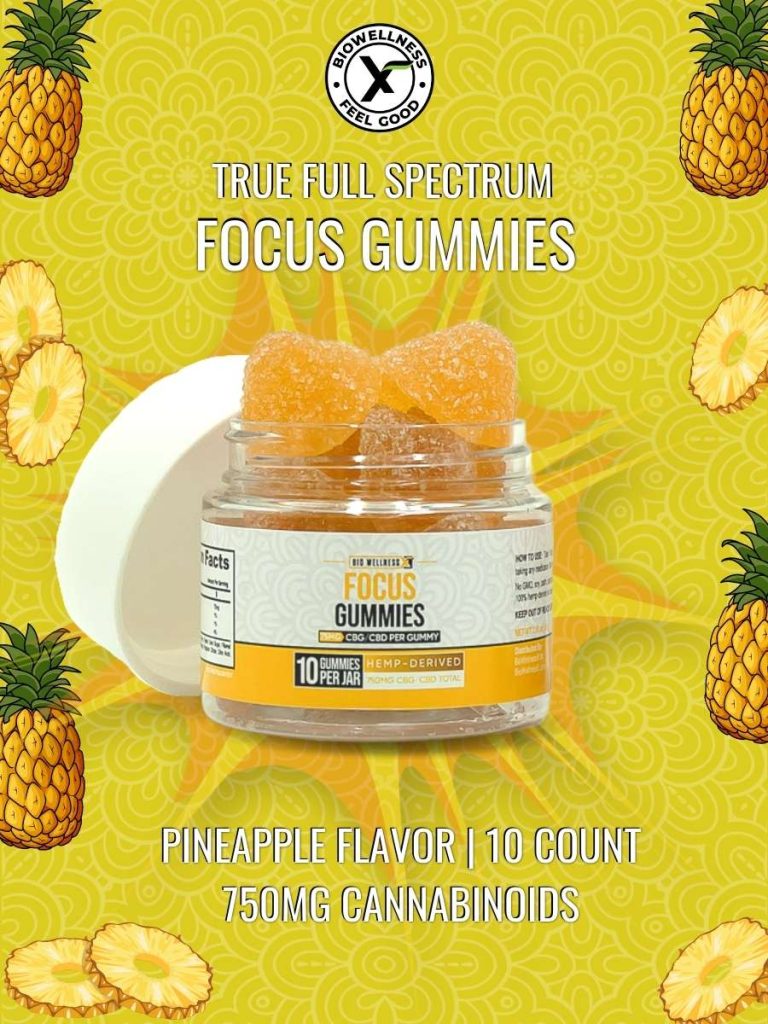 Final Thoughts
If you are concerned with what is in your CBD or THC product, the best place to look is the product's CoA.
The information on the CoA will supply you with the knowledge to evaluate the quality and potency of the item you purchase.
Unfortunately, there are many mislabeled products in stores and on websites.
That is why you will want to search and purchase hemp products from transparent companies about sharing their Certificate of Analysis.
Sharing this data will increase your trust in the organization that willingly offers this information.
Want to see what a CoA document looks like?
BioWellnessX is dedicated to complete transparency. Visit our website now to see our CoA testing results and purchase quality products to benefit your lifestyle.
LEGAL DISCLAIMER
By reading this legal information, you agree to release the author of any liability related to or arising from your use of this data. This post contains no legal advice. The legal status surrounding Delta 8 THC, Delta 9 THC & Delta 10 THC is new and constantly changing. We continuously work hard to do our best to give you the most updated information. We recommend that you always check your current state's laws or federal hemp laws before purchasing any industrial hemp-derived products (CBD, THC). The data in this post is not intended to diagnose, treat, cure or give any medical advice. Anyhow, do your own due diligence and always seek your doctor's advice, especially if you are in doubt or are currently taking any prescription medications. Safer than sorry is always a great idea when consuming new products.
FREQUENTLY ASKED QUESTIONS (FAQs)
What is CoA stand for?
CoA refers to Certificate of Analysis or Certificate of Authenticity. It is a document issued by an accredited third-party analytical testing lab confirming that the product has met the regulatory standards and passed a quality check.
What does CoA test for?
The CoA uses state-of-the-art technology to detail the level, potency, and chemical analysis of ingredients in the product. In the case of CBD and THC items, the document also offers specific information about the number of different cannabinoids.

A CoA also generally includes data on the content of heavy metals, terpenes, pesticides, moisture content, residual solvents, and foreign materials that may be present in a product.
What does the THC percentage tell you?
The CofA will disclose whether the formula contains the legally allowed level of 0.3% or less of Delta-9 THC.
What is COA for CBD?
The CoA for CBD identifies levels of CBD in the product as well as other cannabinoids like CBG, CBN, CBC. The CoA also verifies that a product is free from heavy metals, pesticides, and other contaminants. 
Who can issue a Certificate of Analysis?
The CoA is a form that is issued by a certified and accredited testing lab. The lab is a third-party independent licensed laboratory that is not associated with the manufacturing company, ensuring that the provided report is unbiased.