Delta 8 is a powerful synthetic drug that is proven to be addictive and deadly. Is D8 Legal In Colorado? Is D8 Legal In California? With so many states having different laws on the use of this dangerous substance, it can be hard to know where you stand. To help, we have created an infographic with all the information you need about US state laws on Delta 8.
Delta 8-THC is now showing up in various places throughout the United States thanks to new federal legislation, but its legality varies from state to state. Is Delta 8-THC permissible in Colorado? Or are cannabis pioneers picky about THC boundaries?
Unfortunately, Delta 8 is not as prevalent in Colorado as in other states that have legalized cannabis.
The technical information behind the Delta 8-THC law in Colorado is as follows:
Key Takeaways
Delta 8-THC is a cannabinoid produced from legal industrial hemp compliant with federal law.
According to Colorado law, Delta 8-THC, a THC isomer, is a restricted drug.
Delta 8-THC, on the other hand, is not readily available in Colorado due to its illegal sale.
Is Delta 8 Legal in Colorado?
Tetrahydrocannabinols produced from a lawful hemp plant are covered by the legal status of hemp, according to several states, such as Alabama and California. Colorado has legalized both hemp and CBD, but its approach to Delta 8 is somewhat different.
Unfortunately, in Colorado, Senate Bill 14-184 defines all tetrahydrocannabinols equally. Any industrial hemp product containing a Delta 8-THC concentration higher than the legal limit of THC (0.3 percent) is considered "marijuana" by state statute, even if it does not meet the federal definition of marijuana.
Of course, cannabis is now legal in Colorado for both recreational and medical purposes. Delta 8-THC should, in theory, be accessible through state-licensed dispensaries since it is legal for recreational and medicinal use in the state. So, is it?
In other words, it's not entirely clear—the state's Controlled Substances Act technically prohibits THC isomers. Delta 8 products may be found in retail cannabis dispensaries in Colorado, but they straddle a legal and illegal line.
Delta 8-THC is not readily available in Colorado and may be challenging to come by.
Here are some of the essential provisions from the official bill text in Colorado:
35-61-101. Definitions.
(5) "Delta-9 tetrahydrocannabinols" has the same meaning as "tetrahydrocannabinols" as set forth in section 27-80-203 (24), C.R.S.
Colorado Revised Statutes Title 27. Behavioral Health
Section 27-80-203
(24), C.R.S(24) (a) "Tetrahydrocannabinols" means synthetic equivalents of the substances contained in the plant, or in the resinous extractives of cannabis, sp., or synthetic substances, derivatives, and their isomers with similar chemical structure and pharmacological activity, such as the following:
(I) ¹cis or trans tetrahydrocannabinol, and their optical isomers;
(II) 6 cis or trans tetrahydrocannabinol and their optical isomers;
(III) 3,4 cis or trans tetrahydrocannabinol and their optical isomers.
(b) Since the nomenclature of the substances listed in paragraph (a) of this subsection
(7) "Industrial hemp" means a plant of the genus cannabis and any part of the plant, whether growing or not, containing a delta-9 tetrahydrocannabinol concentration of no more than three-tenths of one percent on a dry weight basis.
TITLE 18 CRIMINAL CODE. ARTICLE 18. UNIFORM CONTROLLED SUBSTANCES ACT OF 2013. PART 1
18-18-102. Definitions.
(18) "Marijuana" means all parts of the plant cannabis Sativa L., whether growing or not, the seeds thereof, the resin extracted from any part of the plant, and every compound, manufacture, salt, derivative, mixture, or preparation of the plant, its seeds, or its resin. It does not include fiber produced from the stalks, oil, or cake made from the seeds of the hemp plant or sterilized seed of the plant, which is incapable of germination if these items exist apart from any Uniform Controlled Substances Act 6 of 53 2016 other item defined as "marijuana" in this subsection (18). "Marijuana" does not include marijuana concentrate as defined in subsection (19) of this section.
(35) (a) "Tetrahydrocannabinols" means synthetic equivalents of the substances contained in the plant, or in the resinous extractives of, cannabis, sp., or synthetic substances, derivatives, and their isomers with similar chemical structure and pharmacological activity, such as the following:
(I) ¹Cis or trans tetrahydrocannabinol, and their optical isomers;
(II) 6Cis or trans tetrahydrocannabinol, and their optical isomers;
(III) 3,4Cis or trans tetrahydrocannabinol and their optical isomers.
Defining Hemp Products
The Colorado Department of Public Safety analyzed that the federal government had banned marijuana in America. Diverse marijuana users report that several dispensaries are now offering legal medication, which they claim is comparable to illicit highs. However, authorities state that there isn't enough evidence to determine whether chemicals produced by their effects on health and safety might be harmful. Cannabidiol products, on the other hand, are readily accessible in convenience shops and independently-run smoke shops that the MED doesn't govern. According to the FDA's press release, these tetrahydrocannabinol isomers can never be found in food or cosmetics. Only limited evidence exists to see whether hazardous chemicals may be identified and deposited in legal industrial hemp.
Is Delta 8 a Controlled Substance in Colorado?
All isomers of THC categorize as controlled substances in the state of Colorado. There are no special provisions for tetrahydrocannabinols generated from legal industrial hemp. Instead, Delta 8 is included in the same legal category as Delta 9, resulting in a penalty for illegal possession likely to be the same as Delta 9-THC.
Is Marijuana and Cannabis (Delta 9-THC) Legal in Colorado?
In Colorado, cannabis is legal for medical purposes, including cancer, epileptic disorders, gynecology, severe pain syndrome, and glaucoma. The legislation in 2000 authorized med marijuana with restrictions following the passage of the medical use of marijuana law and amendments to the Constitution. Following the passage of constitutional amendment 64 in 2012, which permitted adult usage for persons under 21, cannabis has been decriminalized. In 2012, Colorado voters approved Amendment 64 to legalize medical marijuana.
Can I Buy Delta 8 in Colorado?
Delta 8 is hard to find in the state because it is a controlled substance. THCV is a cannabinoid derived from the cannabis plant formerly available in dispensaries across the state, but it has since vanished from store shelves due to changes in state legislation.
Many people choose to purchase Delta 8-THC online in areas where it is legal (such as neighboring states New Mexico, Wyoming, and Nebraska). When purchasing a Delta 8 distributor, it's critical to proceed cautiously. Shopping online allows you to purchase directly from a brand or manufacturer rather than through a third party vendor that may not be familiar with Delta 8 effects and applications or the regulations surrounding Delta 8 products.
Our Delta 8-THC products comply with all requirements of the Hemp Farming Act of 2018 at BiowellnessX. Before you buy, we can also assist you with Delta 8 inquiries or the "What is Delta 8-THC?" article to learn all there is to know about it.
Final thoughts
Is Delta 8 legal in Colorado? Safe to purchase Delta 8 online? Is marijuana and cannabis (Delta 9 -THC) Legal in Colorado? These are all questions that people have been asking.
As long as you buy your products from a reputable vendor like BiowellnessX, which follows stringent regulations for producing these types of products, then you don't need to worry about safety or legality.
Our team at BiowellnessX has helped countless customers find their ideal product without worrying about anything other than how they feel after using our high-quality synthetic cannabinoids!
In Colorado, Delta 8 is not legally classified as a Delta 8 vendor. In cosmetics, selling hemp-derived THC isomers for ingestion under the supervision of a licensed pharmacist does not qualify for state incentives. New federal regulations may be introduced if you live in Colorado and wish to cease buying items produced with D8.
References:
LEGAL DISCLAIMER
By reading this legal information, you agree to release the author of any liability related to or arising from your use of this data. This post contains no legal advice. The legal status surrounding Delta 8, Delta 9, and Delta 10 THC is constantly changing. We continuously work on giving you the most updated information. We recommend checking your current state or federal cannabis laws before purchasing hemp-derived cannabinoids (CBD, THC) in Colorado. The data in this post is not intended to diagnose, treat, cure or give any medical advice. Do your due diligence and consult your physician, especially if you are in doubt, taking any prescription medicines, or have a medical condition. Better safe than sorry is always great when consuming new products.
Frequently Asked Questions (FAQs)
What is Delta 8?
Delta 8-tetrahydrocannabinol is a psychoactive cannabinoid found in the Cannabis plant. It's basically an isomer of Delta 9-tetrahydrocannabinol, commonly known as THC, which has antiemetic, anxiolytic, orexigenic, analgesic, and neuroprotective properties.
Effects of Delta 8 on the body
Delta 8 cannabis can have similar effects to Delta 9-THC, including euphoria, happiness, uplifting emotions, and pain alleviation. The adverse side effects of Delta 8 medications are inadequately studied, although users of Delta 8 products claim confusion, anxiety, drowsiness, and tachycardia.
Why would someone want to use Delta 8?
For individuals who desire a less intense "high" than they achieve with regular THC, Delta 8 THC may be a viable option. While Delta 8-THC is reported to have less potent effects than Delta 9, more study is needed to determine this chemical's potential adverse side effects.
Where can I buy it in Colorado?
The State of Colorado joined the extended listing of states regulating Delta 8 THC production and consumption; at this point, you are not able to buy or find any Delta 8 products in Colorado.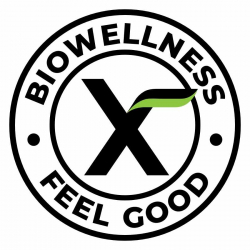 Latest posts by BioWellnessX
(see all)