Can you enjoy your Delta 10 THC without worries? Delta 10 THC is a new cannabinoid that has recently popped up, and many people wonder if it's legal in Connecticut. This post will help you understand the laws in your state so you can be sure to stay on the right side of them.
LEGAL DISCLAIMER
The legal status surrounding Delta 10 THC is new and constantly changing. We always strive to do our best to give you the most updated information. We recommend that you always check your current state- or even federal law before purchasing any hemp-derived products (CBD, THC) in Connecticut. The data in this post is not intended as legal advice nor to diagnose, treat or give any medical advice. In any event, do your due diligence and always seek your doctor's advice, especially if you are in doubt or are currently taking any prescription medications.
Main Points
Delta 10 THC is not legal in Connecticut.
Delta 10 is half as potent as Delta 9 THC and does not produce the intense anxiety and paranoia you would see with THC.
Connecticut states have restricted the sale of hemp-derived Delta 10 THC and other tetrahydrocannabinol such as Delta 8 THC.
Connecticut has passed SB 1201 into law, which establishes an adult-use market.
The legality of Delta 10 THC on a federal and state level is up for discussion.
All products that contain more than 0.30% Total THC concentration are considered Cannabis and unlawful.
Is Delta 10 THC Legal in Connecticut?
Woefully, NO! Delta 10 THC is not legal in Connecticut. Similar laws are in place for Delta 8 THC.
What is Delta 10 THC?
Can it be found in the hemp plant?
Delta 10 THC is one of the many cannabinoids that the hemp plant creates in trace amounts. Now with Delta 10, because it's not a naturally occurring THC, other means have to be used to make it. As an isomer of Delta 9 THC and Delta 8 THC, this compound shares a matching chemical formula with a different arrangement of atoms and, as a result, properties.
Delta 10 THC functions like its sister compound to bind with receptors in our body's endocannabinoid system (ECS), which regulates mood, pain sensation, appetite, and memory, among other things.
However, it can be distinguished by one fundamental property: when consumed orally (whether through smoking or eating), it takes much longer for Delta 10 THC to reach peak concentration in your bloodstream than with its siblings.
Delta 10 THC is an interesting compound because it produces a different high than Delta 8 THC. Unlike the mellow and sedating properties of Delta 8 THC, Delta 10 THC offers a more stimulating "high." Half as potent as Delta 9 THC and does not produce the intense anxiety and paranoia you would typically see with THC. Many of our consumers report that Delta 10 acts as Sativa and is preferred for daytime use.
Where Can I Buy Delta 10 Near Me?
Connecticut is a state that has restricted the sale of hemp products containing Delta 10 THC and other tetrahydrocannabinols. We recommend that you not buy THC products until it becomes fully legal. This means buying Delta 10 or Delta 8 THC products online if you live in this state may not be possible for quite some time to come.
The Senate bill and on the state's website states that any hemp-derived product that contains more than 0.30% total dry weight basis of delta 8 THC, delta 9 THC, or delta 10 THC are considered Cannabis and may only be sold by licensed retailers. That means you are limited to what product can be purchased, plus you have to keep an extra eye on the total content of the product and its total weight to make sure you're not getting unlawful products.
We will keep you updated with the most accurate information on any changes to state law concerning these substances!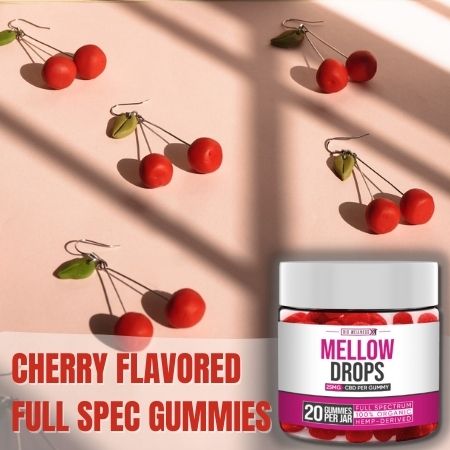 When the day comes and Delta 10 becomes easier to purchase, online is the best place to buy your hemp-derived cannabinoids and Delta products. If you're looking for a high-quality product, then there are many benefits to buying it in this way.
You can order on your computer or phone right from your home and have the products shipped right to your door with just a few clicks of the mouse.
They also offer high-quality Delta 10 THC, so if you've ever tried Delta 8 THC before, they will be similar in effect.
Up to now, we offer various products that are still allowed in the state of Connecticut, with THC (<.3%) and NON-THC. For example, our Full Spectrum CBD Gummies (Mellow Drops and Dream Drops) has been an all-time favorite among our customers and staff.
BiowellnessX is an online retailer that takes pride in our products. We are a licensed retailer and offer a wide range of CBD products that are lawful in your state.
The Legalities of Delta 10 In Connecticut
The state's laws surrounding hemp products w/ THC.
The state of Connecticut has passed Senate Bill 1201 into law, which establishes an adult-use marijuana marketplace. As of July 2021, Delta 8, Delta 9 THC, and Delta 10 can only be sold via licensed cannabis retail stores/ dispensaries. The Act defines Cannabis to include hemp products with a THC content greater than 0.3 percent dry weight basis. This definition contains THC isomers like Delta 7, Delta 8, Delta 9, and Delta 10. You can find further clarifications on the state website too.
The Connecticut Dept. of Consumer Protection has released a list of the state's legalities surrounding Delta 10 THC products. As of now, all hemp products with a total THC concentration greater than 0.3 percent are only available to medical marijuana patients and those who have been certified as terminal illness patients by a physician.
All other products with less than 0.3% THC content will be compliant with CT law. Still, you should always check your local regulations before purchasing any cannabis product for personal use or consumption!
Federal Hemp Act and Delta 10 Law
The legality of Delta 10 on a federal and state level is up for discussion.
The 2018 Farm Bill legalized hemp products with less than 0.3% THC, which means that all hemp-derived cannabinoids are federally legal under the law.
If the cannabinoid is derived from either marijuana or hemp, there might be some confusion about whether these products are legal in all 50 states. As a general rule, hemp product has high CBD and low THC, vs. marijuana is the opposite.
Though things are a bit more complicated, Delta 10 THC (and Delta 8) is a mildly intoxicating cannabinoid. Eloquently, it will get the user high. As everyone knows, the 2018 Farm Bill was validated on the premise of hemp, CBD, and hemp cannabinoids being non-intoxicating compounds.
The hemp industry has increased in recent years. With the legalization of industrial hemp production and use, there is a lot of potential for growth and opportunity. Nonetheless, not everyone sees this as a positive thing. Some people are concerned about the impact on society with increased consumption rates of tetrahydrocannabinols (THC) for cannabis products.
The Food and Drug Administration's (FDA) Interim Final Rule has caused many questions about the legality of Delta 10 THC, a synthetic form of Cannabis that is not yet commercially available. The FDA states all synthetically derived tetrahydrocannabinols are illegal substances. But more importantly, this means Delta 10 THC will be classified as an unlawful substance until it has completed the FDA approval process and received necessary DEA scheduling.
Is Delta 10 a Controlled Substance in CT?
In Connecticut, Delta 10 is part of the controlled substances act. The law is concerned with the potential for abuse. Anyone who possesses products that exceed the legal limit of 0.30% can be charged with a controlled substance felony, even if they obtained it legally in another jurisdiction to protect the welfare of consumers from substandard products that cause harm.
The state accepts that Delta 9 THC has valid uses as a pain reliever and an anti-inflammatory. Because of that, it's available from medical marijuana dispensaries in various forms.
How is Delta 10 Being Produced?
With Delta 10, you use a multi-step process, which begins with extracting Tetrahydrocannabinolic Acid (THCA) from Cannabis. THCA can convert to THC through decarboxylation and heating. The THC is purified and processed into Delta 10 by refluxing in an acidic solution. This forms a carboxylic acid which is then dissolved in ethanol to create a solution. The reaction yields pure Delta 10 THC, which will have to be purified further through chromatography or recrystallization.
Is Delta 10 Legal In All 50 States?
No two states have the same laws. Even though it is legal, Delta 10 is not legal in all 50 states. There are eleven states where hemp products have strict regulations. Those states include Alaska, Arizona, Arkansas, Colorado, Delaware, Idaho, Iowa, Mississippi, Montana, Rhode Island, Utah.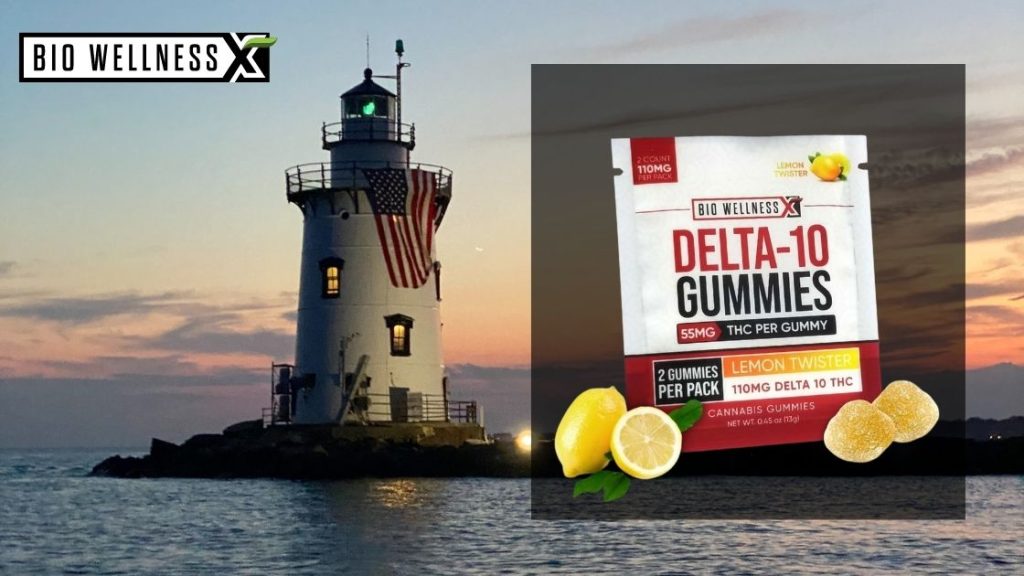 Final Thoughts
Until the state laws loosen up in the Constitution State, you should refrain from buying any Delta 10 products unless you can guarantee that the total THC is below the legal limit. Currently, our Delta 10 gummies are not legal to purchase in this state as the THC surpasses the limits, so we suggest you look into our 10mg THC gummies along with our NON-THC and even our Full spectrum gummies, as mentioned earlier
Try our NON-THC Wellness CBD Gummies and CBD Capsules.