Have you heard of the newest Delta-10 craze making waves in the hemp industry? Hemp enthusiasts in the Pine State are asking themselves, "Is Delta 10 THC legal in Maine?"
This brand-new cannabinoid has powerful effects that make it a popular choice among cannabis users everywhere!
Main Key Points
Maine laws legalize hemp and products derived from hemp material.
Hemp Sourced Delta 10 is legal in Maine.
Delta 10 is legal federally as long as the products derived from hemp contain 0.3% Delta 9 or less.
You do not need a medical use marijuana card in Maine for Delta-10 THC.
You can buy Delta-10 and other hemp-derived products online or in stores.
Is Delta 10 Legal in Maine?
Yup, it sure is. Delta 10 THC is legal in Maine!
Maine's definition of Delta 10 falls in line with federal law. The federal government legalized hemp derivatives on the condition that the Delta-9 THC content cannot be more than 0.3% on a dry weight basis.
Leave it to The Pine Tree State to jump on board with a revolutionary new compound!
Maine and Industrial hemp
Hemp is the plant Cannabis Sativa L. Maine laws legalize "industrial hemp plants" and products derived from it. The law also allows agricultural commodities and topical or ingestible consumer products, such as food additives and food products derived from hemp, which in their final forms contain a Delta 9 THC concentration of no more than 0.3% or as otherwise defined in federal law.
That means that all cannabinoids present in the hemp plant are legal, including Delta-10.
What is Delta 10 THC?
Delta 10 THC is a unique hemp-derived compound that has similar medical benefits to the more popular Delta 9 THC but without the overbearing high. Think of it as its cooler younger THC brother – same cannabis family benefits but with way better style!
Is Delta 10 THC similar to Sativa or Indica?
Are you trying to figure out whether Delta 10 is more of an Indica or a Sativa? Well, technically, it depends!
Cannabinoids are a unique experience for each person, but in general, Delta-10 gives more of a Sativa feel with a boost in energy and creativity with a milder cleaner high.

Where to Buy Delta 10 THC In Maine?
Need a Delta 10 in Maine? Search no more! Just fire up your computer and find yourself a trusty online retailer.
When you buy from BiowellnessX, you can rest easy knowing that your hemp-derived products are legal and adhere to hemp regulations.
Check us out! Whether you need a little pick-me-up or want to stock up, we've got something for everyone's cannabinoid cravings.
And while you're on our page, remember to check out the reviews from our customers!
Need your hemp products now? Just hightail it to one of the many local shops and grab your THC and CBD products in person!
Shop Locally For Some Delta-10 THC In Maine
Listed below are cities where you can pop into and scoop up some Delta 10 and other hemp-derived THCs:
Biddeford
Northport
Portland
South Portland
Poland
Auburn
Waterville
Bangor
Yarmouth
Gardiner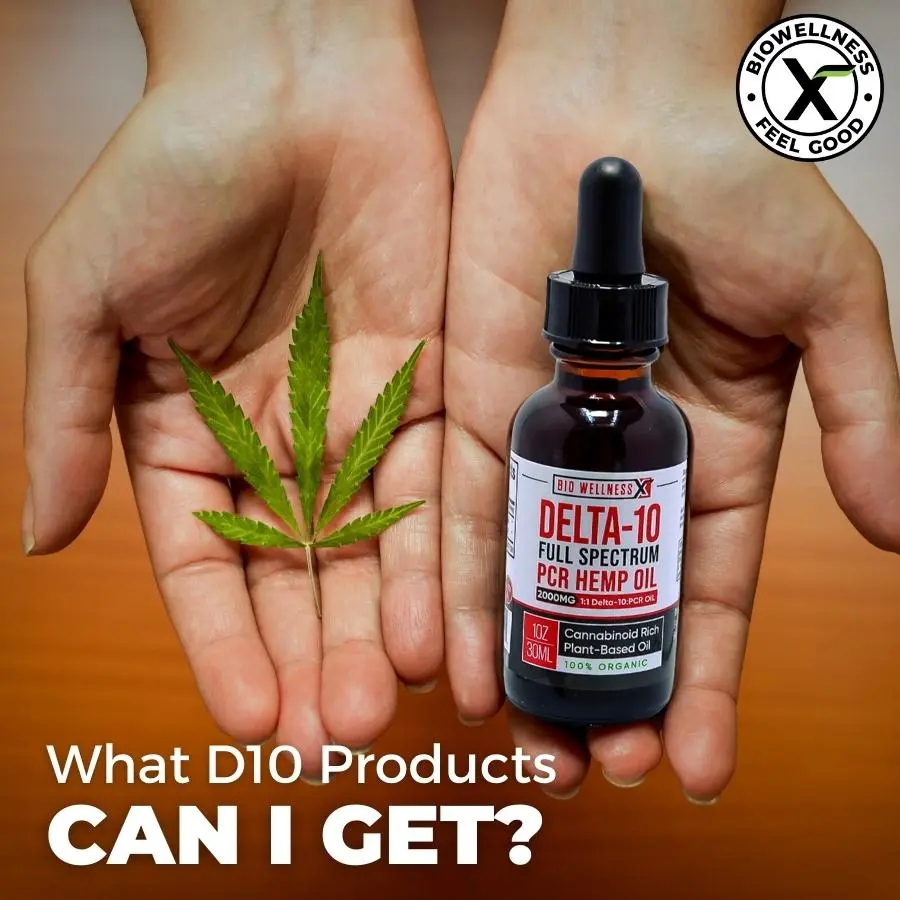 What Delta-10 Products Can I Get In Maine?
Some of the most popular Delta-10 products on the market right now are:
Delta-10 THC gummies – a delicious snack with longer effects.
Delta-10 oil tinctures – as natural as they get.
Delta 10 tablets – no-fuss choice for those who wanna keep it simple.
Tips When Shopping For Delta-10 Products
Be mindful of all the craziness out there, and look out for these few things when finding a retailer:
Check out the website and make sure it's legit.
Look for COAs and lab reports; if a company is trustworthy, it wouldn't have a problem disclosing this information.
Make sure it uses high-quality natural ingredients
Look for customer and third-party reviews.
See if the company has samples or some packets with a few of their products so you can try them.
Never buy your hemp products from gas stations or convenience stores, as they don't necessarily adhere to hemp regulations and aren't exactly reliable.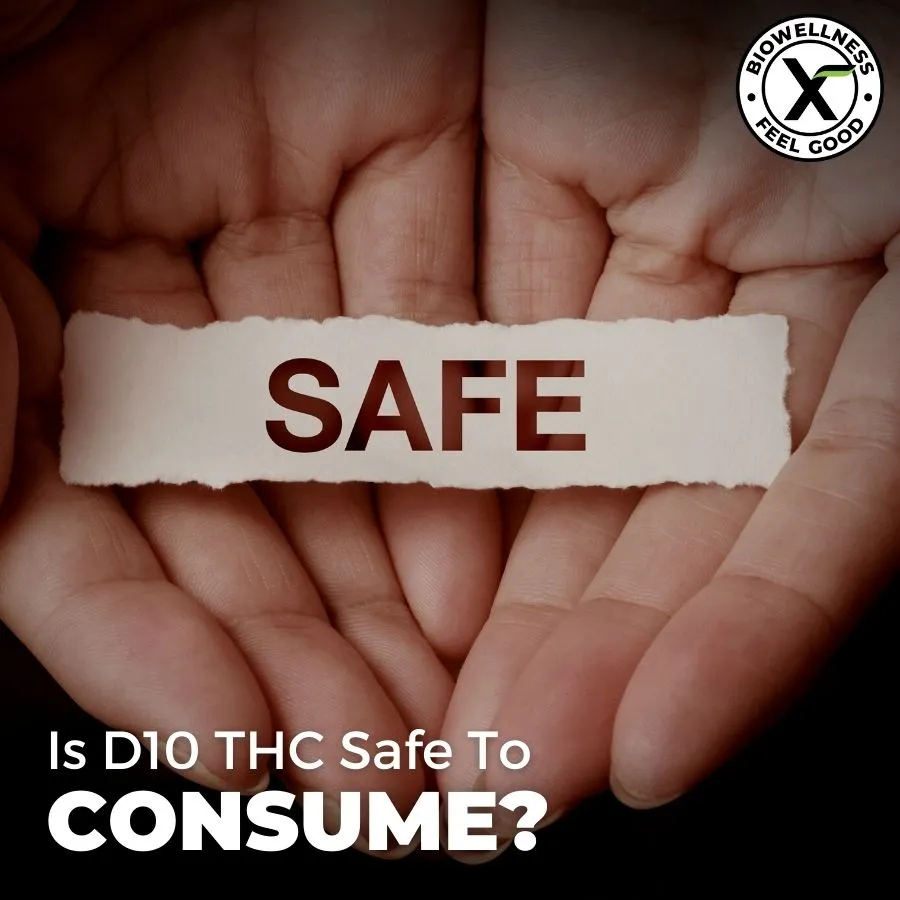 Is Delta 10 THC safe to consume?
When it comes to the consumption of Delta 10, many people find themselves asking if it is safe to consume.
The main thing is that, unlike naturally present cannabinoids, Delta-10 is very rare in the plant.
That's why it's extracted from other cannabinoids, such as CBD, via a chemical process.
The safety of Delta-10 products comes from the quality of that chemical process. Reputable brands use cutting-edge labs and facilities to ensure it's 100% safe.
That's why it's crucial to check for lab tests and certificates of analysis like this one to ensure it's safe.
Another thing to consider is that you need to use the product responsibly, follow the directed dosage and not mix it with medications without consulting your doctor.
Always start with a low dose and go up as needed!
Delta 10 vs. Delta 8 THC
Hiding away in the hemp plant are two mysterious compounds – Delta 8 THC and Delta 10. While they have a milder effect than their notoriously powerful cousin, Delta 9 THC, these sneaky cannabinoids can still give you that extra something special!
If you need to get up and go, Delta 10 is your jam because it's similar to Sativa strains. But if you're looking for a chill-out vibe with zero worries, then cozy up some Delta 8 THC products; this little guy is more of an Indica! Either way, you're gonna have a fun time! More about Delta-10 vs Delta-8.
Do I need a medical card to purchase Delta 10 THC in Maine?
Lucky for all of you Delta-10 fans, hemp-derived products such as D10 don't require a medical card and are available for recreational and medical use.
So, if you're looking for another way to get loopy in Maine – think outside the box and forget about that marijuana card; enjoy the party with some hemp products!
But remember to always check Maine's hemp laws to make sure you're still good to go!
Is Marijuana legal in Maine?
After much debate and several failed attempts, Maine passed the Marijuana legalization act that legalized recreational Marijuana in 2016. This left many residents of Maine ecstatic as if they had just scored a touchdown on Thanksgiving Day.
However, there's an essential detail that folks need to be aware of, just because the marijuana plant is legal doesn't mean you can run around lighting up joints in the streets.
Just like with anything else, you still need to follow the rules and abide by specific regulations when using cannabis after the passing of this act, so be sure to do your research and check your local and State law.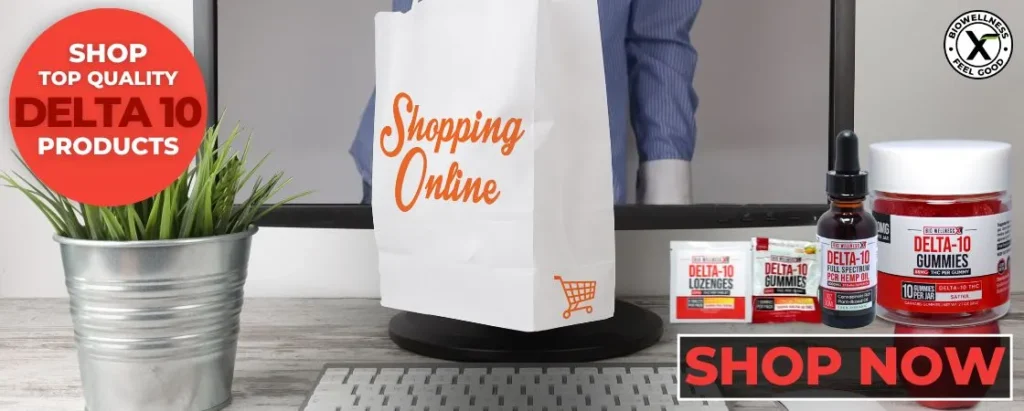 Final Thoughts – Is Delta 10 legal in Maine
All in all, it's pretty incredible that Delta 10 THC is now legal in Maine. This potent Sativa-like cannabinoid comes with uplifting, energizing effects with a milder high than the usual THC.
But don't be fooled by its mild psychoactive effects; it can still hit hard in high potencies.
Check out our online store if you want to try it out. We've got a great selection of products and offer free shipping and a money-back guarantee. So, what are you waiting for? Give Delta 10 a try today!!
Related Topics:
Legal Disclaimer:
By reading this information presented, you agree to release the author of any liability that comes from using this data. This post does not constitute legal advice. Claims about cannabinoids have not yet been approved by the food and drug administration FDA. Read the full legal disclaimer here.

References:
2018 Farm Bill
FAQs About Delta 10 in Maine
Is Delta 10 federally legal?
Yes, Delta 10 is federally legal and legal in about 41 states.
What does Delta 10 feel like?
Delta 10 will make you get up and GO GO! It will give you a boost like no other. Don't believe me? Try it yourself!
Is Delta 10 THC legal in Maine?
Yes, it is; D10 is legal in Maine! So get out there and rustle up some D10.
Is Delta 10 on the controlled substance list?