Are you worried about purchasing Delta 10? We recommend you read this post if you live in or might be traveling to the Aloha State. Delta 10 THC is a novel hemp derivative that can assist with relief from anxiety, depression, and aches. Funny enough, a California company discovered it by accident at a California cannabis lab and quickly found its spot on the shelves nationwide. Still, Delta 10 is showing so much more potential.
Main Takeaways
Is Delta 10 legal in Hawaii? It sure is! The same laws are in place as Delta 8 THC.
Chemists created Delta 10 tetrahydrocannabinol in a lab.
The best way to get your Delta 10 is to buy via online stores.
Like California, the State follows federal guidelines when it comes to approval from the Food and Drug Administration.
The legality of THC hemp products remains gloomy on a federal level.
Is Delta 10 Legal In Hawaii?
You will be happy to know that, YES, Delta 10 is entirely legal in Hawaii. The same law and regulations are in place with Delta 8 THC in Hawaii, which we covered in a separate post.
What Is Delta 10 THC?
What is Delta 10 THC, you ask? This new minor cannabinoid recently hit the market (as of writing this post,) but there's limited scientific evidence about what it does. Chemists have created Delta 10 tetrahydrocannabinol in a lab by using hemp-derived CBD to manufacture this substance.
It's unclear how much Delta 10 THC is present in the hemp plant, so chemists are experimenting with different ratios of hemp CBD and other cannabinoids to make it more potent.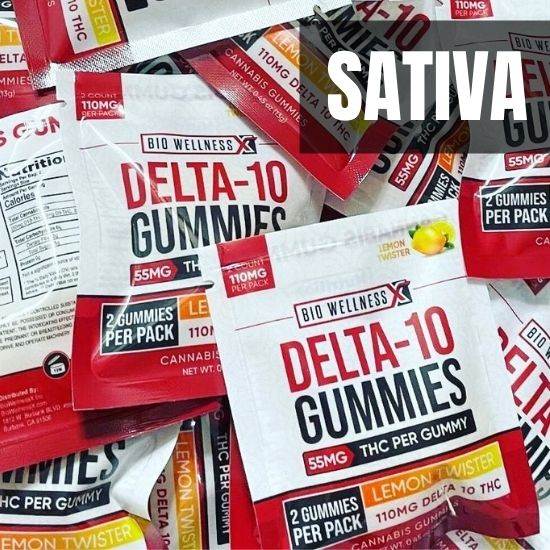 The only information we have on this cannabinoid right now comes from anecdotal reports about its effects on people who use it for medicinal or recreational purposes.
There are two types of anecdotes: those who say they experienced relief from symptoms and those who got high.
Regardless of the type, all accounts agree on one fact: Delta 10 THC is a compound that can have powerful effects on people's bodies.
Our customers report that Delta 10 THC is a nootropic, energy-boosting, and euphoric cannabinoid. Others claim that Delta 10 provides "long-lasting THC effects."
In other words, you can say Delta 10 is more of a Sative feeling, whereas Delta 8 THC is at the other end of the scale and works more as an Indica. Others reported that Delta 10 THC seems similar to Sativa strains but lasts for several hours like Indica strains.
Where Can I Buy Delta 10 in Hawaii?
You can purchase your Delta 10 THC products at various stores and smoke shops. You always have to ensure that the shop you buy from is legit. Ask for the lab report (CoAs) to know that your products are safe. Often, the manufacturers do not appropriately produce the D10 distillate. In many cases, you can quickly end up with a Delta 9 THC concentrate higher than 0.30% total dry weight, making the product illegal in Hawaii per State laws. And even worse, it will be classified as marijuana. 
The best way to find high-quality products is to buy online. Especially when it comes to your D10, you can find all the vital information you need, such as the COAs.
Another important factor to have in mind is the blend of distillate oil. As labs become better at refining it over time, you will, as you see with Delta 8 THC, have a purity of 90%+. However, as it is currently, you will find a blend that consists of D10 along with Delta 8 THC and some D9 THC. Especially when it comes to Delta 10 Gummies, you usually see a 20% to 30% purity of D10, and the rest is Delta 8. 
At BiowellnessX, we pride ourselves on the fact that what we list on our labels is what's in them. For example, our 55mg Delta 10 gummies consist of 50mg pure D10, whereas the rest is Delta 8 THC and Delta 9 THC (<0.30%). You can see more on our COA. 
Everything we offer is 100% hemp-derived products, so you, as a consumer, can feel safe and sound when purchasing. 
We also have all of our lab reports and testing results on our website for anyone to see.
The Legalities of Delta 10 THC in Hawaii
The State of Hawaii has strict CBD laws than most and doesn't allow the sale of specific products infused with CBD, such as foods, beverages, and cosmetics.
Like California, the State follows federal guidelines for approval from the Food and Drug Administration.
The state of Hawaii is taking a new approach to hemp and marijuana by recognizing the difference between them. The legislature has passed a bill that clarifies that hemp-derived cannabinoids are exempted from the Controlled Substances Act. 
This means that Delta 10 THC derived from hemp is not a controlled substance in Hawaii.
Federal Law and Delta 10 THC
Can You Find Delta 10 Listed In The Controlled Substances Act?
In the last few decades, hemp has been legalized on a state-by-state basis. With its legalization, many people have begun to use it for medicinal purposes. And with that use comes confusion over federal law and D10.
There are two types of THC found in hemp: Delta 8 and Delta 10. In fact, there are 3 THCs—Delta 9, which is a naturally occurring compound in the hemp plant. While Delta 8 is made from hemp through an isomerization process, Delta 10's manufacturing process involves other chemical reactions. It can complicate things when looking at where they stand under federal law since their manufacturing processes are different.
This type of cannabis is created by processors taking CBD isolate and converting it into Delta 9 THC because CBD into D10 requires special conditions that not every lab has. Then, they convert Delta 9 THC into D10 THC with the use of catalysts.
Since Delta 10 is produced solely by artificial creation, D10 is considered one of the semi-synthetic cannabinoids.
In 2018, the Farm Bill legalized hemp and all products made from it with less than 0.3% Delta 9 THC.
The DEA can still ban any substance they want if they deem it a "schedule 1 drug," but for now, Delta 10 fits the bill as a legal product because it is considered a derivative of hemp or hemp plants that contain no more than an acceptable level of THC.
The DEA stated that "all synthetically derived tetrahydrocannabinols remain Schedule I controlled substances in the new Interim Rule." The report doesn't clearly define the term "synthetic," and that makes things more baffling.
The Drug Enforcement Administration (DEA) is actively working on the final rule concerning the execution of the Agriculture Improvement Act of 2018. The law will incorporate the scope of regulatory controls over THC. Once the process has been completed, the legitimacy of hemp THCs remains gloomy on a federal level. We hope for the best so we all can continue to enjoy these legal THC products. If you are still in doubt if your State allows it not in Hawaii currently, you can always check our guide for a quick overview of which states allows this THC compound.
Is Delta 10 Safe?
The gist of it is YES; it appears to be very safe. Reports indicate it had no side effects.
Keep in mind that the research is still minimal and new. Even if there's no evidence it's safe to consume, don't overdo it. Follow all directions on the bottle.
Most of our data come from customers who have tried the products. If you have any questions or concerns, make sure to reach out to us.
The History of Delta 10
Delta 10 started in California. A company from Adelanto, CA, went to buy some cannabis. They accidentally bought a fire-retardant-contaminated product that made strange crystals that started to form after distillation. They noticed that it had a different structure than other cannabinoid crystals. It turns out it was tetrahydrocannabinol (THC).
Thanks to this happy minor accident, we now have Delta 10. With that said, there's evidence that it goes further back to the 1980s when it was said to be first discovered, according to Wikipedia.
Final Thoughts – Is Delta 10 THC Legal In Hawaii
As of today, Delta 10 is legal in Hawaii. What the future holds for this cannabinoid? Nobody knows. But as long as it's legal and there are no repercussions, enjoy it to the fullest.
Enjoy our Delta products. If you are new to this THC game, we suggest looking into our THC Gummies – 2-packs. Low cost and you can get to try our other THC gummies too.
LEGAL DISCLAIMER
The legal status surrounding Delta 10 THC is constantly changing. We always strive to do our best to give you the most updated information. We recommend that you always check your current state- or even federal law before purchasing any hemp-derived products (CBD, THC) in Hawaii. The data in this post is not intended as legal advice nor to diagnose, treat or give any medical advice. In any event, do your due diligence and always seek your doctor's advice, especially do if you are in doubt or are currently taking any prescription medications. Safer than sorry is always a great idea on new products.
---
References:

FAQs on Delta 10 THC In Hawaii
What is the legal age to purchase Delta 10?
For safety purposes, most retailers will not let you purchase Delta 10 unless you are 21.
Is Delta 10 legal in all 50 states?
Not all states follow the same laws. Several states have already put strict rules on this cannabinoid. Each State has the authority to determine its cannabis laws.
You should always check your local jurisdiction for updated laws.
Can I purchase D10 online legally in my State?
Of course, you can. If you reside in one of the other states where Delta 8 or Delta 10 THC is legal, you can purchase your hemp products online legally.
Are gummies the only way to get Delta 10?
No, there are other ways to consume your Delta 10 THC. Even though our Delta 10 THC gummies are a favorite among our customers, we offer a wide variety of products, including oils, gummies, capsules, and creams, to name a few. Check out our website for yourself.
Does the FDA approve Delta 10?
As of now, Delta 10 is not approved by the Food and Drug Administration. Neither is Delta 8.