Before purchasing your Delta 10 THC in the Bay State, here is what you should know!
Is Delta 10 Legal in Massachusetts? The legalization of cannabis in the Bay State has created a whole new market for people interested in trying hemp-derived cannabinoids. One of the most recent and contended substances on the market is Delta 10 THC, a hemp-derived substance that is starting to appear in stores around Massachusetts and online. But do you know if it's legal to purchase and use in the state? Please keep reading to find out more about its legality!
Main Points
Yes, Delta 10 THC is legal in Massachusetts.
The legislation prohibits "THC found in hemp" from the controlled substances list.
The hemp plant is an agricultural commodity in Massachusetts.
Delta 10 THC is originates from hemp-derived cannabinoids.
Delta 8 THC and Delta 10 THC are considered controlled substances.
Delta 8 THC, also present in hemp plants, has been studied more extensively because of its potential medical benefits.

Is Delta 10 Legal in Massachusetts?
The good news is YES!
Delta 10 THC is legal in Massachusetts.
What Is Delta 10 THC? What Can You Expect?
Delta 10 tetrahydrocannabinol (THC) is a minor cannabinoid found in cannabis plants. Delta 8 THC, also present in hemp, has been studied more extensively because of its potential medical benefits. D10 THC does not exist naturally outside the early development stages of industrial hemp plants. You can say it's a byproduct because it only exists in such minuscule amounts that it would take a ridiculously amount of material when processing hemp products that the kilo prices would skyrocket.
According to consumers, Delta 8 THC is more tranquilizing and bears a remarkable resemblance to Indica cannabis strains, while Delta 10 leans more towards plant cannabis Sativa strains. Delta 10 is very similar to Delta 8 THC in potency, but they significantly vary in effects. When ingesting products infused with D10 THC, you can look forward to feeling euphoric, focused, and energetic. Even some reports they saw a positive lift in their moods.
Where Can I Buy Delta 10 THC in Massachusetts?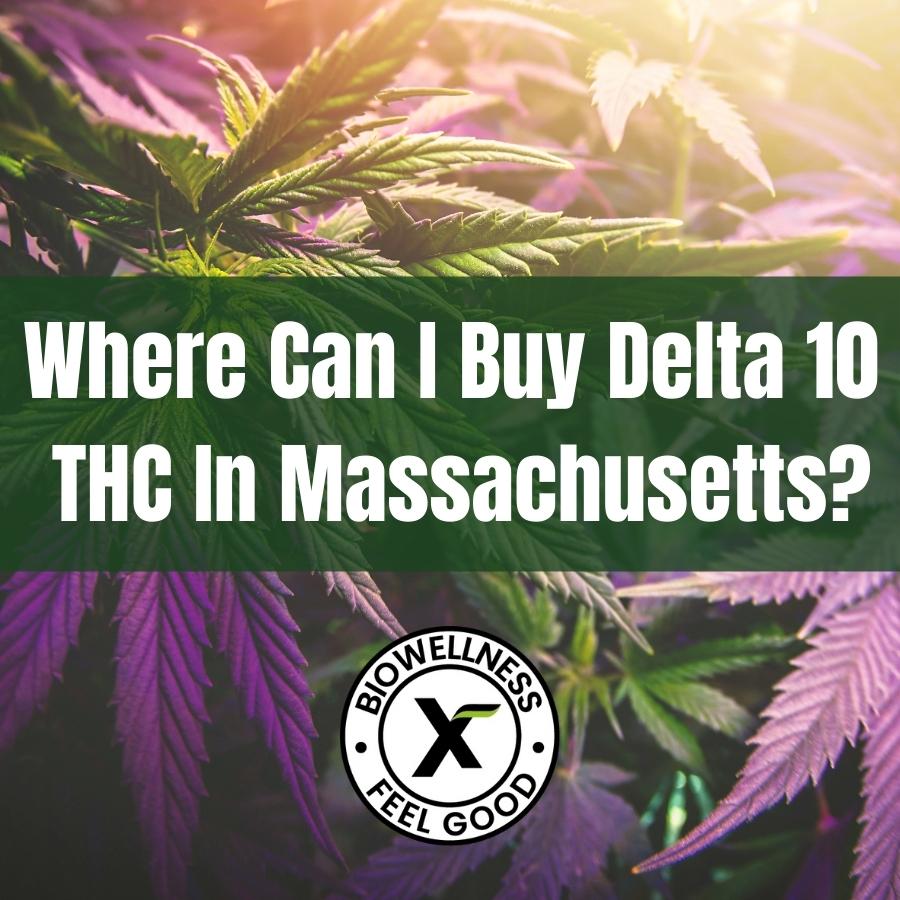 Many Massachusetts residents have taken to hemp-derived cannabinoids in recent years thanks to the legalization of recreational marijuana. With no explicit restrictions on hemp products containing Delta 10, many people take advantage of this newfound freedom and stocking up while they still can.
There is a chance that Massachusetts can implement regulations regarding the sale of these products, but for now, it's a buyer's market. As long the federally defined THC level of delta 9 is below its limits of 0.30%, you can freely purchase this compound.
Since first developed, Delta 10 has been a cannabinoid making waves in the cannabis industry.
This new type of cannabinoid has many benefits, and, unlike Delta 9 THC, it's a little too non-psychoactive.
However, now that Delta 10 is becoming more popular with consumers, not all companies use good quality formulas to make their products. Before buying any product infused with these hemp derivatives, make sure to do your research and buy from brands you know and trust!
The best way to purchase D10 THC is online from a reliable and trusted vendor.
At BiowellnessX, we don't just offer you a product and hope for the best. We go through a seed-to-sale process to ensure that our hemp products are safe and effective for animal or human consumption and tested thoroughly before being offered on our website. This is why we have been in business for so long, with thousands of loyal customers nationwide.
Our inspection and testing program is top-notch. We are truthful with our customers and display all of our lab reports and certificates of analysis on our product pages.
Check out our website; we have a large assortment of hemp-derived cannabinoids that suit everyone's needs.
Continuation of, Is Delta 10 THC Legal in Massachusetts?
Massachusetts state law legalizes all cannabis material with less than 0.3 % Delta 9 and all hemp derivatives, industrial hemp, cannabinoids, extracts, isomers, acids, salts, and salts of isomers.
The industrial hemp plant is an agricultural commodity in the state. The Bay State passed several amendments to align with state legislation for the 2018 Farm Bill.
State laws differentiate hemp-derived cannabinoids from marijuana, stating that "hemp-derived cannabinoids, including CBD, are not controlled substances or adulterated products." Additionally, the legislation prohibits "THC found in hemp" from the CS list.
Several states have banned or regulated the sale and distribution of hemp-derived Delta 8 THC and Delta 10 THC.
Federal Hemp Law and Delta 10 THC
On a federal level, the question that continues to arise is Delta 10 THC legal, and as it stands, it remains in a legal gray area.
Delta 10 is an artificial cannabinoid derived from hemp CBD, which "methodically" adds to the protection of the 2018 Farm Bill. The Act legalized hemp cannabinoids, derivatives, and extracts with less than 0.3 percent Delta 9 THC.
Delta 10 doesn't fit in the standard "legal hemp" category, thanks to its intoxicating properties. The principal goal of legalizing hemp was to allow the nation to obtain the benefits of non-intoxicating cannabis. Also, the 0.3 percent THC limit was thrust when processing hemp plants material and hemp products because these levels are too low to cause psychotropic effects.
Lab Technicians heavily process the CBD molecule and use different catalysts and methods to isolate Delta 10 THC. Due to the fact it's made with help from humans, Delta 10 is considered semi-synthetic. In contrast to other naturally extracted cannabinoids, these substances had derived from hemp CBD in a lab.
As everyone knows, Federal law has banned synthetic THC. The Interim Rule by the DEA confirmed that "synthetically derived THC" is added to the Schedule I controlled substances list. Although, the Rule doesn't clearly define the term "synthetic," which adds fire to the debate of its legitimacy.
Possession Limits and Delta 10 in MA.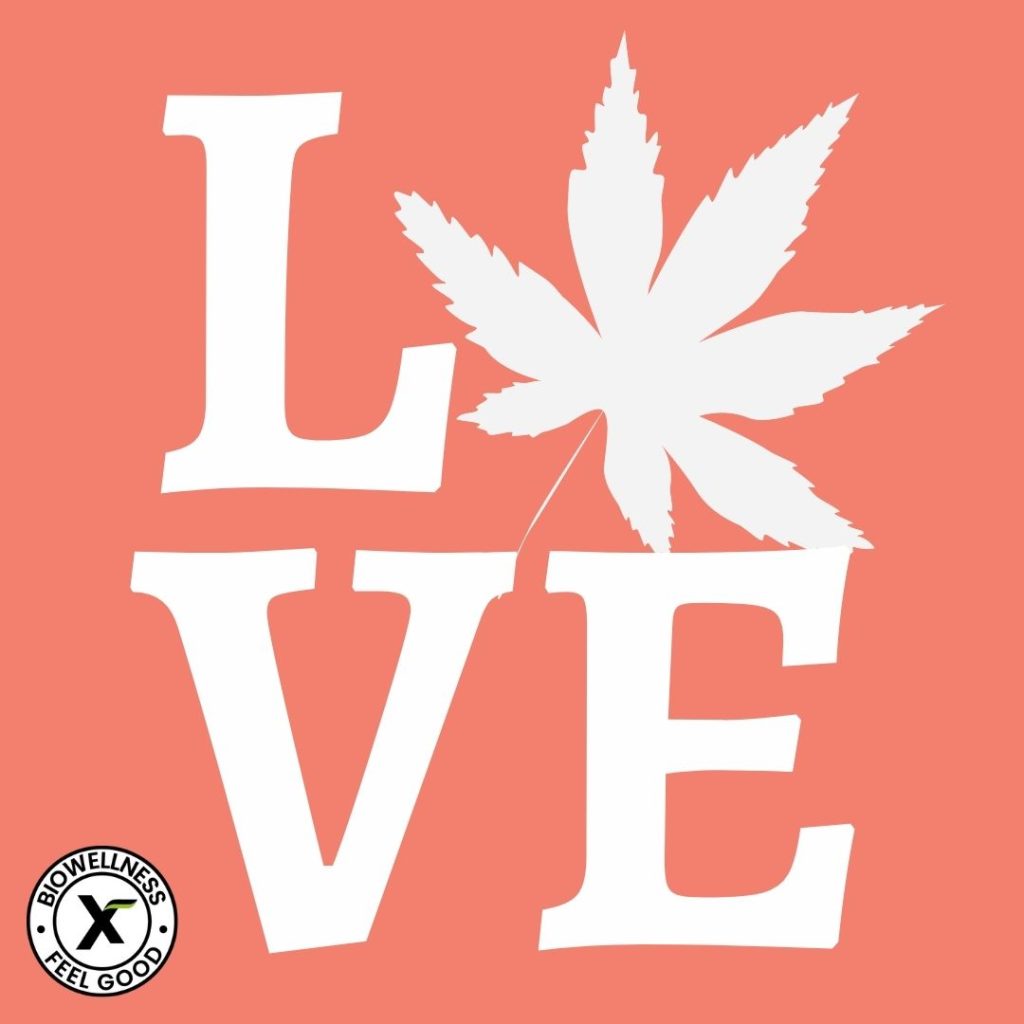 Since Delta 10 THC is technical "not illegal," some users feel they can use it with impunity and without fear of legal repercussion as long as they do not possess any actual cannabis. While this perception may be somewhat accurate, the federal government still classifies Delta 10 as a Schedule I drug under the CS Act, meaning it has no recognized medical use and is considered to have a high potential for abuse.
As long as users are only concerned with state law, they can use Delta 10 without penalty. Still, its status at the federal level means that if they are ever in a situation where federal law enforcement becomes involved, there is no guarantee that the state's laws will prevent them from being prosecuted. If this occurs, not only may users find themselves in violation of multiple laws simultaneously, but they are also subject to the total weight of the federal sentencing guidelines should they be convicted.
While it is possible to possess Delta 10 without violating the law, users must understand its status under federal law so they can avoid unnecessarily attracting unwanted attention from federal agents and unnecessarily risking a drug trafficking conviction.
Massachusetts Medical Marijuana Program
The medical marijuana program in Massachusetts has come a long way since its beginning in 2012 and was initially established to allow patients with cancer, glaucoma, AIDS, hepatitis C, amyotrophic lateral sclerosis (ALS), Crohn's disease, Parkinson's disease, or multiple sclerosis access medical marijuana under their physician's supervision.
The current law includes anyone diagnosed with any debilitating or chronic medical condition who consulted with their doctor about the risk and benefit of using medical marijuana. The law also allows the person to buy, possess, and grow a limited amount of marijuana for personal use.
This program allows for hemp to be cultivated legally by patients.
Since its establishment in 2012, over 42,000 people have registered in the Medical Marijuana program, and there are currently 53 dispensaries open in Massachusetts.
States That Have Banned Delta 8 and Delta 10
Due to cannabis laws in their state, a few states have decided to ban or regulate D8 and D10.
Delta 8 and 10 are currently illegal in 14 states: Alaska, Arkansas, Colorado, Delaware, Idaho, Iowa, Montana, New York, Nevada, North Dakota, Rhode Island, Vermont, Utah, and Washington.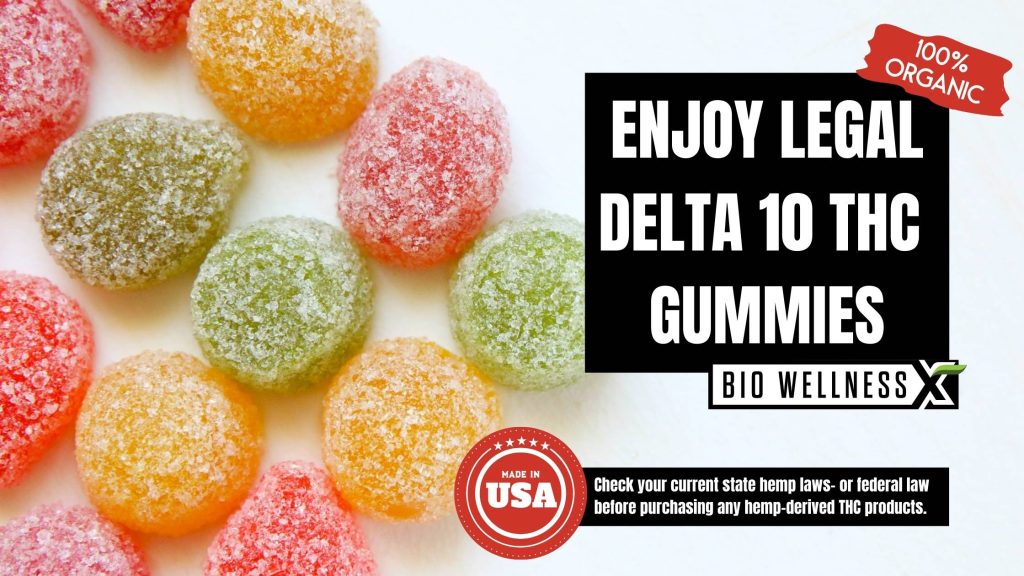 Final Thoughts
Massachusetts doesn't prohibit the distribution and sale of hemp-derived THC products such as Delta 10. If you are looking for the best Delta 10 THC and other Delta products of the hemp variety on the market in Massachusetts, contemplate a trusted and reliable brand like BiowellnessX.
Especially our Delta 10 Gummies are continued to stay at the top of the list for our customers that enjoy D10. One of the main reasons for that is the potency of our D10 gummies, especially when you compare them to others on the markets place. You get a whopping 50mg of pure D10 (see latest lab report) along with some D8 and D9 to offer you an experience like no other.
References:
LEGAL DISCLAIMER
The legal status surrounding D10 THC is new and constantly changing. We continuously work hard to do our best to give you the most updated information. We recommend that you always check your current state hemp laws- or federal hemp law before purchasing any hemp-derived products (CBD, THC) in Massachusetts. The data in this post is not intended as legal advice nor to diagnose, treat or give any medical advice. In any event, do your due diligence and always seek your doctor's advice, especially do if you are in doubt or are currently taking any prescription medications. Safer than sorry is always a great idea when consuming new products.