Many ask if Delta 8 THC is legal in Connecticut. The quick answer is yes, but it comes with regulations!
Connecticut has legalized hemp-derived THC and any related products as long the total trace amounts of THC are under 0.30% THC total dry weight. In other words, you can enjoy your Delta 8 THC as long it stays within the regulations set forth, especially if you adventure out and visit a local store. You have to be careful you don't end up with an illegal product in your hand. Online might be your best option.
Main Key Points
The state of Connecticut has legalized Delta 8 THC with restrictions and any related products.
Connecticut recently updated state CBD laws to match the federal definitions.
Cannabis products with a total THC concentration of 0.3% Delta 9 or LESS cannot be considered a controlled substance and can be sold legally in CT!
In 2012, Connecticut passed HB 5389 to legalize cannabis for medicinal use for qualifying patients.
Is Delta 8 THC legal in the state of Connecticut?
Summer of 2021, Governor Lamont signed Senate Bill 1201 legalizing and safely regulating adult-use Cannabis, which is set to take action start of 2022.
Furthermore, products containing more than 0.30% total THC on a dry weight basis of Delta-8-THC, Delta-9-THC, or Delta-10-THC are considered Cannabis and can only be purchased in licensed retailers.
As a consumer, you still have options as some products contain less than 0.30% total THC, which means it's essential you keep an eye on the COAs offered by companies.

Where To Buy Delta 8 In Connecticut?
Where can I buy Delta 8 in Connecticut? The answer to that question is simple: you can find it here!
That's right, thanks to state cannabis laws, Connecticut can sell hemp products. So long as the hemp flower, which is used to produce the hemp products, stems from a licensed grower and follows the state's USDA hemp plan program, and the total THC falls below the levels set forth.
If you live in any of the below cities or near, you can find many different types of Delta 8 THC products for sale – including CBD products and more, especially online.
Bridgeport
New Haven
Stamford
Hartford
Waterbury
Norwalk
Danbury
New Britain
West Hartford
Greenwich
What Delta 8 THC products are legal to buy?
If you want to play it safe, it's suggested you go with 10mg Delta 8 THC gummies.
The same goes for Delta 9 THC gummies; if the total weight is big enough, you can enjoy THC gummies.
If you live any, You can purchase your products at any adult-use cannabis marketplace, such as trusted licensed cannabis establishments in your area. Or many people prefer to order their products online from a reputable company like BiowellnessX and have them delivered straight to their door.
BiowellnessX is a company that has been around for years and has a wide range of hemp products, CBD, THC, and of course, Delta 8 THC products such as Delta 8 gummies (our most popular and best seller), Delta 8 tinctures, and CBD oils. We strive for the best quality, prices, and customer service. Give one of our excellent customer service reps a call today. They would love to help you.
Delta 8 state regulations continued.
That said, let's get back to the Delta 8 state regulations. Below you can find a few essential parts of the legislation:
THE SUBSTITUTE SENATE BILL # 893
Public Act #. 19-3: Section 1.
(7) "Federal act" means that the United States Agricultural Marketing Act of 1946, 7 USC 1621 et seq., is as possible, amended from time to time;
(11) "Hemp" has the meaning as provided in the federal act;
TITLE II "Agricultural Marketing Act of 1946′ Subtitle G—Hemp Production
SEC. 297A. ø7 USC 1639o DEFINITIONS.
(1) HEMP.—The term "hemp" means the Cannabis sativa L plant and any part of that plant, including the seeds thereof and all derivatives, extracts, cannabinoids, salts of isomers, isomers, acids, salts, whether growing or not growing, with a delta-9 THC (tetrahydrocannabinol) concentration of not more than 0.3 % dry weight basis.
(12) "Hemp products" means products with a delta-9 THC (tetrahydrocannabinol) concentration of not any more than 0.3% on a dry weight basis derived from, or made by, the processing of hemp plants or hemp plant parts;
TITLE 21A. CHAPTER 420B – DEPENDENCY-PRODUCING DRUGS.
PART I – GENERAL PROVISIONS. Sec. 21a-240. Definitions.
(29) "Marijuana" means that all parts of any plant, or species of the genus cannabis or any infraspecific taxon, whether growing or not; the seeds are thereof; the resin extracted from any part of the plant; every compound, manufacture, derivative, salt, mixture, or preparation of the such plant, for both its seeds or resin. Marijuana does not include the mature stalks from the such plant, fiber produced from such stalks, oil or edibles made from seeds of such plant, any compound, manufacture, derivative, salt, mixture, or preparation of a mature stalks, except for the resin extracted from any, fiber, oil, or edible as defined in 7 USC 5940, as amended from time to time. Included are also cannabinoid derivatives, cannabinol or cannabidiol, all chemical compounds which are similar thereto in physiological effect and which show alike potential for abuse, which are controlled substances under this chapter unless modified;
7 US Code § 5940. The legitimacy of industrial hemp research
(2) Industrial hemp – The term "industrial hemp" means the plant Cannabis sativa L. and any part of such plant, whether it growing or not growing, with a Delta 9 THC (tetrahydrocannabinol) concentration of not more than 0.3% on a dry weight basis.
Delta 8 THC: A Controlled Substance In Connecticut?
In Connecticut, tetrahydrocannabinols are listed as Controlled Substances within the state. This means that cannabis products with less than 0.3% Delta 9 THC cannot be considered a controlled substance and can be sold legally in CT! Delta 8 THC falls under this category because it exists naturally in hemp plants as an isomer. However, with the new bill put in place in summer 2021, it's no longer just DElta 9 THC, but a total THC with a limit of 0.30% THC.
Connecticut's Delta 8 Possession Limits
Connecticut's hemp laws state no possession limits for Delta 8, but officials could easily confuse the substance for Delta 9 THC without proper documentation and lab testing; plus, if total THC surpasses the limit, you could get into trouble.
Make sure you have your papers in order, such as your receipt and any lab reports of the product, especially now we are in a very regulated cannabis market, and things change constantly.

Is Delta 9 THC Legal In Connecticut?
Delta 9 is the most common type of marijuana found in Connecticut. Unfortunately, it's illegal to buy or sell Delta 9 THC without a medical prescription because of the 0.3% limit on a dry weight basis. However, if you have a medical card, you can get Delta 9 THC legally from a medical marijuana dispensary.
In 2012, Connecticut passed HB 5389 to legalize cannabis for medicinal use for qualifying patients.
Although recreational cannabis bills have been proposed frequently in the state, they have yet to be passed. In 2018 alone, five different proposals would change the way Connecticut deals with marijuana laws and regulations.
Is Delta 8 Legal In All 50 US States?
Yes, Delta 8 is legal in all 50 states, though each state is legally allowed to enforce laws and restrictions on the use of hemp-derived products. Always check your local and state laws for updated existing cannabis regulations.
Final Thoughts
Now you know more in detail what the current law and regulations are in the state of Connecticut, and as you can read, Delta 8 THC is legal but comes with regulations. If you live there and are familiar with which local smoke shops sell these products, you should easily enough be able to identify which is safe to buy. Not all places are unfortunately on your side, so your safest bet might be to buy online from a brand like BioWellnessX.
If you have any doubt, we are close by to answer the phone or our live chat to help answer any questions.
In the meantime, make sure to check out our best-sellers below, which are currently legal in the state of Connecticut:

Organic Delta 8 Gummies (10mg, 25mg, 50mg, and 100mg. For people in CT, stick with 10mg to start)
Organic Delta 9 THC gummies (10mg and 25mg, both fully legal in CT)

Resources:
LEGAL DISCLAIMER
By reading this legal information, you agree to release the author of any liability related to or arising from your use of this data. This post contains no legal advice. The legal status surrounding Delta 8, Delta 9, and Delta 10 THC is constantly changing. We continuously work on giving you the most updated information. We recommend checking your current state or federal hemp flower laws before purchasing hemp-derived cannabinoids (CBD, THC) in Burbank, California. The data in this post is not intended to diagnose, treat, cure or give any individual medical advice. Do your due diligence and always get your doctor's advice, especially if you are in doubt, taking any prescription medicines, or have a medical condition. Better safe than sorry is always a great idea when consuming new products. 
Frequently Asked Questions (FAQs)
Can I take Delta 8 if I have a medical condition?
Always seek the advice of your healthcare professional before taking any cannabis products.
Exactly what aliments could Delta 8 help with?
Many consumers have stated that it helps with anxiety, stress, pain, and other stuff like arthritis, headaches, and many more. Everyone is different.
Does each state have the same laws regarding cannabis?
No, each state is different and can set its own laws. Always check your state laws beforehand.
Can I fail a drug test by consuming Delta 8?
The quick answer to that is, yes, you can. Delta 8 THC is a compound that will appear on a drug test.
Will you feel high from Delta 8?
Many have reported back they do feel a euphoric feeling. Do depend on how much you take and how your body act on it. If this is your first time, we suggest starting with our 10mg delta 8 gummies and then increasing from there.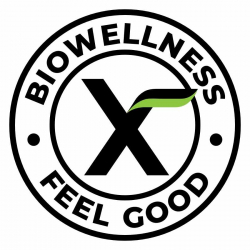 Latest posts by BioWellnessX
(see all)