As we all know, South Carolina is the "Hemp Capital of the World." Right? Well, not exactly. But they are getting closer every day! With the passage of H.3559, South Carolina has legalized hemp and all its derivatives that contain no more than 0.3% THC on a dry-weight basis. This is a step forward for the Palmetto State and its residents who want to benefit from the uses of hemp! So does that mean Delta 8 THC is also legal in South Carolina?
Let's look at the hemp laws and regulations and find out!
Main Keypoints:
Delta 8, D8 for short, is one of the minor cannabinoids found in hemp.

As long as it has no more than 0.3 percent Delta 9 THC, you are free to enjoy your hemp-derived products and other cannabinoids.
Delta 8 THC has been made legal under the 2018 Farm Bill.

Is Delta 8 THC Legal In South Carolina?
YES, it sure is!
Delta 8 THC is legal in South Carolina as long the federally defined THC level is met. Living in South Carolina allows you to freely enjoy Delta 8 products.
What Is Delta 8 THC?
Delta 8 tetrahydrocannabinol, or D8 for short, is one of the minor cannabinoids found in hemp. It has an almost identical chemical structure to its counterpart Delta 9 THC. Still, it provides users with a milder high that many love because it doesn't give them adverse side effects like anxiety, as other types can sometimes do!
There are many different compounds in the cannabis plant, but research shows that Delta 8 is about 50%- 70% less potent than Delta 9. To manufacture this compound, companies use chemical conversion processes that convert CBD from industrial hemp into Delta 8 THC, making it fully legal nationwide as long the federally defined THC level is met.
Where To Buy Delta 8 In South Carolina?
The good news for those in South Carolina is that you can find Delta 8 THC in almost any local smoke shop.
However, the best way to ensure top-notch quality and safety when purchasing this product, especially if you don't live in this State, is by ordering online with an established brand like ours!
At BiowellnessX, we take our products' quality seriously, so they're always certified by third-party labs. It means you know your hemp extract has passed rigorous testing for pesticides or heavy metals – just like pharmaceuticals do!
Our Certificates Of Analysis are located directly on our product pages as an added assurance to shoppers. Every batch follows government standards which are much higher than industry needs (and even more rigorous!). This ensures customer satisfaction with purity levels year-round without fail.
Besides online, you can walk into any local dispensary and find your favorite hemp products, especially if you like holding the product in hand before purchasing it.

Listed below are the top 10 cities in South Carolina that have dispensaries:
Charleston
Greenville
Mount Pleasant
Rock Hill
Lexington
Bluffton
Hilton Head Island
Fort Mill
Tega Cay
Summerville

Whether buying online or from a local shop, make sure your THC and CBD products come from a trusted retailer. If you live near North Carolina or travel there, you can also find many Delta 8 THC products. Especially Asheville is starting to be the mecca for these hemp-derived THC products.
State Law, Federal Law, and The Legalities Surrounding Delta 8 THC in South Carolina
The Legality of It All: Hemp is legal in Palmetto State! You can enjoy these great hemp products, like CBD or industrial hemp extracts. If it has less than 0.3 percent Delta 9 THC, you are free to enjoy any hemp product of your choice.
Hemp-derived cannabinoids are booming in the Palmetto State. With no possession limits or age restrictions, it is easy to see why so many retailers sell these items, especially ones containing Delta 8 THC. Most retailers will not sell you marijuana or cannabis products unless you are 21.
Federal Law: The good news is that hemp-derived Delta 8 THC has been legal under the 2018 Farm Bill.
Extracting these cannabinoids directly from the hemp plant isn't an option for manufacturers because they contain such low concentrations of Delta 8, which means processing hemp plants would be non-stop to get just enough, and cost would increase.
The other more feasible option for manufacturers to make more of this cannabinoid is to use a chemical process called isomerization. Lab technicians convert one type into another by converting CBD from hemp and turning it into Delta 8.
The CBD in Delta 8 THC products is derived from a process that starts with naturally occurring compounds found within hemp plants. However, because these cannabinoids can be categorized as "synthetically created," they may not always meet the criteria for legal status under current law in some states.
This also means you could get arrested if your cannabis extract has higher concentrations than what's allowed by regulation, so you must keep an eye on what products you buy.
Whether Delta 8 is a synthetic cannabinoid or not is because the term "synthetic" isn't explicitly defined in any federal law.
The DEA's opinion on Synthetic THC
The Drug Enforcement Administration (DEA) ruled that all tetrahydrocannabinols derived from synthesizing chemicals will remain Schedule I controlled substances, so we'll have to accept this uncertainty for now and go with what seems more reasonable.
THC from marijuana extract doesn't quite qualify itself under "hemp extracts." They tend to have a higher Delta 9 THC percentage than what the farm bill allows, which is federally illegal in most states. Unlike Delta 8, which is derived from hemp and has little to no D9 (makes it legal) and doesn't cause any side effects like anxiety or paranoia for the most part. That said, though, we are dealing with THC, and there is still a level of intoxication despite it being legal.
Experts agree that while this cannabinoid isn't naturally extracted, it's far from being considered synthetic tetrahydrocannabinol (THC). But because of its lack of clear definition as the DEA has space to consider how they will regulate these "synthetic" THCs for people who use them safely but responsibly.
State Laws: South Carolina law regarding hemp is straightforward. No law explicitly legalizes or prohibits the cultivation, possession, or use of hemp in the state. This means that anyone in South Carolina can grow and use hemp without fear of arrest or prosecution.
However, there are a few warnings about this.
It is essential to acknowledge that the laws regarding hemp can change. South Carolina could pass new laws tomorrow about hemp cultivation and use, making it illegal, or the federal government could change its stance on hemp and make it unlawful. It is always essential to stay up-to-date on the latest laws regarding hemp before growing or using it.
Finally, even though hemp is legal in South Carolina, that does not mean that all forms of hemp are legal. For example, hemp plant parts can be used to make hemp oil, a type of cannabis oil. However, oil extracted from the Marijuana plant (cannabis) is still illegal in South Carolina. So, even though hemp is legal, medical marijuana (high on THC) is not.
Hemp Farming Act
The Hemp Farming Act of 2018 is an act that legalizes industrial hemp with no more than 0.3% Delta 9 THC on a dry weight basis, removing it from Schedule I on the Controlled Substance Act and making producers eligible for federal crop insurance programs as well as specific USDA research grants depending upon their State's regulations.
Julian's Law
Also known as the Medical Marijuana Therapeutic Treatment Act, it was passed in 2014. The law allows for the legal use of hemp oil for treating certain medical conditions like epilepsy. Under the law, patients must get a doctor's recommendation to use hemp oil.
It was passed in response to Julianna, a young girl with severe epilepsy. Julianna's parents, Jeff and Paige, began treating her with hemp oil, and she saw a significant improvement in her condition.
Since passing, several other states have passed similar laws. There is still some discussion over the effectiveness of hemp oil as a treatment for epilepsy, but many patients and parents say it has helped them. Hemp oil is still illegal under federal law, but there is a growing movement to change that.
Final Thoughts – Is Delta 10 THC Legal In South Carolina
So, what does the future hold for THC and CBD products in this State? Only time will tell. With everything said, is Delta 8 legal in South Carolina? Sure is, and for now, it reminds legal in South Carolina, which means you can keep enjoying legal THC products such as our organic Delta 8 gummies and maybe do a bit of experimenting with some of the other types of CBD and THC edibles.
If you have any questions about these products or where to find them, be sure to reach out to us. We would love to hear from you.
First time trying THC, and not too sure where to start. Check out our 2-pack THC Gummies. They are cost-effective, and you can get to try them before you commit to a full bottle.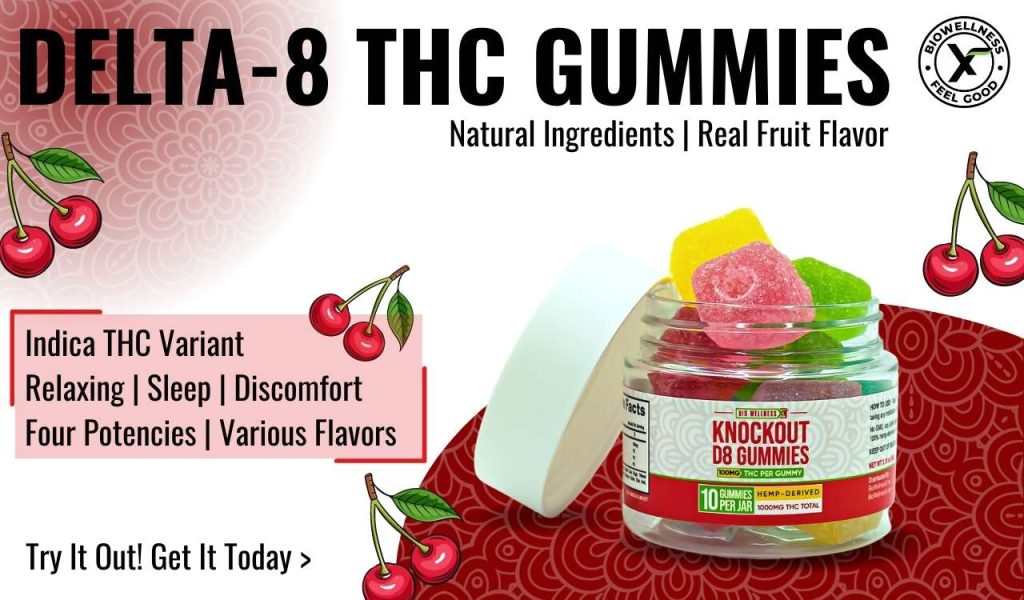 References:
House Bill 3559- 2017-2018 Bill 3559: Industrial hemp cultivation – South Carolina Legislature Online (scstatehouse.gov)
Agriculture Improvement Act- 2018 United States farm bill – Wikipedia
LEGAL DISCLAIMER
By reading this legal information, you agree to release the author of any liability related to or arising from your use of this data. This post contains no legal advice. The legal status surrounding Delta 8 THC, Delta 9 THC & Delta 10 THC is new and constantly changing. We continuously work hard to do our best to give you the most updated information. We recommend you always check your current state or federal hemp laws before purchasing any industrial hemp-derived products (CBD, THC) in South Carolina. The data in this post is not intended to diagnose, treat, cure or give any medical advice. In any event, do your due diligence and always consult your healthcare practitioner's advice, especially if you are in doubt or are currently taking any prescription medications. Safer than sorry is always a great idea when consuming new products.

FAQs About Delta 8 THC In South Carolina
Can you get in trouble with Delta-8?
The short answer is yes. Even though Delta 8 is federally legal, there are still Delta 8 products that contain too much Delta 9 THC, which makes them unlawful. That means you, as a consumer, must make sure you buy products containing what the label says.
Will Delta-8 get you high?
Yes, you can get a high feeling when consuming larger doses of Delta 8 THC. Even though it's about 50% less potent and has no psychoactive effects, you are still dealing with THC, so consider it when consuming it.
How old should you be when buying Delta 8 THC?
Due to safety concerns, most retailers won't sell any hemp products to anyone under 21.
Is Delta-8 illegal in any state?
Delta 8 is federally legal. Each state can make its own laws on hemp, and many states have banned or put restrictions on marijuana products. We're hoping legislation changes, and it becomes legal everywhere!
Is Delta 8 THC FDA approved?
Delta 8 and 10 are not approved for commercial sale by the FDA.
What is more robust, Delta 10 or Delta 8?
Both THC compounds are much milder than their cousin Delta 9 THC, yet they both offer similar effects. Delta 8 THC has said to be the strongest of the two. Delta 8 is more for evening use, whereas Delta 10 can be used during the daytime.