Delta 8 is a newer type of THC that quickly became popular in the United States. And North Carolina was no different. It quickly picked up in the state, and within months it could be found all over. But the bigger questions many ask, especially after the recent bill was put in place in the summer of 2022, is Delta 8 THC legal in North Carolina?
Is it safe to use, what is this compound all about, and where can you find consumer-friendly Delta 8 products?
In this article, you will find answers to these questions and more by discussing how Delta 8 affects your body and what side effects to look out for. Best of all, where can you find premium and safe THC products?
Main Key Points
Delta 8 is produced from legal hemp-derived cannabinoids and, as a result, is federally legal, which means the legal status is in your favor.
In North Carolina, hemp and all of its derivatives are now legal. And THC from hemp has been removed from the list of Controlled Substances. As a result, Delta 8-THC is available for all to enjoy.
To ensure that the D8 you buy is legal, ensure it's within the legal THC limit. It suggested you always ask for a COA before getting it.
Products are available at shops in North Carolina, but you can also purchase D8 online and have it delivered right to your residence.
Is Delta 8 legal In North Carolina?
Yes, Delta 8 THC is lawful and readily available in North Carolina.
In June 2022, the state permanently legalized all hemp-derived products as long the total Delta-9 THC doesn't surpass the legal limit of 0.30% dry weight.
North Carolina Gov. Roy Cooper signed SB455, which removed hemp from the state's controlled substances act, which put the state in line with the federal law regarding hemp.
This was a big win for residents of the smokies. Hemp-derived THC has been available in the states for several years and allowed the possession and selling as it was under an active pilot program that expired earlier in 2022. Many farmers, manufacturers, and distributors were unsure if the state would approve, but it did.
You can now freely buy Delta 8 THC online or in stores.

Where to Buy Delta 8 Products in North Carolina?
Now that you know Delta 8 THC is legal in North Carolina, you might wonder where you can buy it from and which store to go with.
Especially when we find ourselves in a market with products like hemp and THC, many brands quickly pop up on the market, and most end up carrying many of the same products. Just different packaging.
So to avoid wasting too much time, here are a few pointers to know if the product is worth buying:
Helpful tips to find quality Delta 8 products:
Ensure the product is third-party lab tested and has an updated COA to verify the results.
The product should have a maximum of 0.30% Delta 9 THC if derived from hemp.
Does the result on the COA match what the label is showing? If anything is off, ask questions.
What do the ingredients say on the label? Be weary if it's vague or doesn't match the product you're looking at.
Since you have options, always seek the best, and don't go with cheap-made products. If you find corn syrup being one of the first on the ingredient list, you can almost be sure it's a cheap-made product where quantity often comes before quality. Go after natural, organic, and vegan ingredients. Why settle for anything less?
The price should be reasonable. It might not be the highest quality if it's too cheap.
And if you are looking for an online retailer, here are a few more pointers to look for:
The company should have good reviews and an about us page that is easy to find on their website.
They should offer a money-back guarantee or some type of warranty.
You can also ask the company questions before purchasing anything. A good company will be more than happy to answer any of your questions and have a chat, email, and phone number easily accessible.
Lastly, if you reach out to the company, they should get back to you immediately. A good company makes sure to invest in good customer service, which means if you call, someone picks up or calls you back shortly after.
Shop Locally
If you live in or nearby any of the below cities, you should be able to find many local retailers or smoke shops selling Delta 8 products:
Raleigh
Greensboro
Durham
Winston-Salem
Fayetteville
Cary
Wilmington
High Point
Greenville
North Carolina's neighboring states like South Carolina, Kentucky, Tennessee, and Virginia have all legalized Delta 8 production too. So if you are traveling to any of these states, you may also find local retailers there as well.
To sum it up, Delta 8 THC is legal in the state of North Carolina under the 2018 federal farm bill. This means that as long as the product contains less than 0.3% THC and is derived from hemp plants, it is legal to possess and sell. Yaah for the smokey mountains or North Carolina!
Shop Online with Benefits
Now say you don't want or haven't got the "need" to adventure outside to visit a local dispensary; shopping online has its advantages too.
You have all the information readily available from your phone or laptop. All of the above points work when shopping online too.
Most places give you a nice little signup discount, free shipping, and a money-back guarantee. You might even be lucky enough to find products you can't seem to find locally.
Here at BioWellnessx, we value quality over anything else, and we let the effects of our products speak to that.
If you are looking for a company that has been around for years, uses organic, natural, and vegan ingredients, and offers time-tested hemp-derived cannabinoids, check us out.
Shop now and start enjoying the benefits of Delta 8 THC!
What are the effects of Delta 8 THC?
The bigger question is, what are you hoping Delta 8 THC can do for you?
Is Delta 8 THC right for you?
Think of Delta 8 THC as a potent indica strain. Many have found the most success when using it in the evening hours. It can relax the body and ease the mind- often promoting a good night's sleep. Others have also found D8 to be a great solution for mild body aches and pain. It offers a bit of a psychoactive edge without being overbearing.
This is another reason why so many have found relief with it and have opened their minds to trying THC.
It's truly a new era now that hemp-derived THC has come to the surface.
What Is Delta 8 THC, And How Is It Made?
Delta 8 THC is a compound that was discovered in the cannabis plant but only occurs in very small amounts. And when we say Cannabis plants, we also refer to hemp plants, which are also referred to as the plant Cannabis Sativa. Same plant, just different wording.
To make a product that doesn't cost you a fortune, most labs use an isomerization process, which essentially means they can convert CBD or Delta 9 THC into what you know as Delta 8. They all have very similar chemical structure, only with a few slight differences.
This process is completely natural and does not require any type of solvent, so if the lab is certified and follows good manufacturing practices, they end up with a refined product. On the other hand, if they end up using solvents or other unhealthy chemicals to produce the THC compound, you end up with a riskier product. which could be a concern for public health.
What about side effects? Anything to worry about?
One of the good news regarding Delta 8 side effects is that there have been very few reported from taking it. The most common one is lightheadedness- which is also a common side effect of drinking too much caffeine.
Something else to keep in mind, If the product is filled with solvents and other chemicals, it obliviously can cause issues, so again, keep in mind and vary where you buy your products from.
What's important to remember is that Delta 8 is a very potent THC compound and should be treated with respect. If you take too much and are not used to it, it could cause you a very bad experience for several hours. So step slowly when first starting out. Do 5mg vs 25mg.
Some other side effects that have been reported but are very rare include:
Anxiety
Dry mouth
Paranoia
Rapid heart rate
These side effects are not as common and often only happen when people take too high of a dose. Start with a low dose and work your way up until you find the sweet spot for you!
What is the legal limit for Delta 8 THC In North Carolina? If Any?
There are no constraints on the number of hemp products that one may possess as long the total Delta 9 THC doesn't surpass 0.30.% of total dry weight. . Delta 8-THC is not explicitly prohibited by state law, nor is the federal law.
D8, on the other hand, may be mistaken for D9-THC by local and federal law enforcement without formal documentation and laboratory testing.
Now the good thing about North Carolina is that hemp-derived THC is not new for local law enforcement; plus early summer of 2022, the state legalized hemp and all its derivatives, so you don't have too much to worry about when it comes to these types of hemp CBD products.
Is It Legal to Purchase Delta 8 in North Carolina When You Are Under the Age of 21?
North Carolina state law does not restrict the purchase of hemp-derived items. Although D8 retailers have the authority to establish age limits for purchasing, many shops require that you are 18 or even 21 years of age.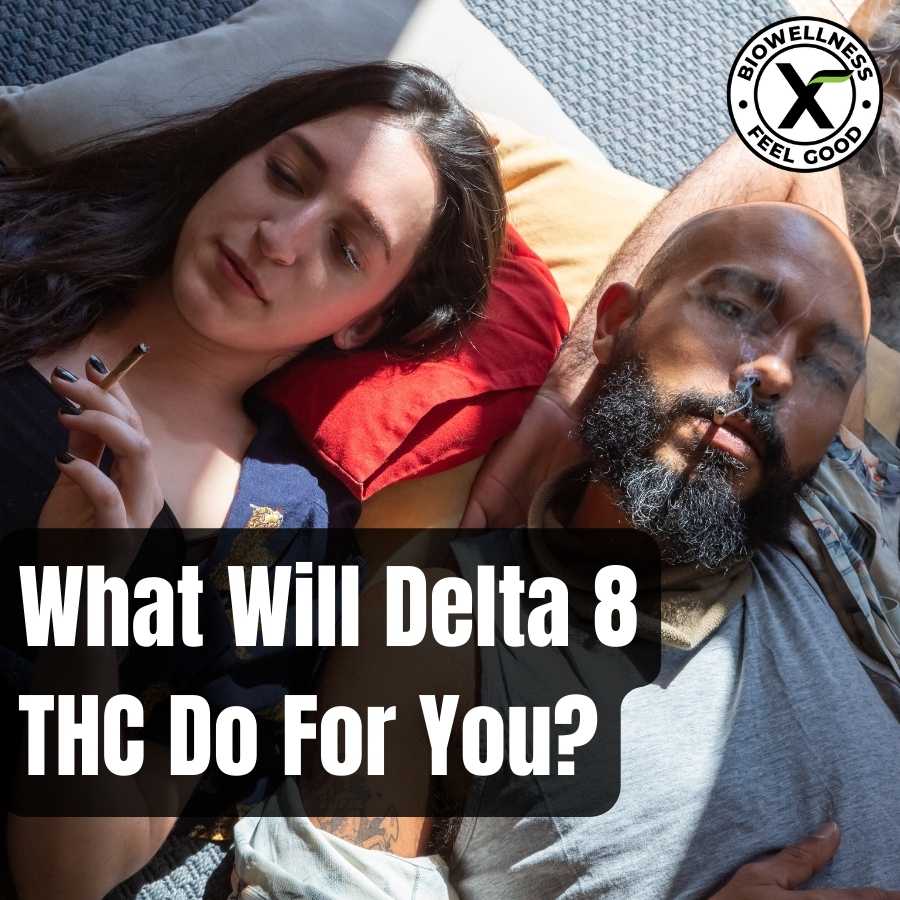 What Can Delta 8 hemp products do for you?
If you are not sure what D8 product to go with or what potency, here are some ideas:
Looking for deeper sleep? Pick between our gummies, oil, and vapes. Depending on your experience level, we suggest you take a gummy or a dose of oil 30 minutes before you get to bed.
For vapes, since that's more or less instant, some take it right before bed or when in bed. We suggest you brush your teeth before sucking on that vape.
Just want to feel relaxed: Like above, instead of taking it 30 min before bedtime, you can enjoy a dose after you get back from work, school, or when you are done with your most important tasks of the day. Taking a smaller dose is suggested so you don't fall asleep.
I want to feel high: In that case, we take you already have some good experience with THC in general. Say you take a 25mg Delta 8 gummy; then you might want to double that dose and take a 50mg instead. Don't overdo it! If possible, you can also take it with another cannabinoid, CBG, which has been known to work as an enhancer.
I'm in pain; what to do? It depends on various factors, but when in pain, we found that consuming a higher dose tends to help, especially if you are used to being on some other pharmaceuticals. Now, always check with your local doctor if you are ever in doubt about what you can and should not. At Biowellnessx, we have customers with various needs, and many enjoy our 100mg Delta 8 gummies simply because they are super potent and work.
Wait, with Delta 8 THC being legal, what about Medical Marijuana?
Regarding marijuana use, North Carolina has quite a mixed bag of laws. The state first decriminalized the drug in 1979, which only allowed first offenders to avoid criminal charges for possessing less than 1/2 oz.
However, you'll still end up with a misdemeanor on your record if convicted of any amount under an ounce or it is your second offense.
The latest in the state is that SB 711 was passed in the Senate and is now headed to the House. Here it's a matter of seeing if they pass it, which would allow qualifying patients, with a doctor's recommendation, to be able to access a 30-day supply of medical marijuana, which they would get from a licensed retail dispensary. According to a statewide poll, 82 percent of Noth Carolinians say they want medical marijuana to be legalized.
In short, North Carolina does not allow high-THC cannabis for medical or recreational use and is still on the controlled substances list.
For now, other hemp-derived products with THC are your answer, and best of all, with Delta 8, you get less of the "high" feeling, but all the same benefits THC has to offer.
Final Thoughts
Now you know that Delta 8 THC is fully legal in the smokies, and the state even took the next steps to approve the latest bill that officially legalizes hemp and all its derivatives. That means you can freely shop in any local store, or if you adventure to Asheville or live there, you'll find BioWellnessX hemp products on various shelves.
Or, if you like many others, order online for a fast and secure experience. Check our premium selection of Delta 8 THC products here.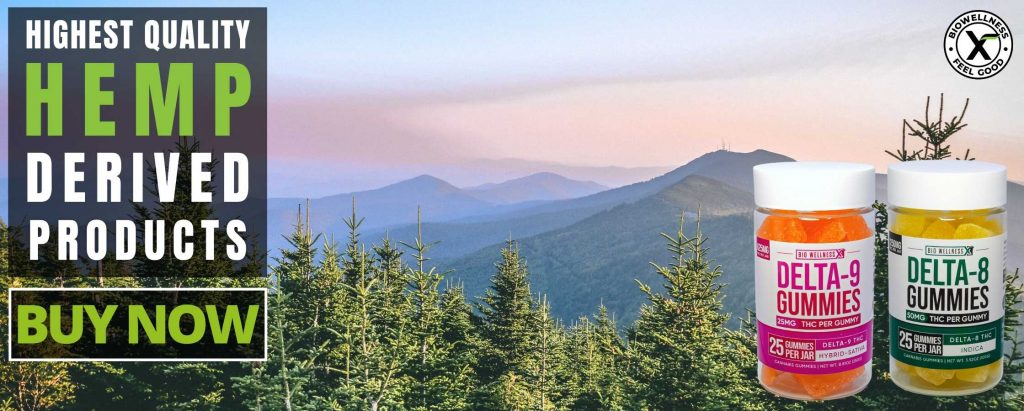 LEGAL DISCLAIMER
By reading this legal information, you agree to release the author of any liability related to or arising from your use of this data. This post contains no legal advice. The legal status surrounding Delta 8, Delta 9, and Delta 10 THC is constantly changing. We continuously work on giving you the most updated information. We recommend checking your current state or federal hemp flower laws before purchasing hemp-derived cannabinoids (CBD, THC) in North Carolina. The data in this post is not intended to diagnose, treat, cure or give any individual medical advice. Do your due diligence and always get your doctor's advice, especially if you are in doubt, taking any prescription medicines, or have a medical condition. Better safe than sorry is always a great idea when consuming new products.
Is THCA Flower Legal In North Carolina? Understanding The Laws Behind It!
References:
Frequently Asked Questions (FAQs)
Is Delta 8 Legal in All 50 States?
Under the farm bill, the Hemp Farming Act of 2018, Delta 8-THC is legal on a federal level, but each state can take a different stand on hemp-derived tetrahydrocannabinols. Delta 8-THC is legal in North Carolina under state law, but you should check Delta 8 laws by state to see if they're applicable in other jurisdictions.
At what age can you start buying Delta 8 products in NC?
No federal law regulates the minimum age to buy Delta 8-THC, although several states have rules saying that people must be at least 21 years old to purchase. Because of this, you must be at least 21 years old to buy Delta 8 online or in a shop.
What does Delta 8 THC do to my body?
Many people who take Delta 8 remark on how pleasant and relaxing the experience was. It has a therapeutic effect on its users, bringing them a profound sense of comfort and calm.
Why Take Delta 8 THC?
Delta 8-THC provides a less intense version of the effects Delta 9-THC offers. It creates feelings of delight, calm, and potential pain alleviation, but they are considerably milder. For individuals who don't want an intense "high," the lower strength may be advantageous.
Can I get in trouble for having Delta 8 in NC?
You can legally obtain Delta 8 hemp products, but marijuana-derived Delta 8 is a crime (decriminalized). If you have Delta 8-THC products in your possession containing more than 0.3 percent THC, you will not be incarcerated but may receive a minor punishment such as a ticket or the seizure of your goods.
Is Delta 9 legal in NC?
Delta-9 THC is legal in North Carolina as long the finished product does not contain more than 0.30% total Delta 9 THC.