Iowa's legal status surrounding THC and cannabis laws is pretty confining. The state makes it clear that cannabis is illegal—so much so that they've created specific rules to ban its use. Does that mean hemp-derived Delta 8 THC is legal in Iowa? Let's look at Iowa's current hemp laws and if it's possible to buy in the state.
Is Delta 8 THC Legal In Iowa?
Sadly, NO! Delta 8 is not legal in Iowa; however, you can still get hemp-derived THC products. Keep reading to find out how.
The Controlled Substances Act does not make an exception for hemp-derived THC's in the state of Iowa despite it being federally legal when extracted from industrial hemp.
The Iowa Department of Agriculture has strict rules and regulations surrounding the growth and production of hemp. And according to the Iowa Attorney General's office, "possession, manufacture, or distribution of any amount of marijuana is a serious crime."
In other words, hemp derivatives such as Delta 8 THC, all tetrahydrocannabinols, isomers, and salts are controlled substances under current state law.
The neighboring state Kansas has very similar rules in place as Iowa.
People in Iowa can still purchase a product with 0.30% THC!
Besides CBD and hemp products, Iowa has restricted Tetrahydrocannabinol like Delta 8, 9, and 10 (all with similar chemical structure) under the same laws as Marijuana.
On the bright side, the state didn't restrict hemp products that contain 0.30% THC or below as long as it originates from hemp-derived compounds.
So what does that mean for you as a consumer?
Where To Buy Delta 8 THC In Iowa?
Knowing the current law in Iowa, you can now determine what is allowed and what is not. Iowa is very clear about cannabis being illegal—so much so that they've created specific rules to ban its use. As long the product contains less than 0.3 percent THC, the current law tells us you can purchase and use Delta 8.
The most common place to look for products is online. However, ensuring the product is purchased from a reputable company that ships to Iowa are essential.
When looking for a reputable company, keep below in mind:
Make sure they have a good reputation with customers by reading reviews.
They test their products with third-party lab testing.
Total THC follows Iowa state law for controlled substances with max 0.30% THC
The hemp plant material originates from legalized hemp.
Transparent about their ingredients and provide a certificate of analysis from the lab results.
Ingredients are organic, vegan, and natural. Don't go for artificial flavors and synthetic substances if you can avoid them.
Following these simple guidelines, you should have no problem finding a reputable company to purchase low-dose hemp-derived Delta 8 products in Iowa.
We believe that the Cannabis plant is the future of wellness. And selling hemp that follows the federal government regulations so you can feel safe and secure when consuming such plant has our highest priority as a company. Learn more about our best-selling Delta 8 edibles here.
Federal Hemp Law And Delta 8 THC
Delta 8 THC is a synthetically derived tetrahydrocannabinol manufactured from hemp-derived cannabidiol. It's legal to buy and sell these products because of a legal loophole in the 2018 farm bill; however, more states are cracking down on it mainly because Delta 8 can cause intoxication.
The main reason for this crackdown is that Delta 8 THC is an intoxicating cannabinoid, and people don't want it sold in grocery stores or other public places where children can get their hands on it.
What Is Delta 8 THC, And Why Is It Popular?
Delta 8 THC is a hemp derivative found in the cannabis plant (Cannabis Sativa hemp flower) and used in consumable hemp-related products nationwide.
It's a potent THC compound extracted from hemp-derived cannabinoids such as CBD. It's rare to find Delta 8 THC in its natural form; when you do, it's only in trace amounts.
Manufacturers either use Delta 9 THC or CBD extracted from the cannabis plant and chemically converted it into Delta 8 THC.
Cannabis is a plant with many parts, one being the compound known as cannabidiol (CBD). CBD has many therapeutic properties and can assist with various ailments, like offering relief.
Isomerization is a chemical process that converts one molecule (CBD) into its different forms – in this case, Delta 8. There is more to the eye can see when it comes to Delta 8 THC. Learn more here.
What can Delta 8 help with?
The compound also has potential healing benefits, such as sleep aid and pain relief, making Delta 8 appealing to those with specific ailments or discomforts. However, the FDA has yet to approve it, so it's all based on use cases and recent studies.
Delta 8 is a type of THC that does not cause the same euphoric high as Delta 9 THC. It also does not produce much anxiety or paranoia, which shows higher levels of THC.
As reported by users, Delta 8 THC's "high" is more subtle and without the intense feeling caused by high-THC strains. However, you are still dealing with a potent compound with a similar chemical structure as Delta 9, so everything with balanced.
Can you overdose on Delta 8?
No, you cannot. However, if you take too much, your body can react to it and cause anxiety and intoxication.
Final Thoughts – Is Delta 8 THC legal in Iowa?
With the laws being so restricted in the state, we recommend talking to a reputable company that can guide you to the right products that comply with the current state law.
As we mentioned throughout the article, you can still purchase products with a maximum of 0.30% THC dry weight. To learn more about our Delta 8 products, visit our site.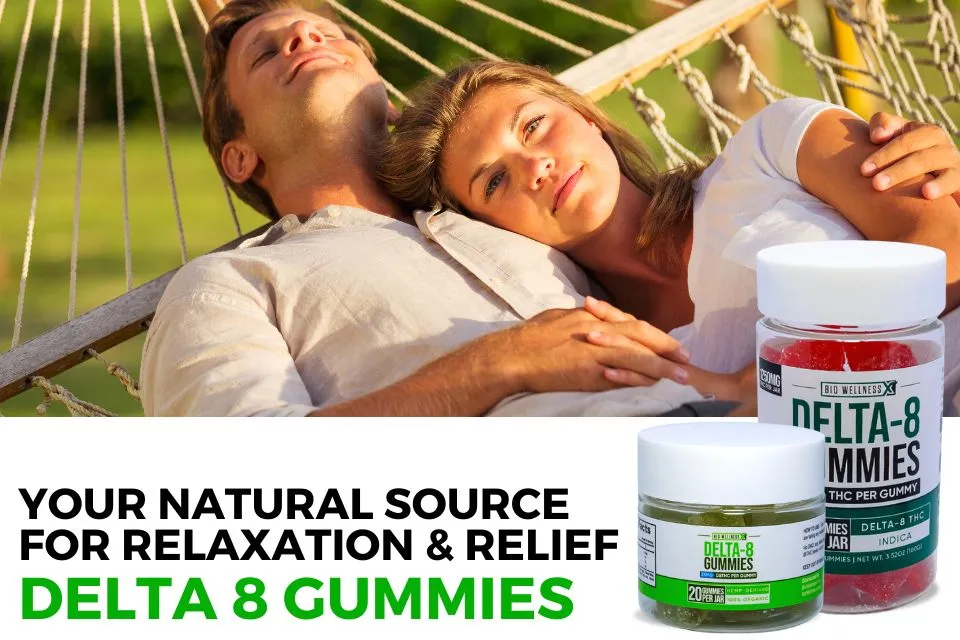 References:
Iowa, land of entrapment – https://www.bleedingheartland.com/2022/05/31/welcome-to-iowa-land-of-entrapment/
Iowa Hemp Production – End of year report: https://iowaagriculture.gov/sites/default/files/Hemp/pdf/2020%20Year%20End%20Report%202-2-2022.pdf
Consumer Experiences with Delta-8-THC: M
Learn how Delta 9 THC is legal nationwide, even in states that have banned medical, and recreational marijuana – https://biowellnessx.com/is-delta-9-thc-legal/
Is other THC compounds such as Delta 10 THC legal in Iowa – https://biowellnessx.com/delta-10-iowa/
What is Delta 8 THC, Safe to consume – https://biowellnessx.com/what-is-delta-8-thc/
LEGAL DISCLAIMER
The legalities surrounding Delta 8 THC are constantly changing. We continuously work hard to do our best to give you the most updated information. We recommend you always check your current state hemp laws- or federal law before purchasing any hemp-derived products (CBD, THC) in Iowa, as is currently still a controlled substance. The data in this post is not intended as legal advice nor to diagnose, treat or give any medical advice. In any event, do your due diligence and always seek your doctor's advice, especially if you are in doubt or are currently taking any prescription medications. Safer than sorry is always a great idea when taking new products.
Frequently Asked Questions (FAQs)
What Is The Legal Age To Purchase Delta 8?
For safety reasons, most retailers will not let you buy hemp-related products unless you are 21. There are exceptions for medical marijuana situations.
Does Delta 8 THC Get You High?
Some people describe the high feeling as clear-headed, more of a euphoric body sensation. Others have said they don't feel anxiety or paranoia, typically associated with its analog Delta 9.
Can Delta 8 THC Make You Fail A Drug Test?
Yes, you will most likely test positive if you consume Delta 8 THC and do so frequently.
Is Delta 8 Legal In All 50 U.S. States?
On a federal level, yes, but each state has the right to make its own laws regarding cannabis. There are over a dozen states that have already banned this hemp derivative.