If you're a hemp enthusiast living in Louisiana, you may wonder if Delta 8 THC is legal there. After all, this cannabinoid is known for its psychoactive effects, which can seem a little strange if it's allowed to be sold in stores throughout the state.
This article will take a closer look at Delta 8 THC and discuss why it's legal in Louisiana and what restrictions are currently in place. We'll also explore the potential benefits of this cannabinoid and provide some tips on using it safely. Keep reading to learn more!
Main Keypoints:
Delta 8 THC in Louisiana as long it meets the requirements.
The state does not allow any hemp products for inhalation.
Any Delta 8 products cannot have more than 1% total THC with a max of 0.30% Delta 9 THC dry weight basis.
The Delta 8 THC molecule is less psychoactive than its counterpart, but it still has some effects.
Louisiana revised statutes and finally joined the rest of America in updating their legislation on state hemp laws.
Most retailers will not let you purchase Delta 8 THC in Louisiana unless you are 21 years old.

Is Delta 8 Legal in Louisiana?
AB-SO-LUT-ELY! YES!
Delta 8 THC is Legal in Louisiana, but it does come with some restrictions that you need to be aware of.
You cannot purchase any Delta 8 THC cartridges in Louisiana or flower products as they are currently banned.
Any Delta 8 THC products, including Delta 8 gummies, topicals, tinctures, or other ingestible products, cannot have more than 1% total THC with a max of 0.30% Delta 9 THC dry weight. So as long the products meet these requirements, you are legally allowed per state law to enjoy these hemp derivatives.
What Is Delta 8 THC, And What You Need to Know About It?
The Delta 8 THC molecule is less psychoactive than its counterpart, but it still has many benefits.
It's important to note that the difference between hemp and marijuana can be pretty vast when discussing their intoxicating properties in detail. However, these two do share some similar traits, like structure.
Delta 9 THC gets you more psychoactive effects, while Delta 8 THC has less impact on the "high" feeling. Users attribute these effects to a mild high, which keeps them productive without making them anxious or paranoid.
You can expect Delta 8 THC to work similarly to an indica strain. It relaxes you, which is why many enjoy it in the evening.
Where To Buy Delta 8 THC In Louisiana?
Hemp-derived THC and CBD products are trending nowadays, but there is no better way to get the real thing than buying online from a reputable retailer.
Online retailers like BiowellnessX offer high-quality Delta 8 THC products that are lab tested for purity, potency, and safety – so consumers know exactly what's inside each bottle!
We know you want the best Delta 8 THC products, so we ensure that all of our products meet a third-party lab's standards. Plus, we focus on natural and organic ingredients as we know the long-term impact is higher.
Plenty of sketchy companies out in cyberspace sell their goods without revealing where or how they are made. Just because something is inexpensive doesn't mean it has credibility, so be cautious when you buy online.
Whether you're looking for THC or CBD products or you want some delicious Delta 8 THC gummies, we've got what your heart desires. We offer fast shipping and discreet packaging, order without worrying about getting caught!

For those of you who do not like ordering online, you can drop into your local smoke shop in any of the cities listed below.
Shreveport
Metairie
Lake Charles
Bossier City
Kenner
Monroe
Alexandria

Louisiana State Law and The Legalities of Delta 8 THC
What Is the Legal Status, And Is It a Controlled Substance?
The Louisiana department that deals with the regulations revised the status and finally joined the rest of America in updating their legislation after the passage of the 2018 Farm Bill. This means that they are now allowing for the sale and production of quality consumable hemp products with less than 0.3% THC on a dry-weight basis!
Federally legalized hemp is good to go in the state of Louisiana. The Bayou State removed hemp from its Controlled Substances Act and created new regulations for consumers who want to use it as long they're producing within legal levels of THC!
Hemp CBD products are not subject to the same laws as marijuana in Louisiana. Still, since Delta 8 THC is an intoxicating cannabinoid, most retailers will not let you purchase it unless you are at least 21 years old.
Despite its being legal, it still comes with some restrictions. First, any Delta 8 THC products cannot have more than 1% total THC with a max of 0.30% Delta 9 THC dry weight basis.
Furthermore, all retailers that sell hemp derivatives must be registered with the state, plus you cannot sell a consumable hemp product for inhalation, which means no vapes and flower. Yet you still see many stores locally that sell these, as some practice a specific loophole.
Federal Law
The federal law can quickly lead to confusion over Delta 8's legality on a federal level, especially since it's made from industrial hemp. The 2018 Farm Bill makes naturally derived Delta 8 THC federally legal in America as long you follow all the rules!
According to the DEA report, the federal government has classified hemp-derived CBD made from synthetic cannabinoids as Schedule I drugs. This means it's highly susceptible to abuse if you overdo it, as with most other things in life.
The future of hemp-derived CBD is here, and it's not just about the healing properties but also what you put in your body! Delta 8 THC is considered "synthetically derived." Federal law prohibits all synthetically derived tetrahydrocannabinols and synthetic equivalents, as the 2020 Drug Enforcement Administration (DEA) report clarifies. But, no need to fret because this discovery contains only natural ingredients like hemp, making them legal under most circumstances even though they still might show some side effects when consumed. So even if the DEA states it's illegal because it's seen as "synthetically derived," it does not mean it's not legal in Louisiana.
Synthetically derived tetrahydrocannabinols are made in a lab without plant cannabis Sativa material. These synthetic versions of marijuana can have adverse effects on your body and mind, so we suggest that you stay away from them if you're looking for medical relief!
Is Recreational Marijuana Legal?
Recreational marijuana is currently illegal in Louisiana. However, there has been discussion in the state legislature about legal hemp for recreational use.
Opponents of legalization argue that marijuana is a dangerous drug that can lead to addiction and other adverse outcomes. They also say that marijuana is not practical for treating medical conditions and that legalization would lead to increased use by young people.
Supporters of legalization argue that marijuana is a safe and effective drug intended to treat various medical conditions.
They also say that legalization would bring much-needed revenue to the state government.
Medical Marijuana
Many people are confused by Louisiana's two different laws on medical marijuana.
In 1978, the Louisiana department, which deals with the law and regulations, agreed to legalize this treatment which made them one of the first states to legalize it, using it only on patients with qualifying conditions such as glaucoma or side effects from chemotherapy that were believed too challenging to manage without medication like a cannabis plant.
Then, in 2018, thanks primarily to Governor John Bel Edwards' signing into law House Bil 391, anyone suffering from serious medical conditions can now get access, including many terminal illnesses.
What's the Difference Between Delta 8 And Delta 9?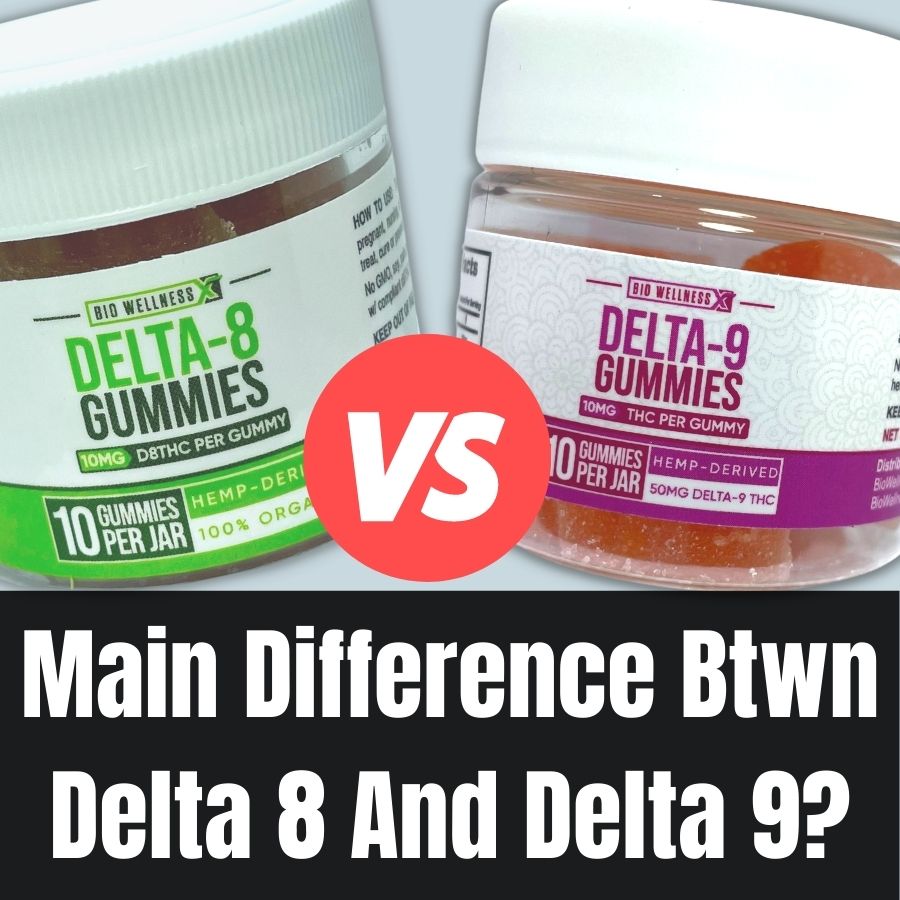 The main difference is that Delta 8 THC is a broken-down version of its unlawful cousin.
THC molecules in Delta 9 THC slowly diminish to Delta 8; in other words, the subtle differences in the chemical bonds make Delta 8 THC less potent and legalize this THC in Louisiana.
Delta 9 THC occurs in large quantities in the flower of the marijuana plant, while Delta 8 THC can't be found or only in minimal amounts.
Both forms of THC have a similar effect on the brain, but THC binds to the neuroreceptor systems in the brain, which is why many feel that extreme "high" feeling when consuming, especially Delta 9 THC.
Is It Safe to Buy Delta 8?
Compared to other industrial hemp goods, Delta 8 THC is a secure purchase. It's simple to understand why people would be concerned about Delta 8 THC products being safe to buy. It's difficult, and we hear about numerous random goods that cause damage all the time. Many unpleasant consequences can be traced back to cannabis' high degree of psychoactivity (which may alter a person's mood, thoughts, consciousness, and so on), prompting individuals to attempt new things without considering the consequences. Other things we hear are potential residual and harmful chemicals that have not been adequately cleaned out when making these products.
Which Delta 8 THC Products Are For Sale?
Delta 8 THC, like many research products, can be delivered by various methods. There are now edibles, pens for dabbing, and other ways to administer Delta 8 THC. The most popular ways to dose with Delta 8 THC seem to be vape cartridges, gummies, and tinctures, and they are all legal in Louisiana.
Vaping is one of the fastest and most systematic ways to get your Delta 8 THC. It would be best to be careful about the vape carts that contain the carrier oil used in your vape and when you consume it, but that is still one of the more popular methods.
Even if they have CBD or THC in them, gummies are just tasty little candies. BioWellnessX packs include various flavors and come in 4 different potencies ~ 10mg, 25mg, 50mg, and a whopping 100mg of Delta 8 each. The downside is it takes longer to take effect, but the major drawback is you can't snack on them like when you buy candy at the grocery store. So if you do like to snack while feeling the THC, make sure you fill up that fridge.
While some people prefer gummies over other Delta 8 THC delivery methods, many complain that they taste bad. We pride ourselves on using only natural ingredients, which taste so much better. Mainly the flavorings help cover up the bitter flavor of Delta 8 THC and bring back memories of snacking at the movies or sitting at home and watching a good movie while eating your candy bowl. You basically can't taste the Delta 8 in our gummies.
Tinctures are a method to enjoy all the goodness from the extraction process. A tincture is when you place drops under your tongue and hold them for 30 seconds before swallowing.
BiowellnessX tinctures utilize a slow extraction process that secures you to get all the cannabinoids and terpenes for maximized effect.
Tinctures deliver the fastest relief of any delivery method because they work faster than other consumption methods. Not just their speed makes them so appealing—they produce little to no combustion, which means tinctures are safe for anyone with breathing issues or concerns about lung issues.
BiowellnessX uses our full spectrum PCR Oils that contain terpenes to enhance our formulas, producing an entourage effect when combined with Delta 8.
Final Thoughts – Is Delta 8 THC In Louisiana
Delta 8 THC is legal in Louisiana and federally legal, and we're excited about it.
Hopefully, other states and State laws will follow suit because this cannabis plant has much to offer patients and customers.
With its high THC content, Delta 8 could relieve pain, anxiety, and stress.
If you're looking for cannabinoids that don't make you feel paranoid or out of control, Delta 8 is worth checking out.
If you are an experienced user, try our 100mg Delta 8 Gummies.
They will for sure knock you out, so treat them with care. Or, if this is your first time diving into Delta 8, our 10mg Delta 8 gummies might be a good place to start.
References:
Farm Bill- Hemp Production and the 2018 Farm Bill
Medical Marijuana- Medical Marijuana – Department of Agriculture and ForestryDepartment of Agriculture and Forestry
House Bill- 391 Act 424- Governor Bel Edwards Signs Bill Approving Smokable Medical Marijuana in Louisiana
LEGAL DISCLAIMER
By reading this legal information, you agree to release the author of any liability related to or arising from your use of this data. This post contains no legal advice. The legal status surrounding Delta 8 THC, Delta 9 THC & Delta 10 THC is new and constantly changing. We continuously work hard to do our best to give you the most updated information. We recommend that you always check your current state's laws or federal hemp laws before purchasing any industrial hemp-derived products (CBD, THC) in Louisiana. The data in this post is not intended to diagnose, treat, cure or give any medical advice. In any event, do your due diligence and always consult your health care practitioner's advice, especially if you are in doubt or are currently taking any prescription medications. Safer than sorry is always a great idea when consuming new products.

FAQs About Delta 8 THC In Louisiana
Do they sell Delta-8 in Louisiana?
First of all, is Delta 8 THC legal in Louisiana? It sure is, which also means you can find products there. It does come with restrictions. As a retailer, you cannot sell products with more than 1% total THC and a max of 0.30% Delta 9 THC, so if you plan to hit up a store, make sure you know the total THC content in the products you buy.
How old do you have to be to buy Delta-8 in Louisiana?
The suggested minimum age is 21 years old to buy in stores or online.
Does Delta-8 make you high?
It will leave you with a euphoric experience that is similar to the high feeling you can get from regular "weed." It's not as potent as its sister Delta 9 THC; however, you will still feel it when consuming larger doses.
Can I fail a drug test from delta-8?
You sure can, as Delta 8 is a THC compound that will appear on drug tests.
Do I have to get a medical card to buy Delta 8 THC?
Nope, you must be 21 or older to purchase hemp-derived Delta 8 THC.
Can I take Delta 8 THC while on medication?
We highly recommend that you seek your doctor's advice before consuming any hemp-derived Delta 8 or any other cannabinoids if you are on any medications.
Can I order Delta 8 THC online in Louisiana?
Yes, you can order Delta 8 THC and other hemp products online in Louisiana. And if you are in any of the other states that are hemp friendly.
What is the best way to ingest my Delta 8 in Louisiana?
It depends from person to person. Some people like to vape, whereas others have a more prominent sweet tooth and prefer gummies or edibles in general. Others don't like either and choose the oils. This cannabinoid comes in many variations, so when you're looking for Delta 8 in Louisiana, it's just a matter of figuring out which method you prefer.