The Lone Star State loves its Delta 8 THC! If you're a hemp enthusiast in Texas, you may have already spotted Delta 8 THC products in stores. This compound offers unique benefits that make it popular among hemp users. With the state almost banning it altogether, you might wonder, is Delta 8 legal in Texas? Here's what you need to know about Delta 8 THC.
Main Keypoints
Delta 8 THC was illegal in the state of Texas in 2021 when the Texas Department of State Health Services categorized it as a controlled substance.
Hemp products are legal in Texas as long it comes from hemp, and the total Delta 9 THC is below 0.30% following the federal laws regarding the Farm Bill.
The difference between Delta 8 and its "sister cannabinoid," Delta 9 THC, is in their respective chemical structures.
To get the most enjoyable experience with Delta 8 THC, make sure you purchase from a reputable dispensary or online retailer.
The DEA released its Final Interim Rule on hemp, which is temporarily legal until the texas supreme court rules otherwise.

Is Delta 8 Legal in Texas?
Yes, it is! Delta 8 THC is legal in Texas as of writing this post.
You can get your Delta 8 and hemp products online and shipped straight to your door or find them locally.
Delta 8 THC was on a real rollercoaster in 2021 in Texas. It was illegal to purchase and sell hemp-derived Delta 8 THC products for a brief moment in time, so even though it's still a legal substance in this state, you still have to watch out.
Many Are Wondering, What is Delta 8 THC?
The difference between Delta 8 THC and its "sister cannabinoid," Delta 9 THC, is in their respective chemical structures. A slight but notable difference causes both compounds' distinct experiences, which have very similar molecules except for this one element that sets them apart from each other!
Delta 8 THC is less potent than its counterpart, D9. It also gives users a relaxing body higher than the phytoactive one from consuming more traditional cannabis varieties. Delta 8 THC is often converted using the cannabinoid CBD. Want to know more about Delta 8 THC and what it can do? Read more here.
Where Can I Buy Delta THC 8 in Texas?
To get the most enjoyable experience with Delta 8 THC, make sure you purchase from a reputable dispensary or online retailer. This cannabinoid is legal in Texas, and you can find it at local dispensaries for sale to adults over 21+. The lack of regulations on products containing cannabidiol has led to significant problems with quality assurance and potentially dangerous side effects. To ensure your safety, always buy from a reputable company.
Find a trustworthy brand with products you can trust.
At BiowellnessX, we believe in the importance of transparency. A Certificate Of Analysis accompanies every product on our website to ensure purity for your satisfaction!
We strive to give you the best possible hemp products. Our hemp is 100% homegrown and cultivated in the United States, making it easier to deliver high-quality products at affordable prices without sacrificing any performance or potency!
Tips when buying Delta 8 Locally
When a supplier refuses to provide reliable lab testing, it's time for an exit strategy.
Avoid buying Delta 8 THC products at stores that don't specialize in hemp cannabinoid goods, like gas stations and convenience stores. They likely sell untested marijuana blends or concentrates without the state Department of State Health licenses. If you don't care about natural and organic ingredients, this would be the place to find a product with artificial ingredients.
Ordering Delta 8 THC from our website is a great way to get your hands on some of the best hemp products. Not only that, products with independent testing in the marketplace give you a better guarantee they work. 
We have it all, whether you're looking for gummies, vapes, tinctures, or soft gel capsules! Check us out, or call us today!

Even though online is the best way to get your goods, you can also pop into your local smoke shop.
If You Happen To Live Near Or In Any Of The Cities Listed Below, You Will Be Able To Find Your Hemp CBD And THC Products On Store Shelves.
El Paso
Arlington
Dallas
Corpus Christi
Austin
Plano
Fort Worth
Laredo

State's Accepting Delta 8 Is Inclining
2021 was a big year for hemp in the US, with many states accepting Delta 8 THC. After all the time and effort spent getting Congress' signature on the 2018 Farm Bill, which legalized hemp and CBD products made from or derived from the hemp plant containing less than 0.3% THC on a federal level.
It makes sense that people want their state law to reflect the new federal government law!
Hemp products are legal in Texas as long it is hemp-derived, and the total Delta 9 THC is below 0.30% dry weight.
If it's not made from medical marijuana but rather hemp, there are no restrictions on what materials or amounts someone may have. The same goes for the regulations for Delta 8 THC in the state, which makes the legalities very convoluted and hard to understand for the end consumer that wants to enjoy its benefits.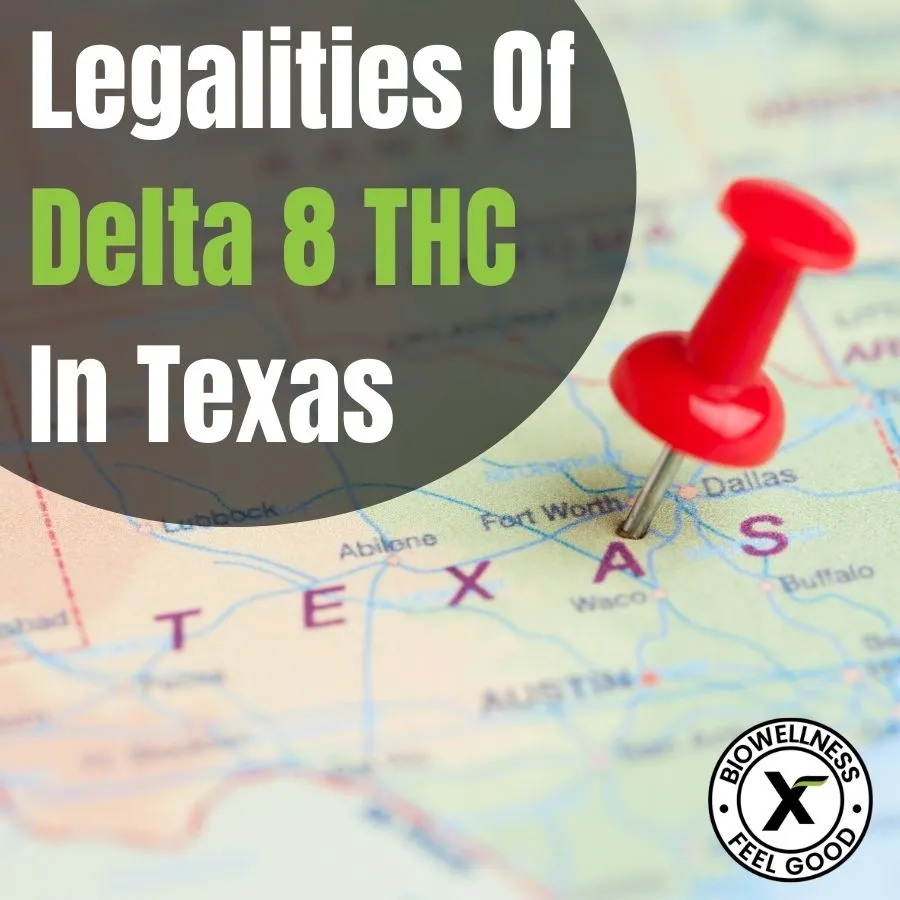 Let's Get Into The Legalities of Delta 8 THC in Texas
Texas legislators have been tweaking their state's cannabis laws, and this time they came under fire for Delta 8 THC.
Texas legalized hemp and its derivatives when the Federal Farm Bill became law. The Delta 9 THC concentration can't be any more than 0.3 percent to legally qualify as such under state regulations.
The Lone Star State also amended its Controlled Substances Act to separate "hemp" from marijuana. This means that Delta 8 THC cannot be considered an illegal drug under federal law if it's only found in trace amounts like ours here at BiowellnessX!
Medical Cannabis in Texas
Medical Marijuana is now legal in the state of Texas. Governor Greg Abbott signed a bill that makes it legal for patients with certain medical conditions to use medical marijuana.
House Bill 2107 allows patients with epilepsy, Multiple Sclerosis, Spasticity, and cancer to use low-THC cannabis oil. Patients need a recent prescription from their doctor to get the oil.
Medical Marijuana is a fire topic right now. Many Texans feel that it should be legal for all medical conditions, while others think it should apply to a select few conditions.
Studies show that Medical marijuana could help reduce pain, nausea, and vomiting. It also helps improve appetite and sleep quality, to mention a few.
Texas Department of State Health Services
Despite its opposition to marijuana legalization, the TDSHS has acknowledged the potential medicinal benefits of cannabis. In 2018, the department published a report on CBD, a compound found in cannabis with therapeutic effects. The report concluded that CBD could potentially treat several medical conditions, including seizures, chronic pain, and anxiety.
The Texas Department of State Health Services is only one of many state health departments debating over marijuana policy in recent years. As public opinion on marijuana legalization evolves, these departments will likely play a key role in shaping future policies.
But for now, enjoy your legalized products!
Federally Legal Hemp Laws and Delta 8 THC
The passing of the Farm Bill has legalized hemp and its derivatives, including Delta 8 THC. This is considered 100% federally legal hemp.
The hemp plant contains very low trace amounts of Delta 8 in its natural state. Such a low concentration is not enough for any extraction, which leads chemists to convert CBD into Delta 8 THC.
However, the law is still in a gray area on this topic. The Food and Drug Administration (FDA) has maintained that Delta 8, a synthetic form of THC without the psychoactive properties found in cannabis plants, is not illegal under federal law.
The DEA released their Final Interim Rule on this topic, which considers it legal until they develop newer Schedule I Controlled Substances regulations. According to recent reports by both FDA & DEA – "synthetically derived tetrahydrocannabinols" will remain classified as such indefinitely.
Confusing if Delta 8 from Hemp is considered synthetic
Experts are still debating whether Delta 8 THC derived from hemp CBD falls under the category of synthetic. Some believe it doesn't quite fit because it's made of organic material. In contrast, others maintain that these chemicals do not resemble any found in cannabis plants and thus should be considered a "synthetic variant."
Delta 8 is much milder than Delta 9, making people love using it. Unlike traditional THC, which makes you feel anxious and produce feelings of paranoia, D8 gives off a feeling of relaxation and clear-headedness without making the user too distracted or "high." Many use this compound to assist with daily discomfort.
There's a chance that Delta 8 could be banned by federal law if it doesn't have an official definition. This will leave people in limbo and open for prosecution when they manufacture or distribute this synthetic drug without knowing what is legal under current circumstances.
The lack of clarity surrounding the term "synthetic" leaves room for uncertainty about how to proceed with criminal charges against those caught using them.
Final Thoughts – Is Delta 8 THC Legal in Texas
The legality of Delta 8 is a beautiful thing, and the future looks bright for hemp products. With so many people benefiting from the product, it's no wonder that Texas has legalized Delta 8, or at least for now. We are excited to see where this booming industry goes, and we will be sure to keep you updated on all the latest important news!
Try some of our best-selling Delta 8 products:
Or, if you are looking for alternatives, check out our Delta 8 disposable vape pens.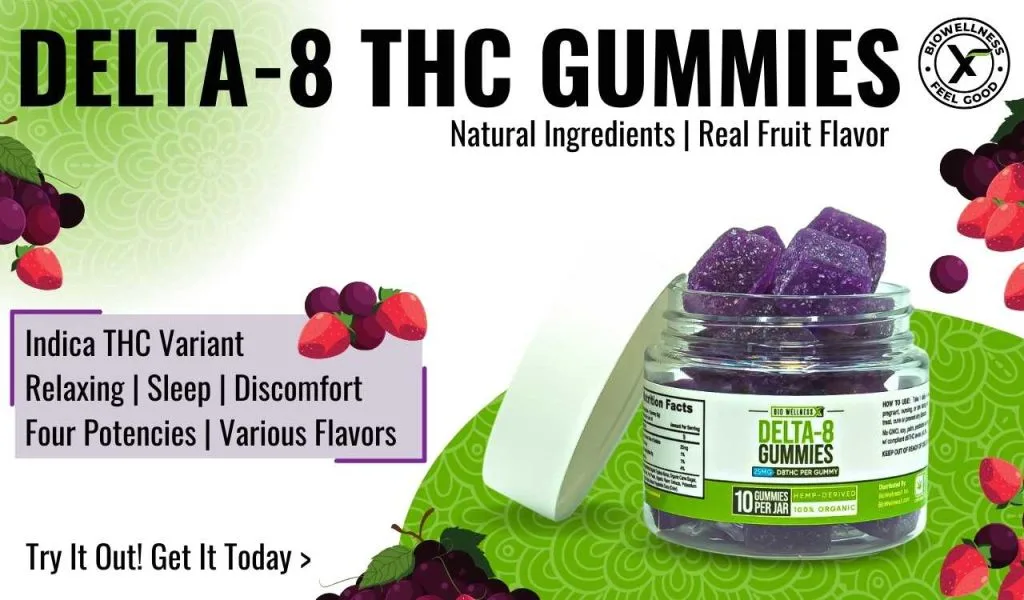 Legal Disclaimer:
By reading this information presented, you agree to release the author of any liability that comes from using this data. This post contains no legal advice. Claims about cannabinoids have not yet been approved by the FDA. Read the full legal disclaimer here.
Other Articles About THC

References:
FAQs About Is Delta 8 THC Legal in Texas
Can I still buy Delta-8 in Texas?
Yes, as of March 2022, you are still allowed to purchase Delta 8 THC products even though, in some instances, it's still considered a controlled substance. 
Can I buy delta-8 online in Texas?
Suppose you are in a state where the legality is not restricted, then YES, you can order online. Texas is a state where this substance is legal, but not all states are the same. Just make sure to check the legality before purchasing.
Is Delta 8 THC legal in all of the states?
In most states, Delta 8 is legal. But over a dozen states have restricted or banned this substance.
Always check your local laws to stay up to date cause you could face felony charges and do some jail time if you get caught with some D8 in the wrong jurisdiction.
Will Delta get you high?
Even though Delta 8 is known to have mild psychoactive effects, it can still get you a little high.
Can you fail a Drug test when consuming Delta 8 gummies?
Sorry to bring you the "bad" news, but since Delta 8 is a THC compound, it will show up on a drug test. We advise that you stay away from ANY THC compound if you have a test coming up.
How much Delta 8 should I take?
We suggest you start small, maybe about half the standard dosage if this is your first time. Then from there, you can gauge how much you should take. You can always increase your dose later that day or the next time you take it.

For instance, Delta 8 THC gummies offer a premeasured amount of Delta 8 THC (Usually between 10–50 mg per gummy, and in some cases 100mg). 10mg is considered a good dose for first-time or lightweight users, while 50mg is more suitable for heavyweight users with higher tolerance levels.