Delta 8 THC is a newly famous hemp cannabinoid sold through a legal loophole formed in the 2018 farm bill. Although it is marketed exclusively as a lighter form of cannabis, the benefits of THC are among the main reasons this cannabis compound is becoming so widely popular. We'll explore the legalities in the state of Wyoming in this post.
LEGAL DISCLAIMER
The legal status surrounding Delta 8 THC is constantly changing. We always strive to do our best to give you the most updated information. We recommend that you always check your current state law before purchasing any hemp-derived products (CBD, THC) in Wyoming. The data in this post is not intended as legal advice nor to diagnose, treat or give any medical advice. In any event, do your due. Always seek your doctor's advice if you are in doubt or are currently taking any prescription medications.
Main Takeaways
Delta 8 THC is a non-psychoactive cannabinoid derived from legal hemp, which is legal under federal law.
Hemp and its derivatives, including cannabinoids and isomers, are now legal in Wyoming.
Delta 8 THC is only permitted to purchase if produced from legal hemp by a certified producer.
To buy Delta 8 THC products derived from hemp, you must be at least 21 years old.

Is Delta 8 Legal in Wyoming Under Federal Law?
In short, yes, Delta 8 THC products are legal in Wyoming. In fact, delta 8 THC is federally legal as per the current date of writing this post.
After the 2018 Farm Bill was signed, Wyoming altered its legislation to legalize hemp products, including cannabinoid products such as CBD. Because of this, hemp products are legal in Wyoming. Hemp is in the same family as the cannabis plant. However, we call this plant Cannabis Sativa L, which contains all the famous cannabinoids, other isomers, and salts of isomers, along with derivatives in amounts less than 0.3% Delta 9 THC by dry weight.
The hemp plant is high in CBD and has low THC concentration, whereas the marijuana plant, also classified as a Cannabis plant, is high THC concentration and low CBD. 
When the law was voted in, it also included changes to the known Controlled Substances Act in Wyoming. A text was removed or updated in the bill to say that hemp and possession of hemp products are excluded from the law. Go Wyoming! For that reason, the compound Delta 8 THC derived from legal hemp is currently legal to sell and possess in the state.
Is Delta 8 THC A Controlled Substance in Wyoming?
With delta 8 being federally legal, do this state have any additional regulations to watch for?
When Wyoming revised its hemp law, it added the following language to the CSA: "it is unlawful under federal law to possess, sell or distribute cannabis or any cannabinoids."
"The following rules and penalties do not apply to this chapter:
(i) The possession or usage of hemp or any hemp-related products for purpose or application."
These adjustments have allowed Delta 8 THC produced from legal hemp material to no longer be a Controlled Substance under the Controlled Substances Act Wyoming. That also goes for growing Sativa Cannabis L, and or hemp production, extraction, etc.
So What is Delta 8 THC?
What exactly is this new THC compound? Delta 8 THC is one of the many types of cannabinoids present in the plant Cannabis Sativa. Delta 8 THC cannabinoids target your endocannabinoid system (ECS), which is in charge of regulating a wide range of functions, including mood, sleep, hunger, immunity responses, metabolism, and more. Based on past studies, D8 THC can help to relax muscles, relieve pain, improve memory, and even reduce epileptic seizures when it binds to your ECS. (1)
Where Can I Buy Delta 8 THC in Wyoming State?
Hemp products are legal under state law in Wyoming under minimal supervision. That implies that you can buy Delta 8 THC goods at stores throughout the state but be wary of low-quality formulations.
When selecting a Delta 8 distributor, you should always proceed with caution. While various hemp products might be found in local shops, buying Delta 8 THC online could be more beneficial.
One main reason to buy your delta 8 products online is that you may buy directly from a brand or manufacturer rather than purchasing through a third-party vendor. Vendors may not always be fully aware of Delta 8 effects, its uses, and the legal status, or even worse, they cannot supply the latest lab reports.
At BiowellnessX, we pride ourselves on supplying all the needed documents so you as a consumer can feel safe when purchasing from our shop. All of our D8 THC goods meet the requirements of the Hemp Farming Act of 2018. You can buy Delta 8 THC products from any state where Delta 8 THC is legal, as long as you're in the United States. We can also help you with any of our other THC Products, or if you need more info, read our "What is Delta 8 THC?" article to learn all there is to know about it.
Delta 8 THC Laws and its Regulations From Wyoming
Let's take a deep dive into some of the bill's sections to understand better what it says.
11‑51‑101. Definitions.
(iii) "Hemp plant," "hemp product," or "hemp production," which means that all parts, seeds, and its varieties of hemp, also known as the plant cannabis Sativa l., whether it is growing or not, or a finished product, a derivative thereof, it's an extract, cannabinoid, isomer, acid, salt or salt of isomer that all is made from the plant with a low THC concentration that does not exceed 0.3% on a total dry weight basis when using any 3rd party lab, or similarly reliable testing method;
(vii) "THC" means tetrahydrocannabinol, which is the psychoactive component of the cannabis plant.
35‑7‑1011. Control of substances
Under the same subsection, the commissioner shall also control the substance in the same manner as the federal law through the promulgation of an emergency rule, followed by the promulgation of a permanent rule under the state of Wyoming Administrative Procedure Act. (d) If any of its substance is designated, rescheduled, or deleted as of a controlled substance under the federal law, the commissioner in charge shall control its substance under the act in the same manner as the federal law states within thirty (30) days after the receiving notice of the change, but no later than thirty (30) days after it has first been published of the change in the Federal Register. If the assigned commissioner objects to the designation, the rescheduling, or deletion of its substance, the commissioner appointed shall within the same period required to control the substance and publish the reasons for objection (if any) and inform all interested parties of the opportunity to be heard about potential changes hereof. At the end of the hearing, the commissioner assigned shall then publish the decision that shall be final unless altered by its statute. Upon the publication of any objection to the designation, rescheduling, and/or deletion under this same act by the assigned commissioner, control under this act stays until the same appointed commissioner publishes his final decision. Any final decisions made that controls the substance in talking, under this act, is the same as federal law in place, shall be finalized through its promulgation of an emergency rule, that is followed by it promulgation of the permanent rule that is in place under the states Wyoming Administrative Procedure Act.
Section 35‑7‑1063. The exceptions to its provisions.
(a) The provisions and its penalties of this chapter shall not be applied to:
(i) The possession or use of the Sativa Cannabis L plant – or any hemp products for purpose or application;
(iii) Hemp production, the processing, or testing by the provisions, or similarly reliable testing method set of W.S. section 11‑51‑101 through section 11‑51‑107.
(b) As used in section "hemp" or "hemp products" means that all parts, the seeds, and any varieties of hemp, also known as the plant cannabis Sativa l. or its product made from hemp with delta 9 (tetrahydrocannabinol) THC concentration that does not surpass 0.3% on a total dry weight basis.
Is it Safe to Buy Delta 8?
In comparison to other Hemp goods, D8 is a secure purchase. It's easy to understand why people would be concerned about Delta 8 being safe to buy. It's difficult, and we hear about numerous random goods that cause damage all the time. Many unpleasant consequences can be traced back to cannabis' high degree of psychoactivity (which may alter a person's mood, thoughts, consciousness, and so on), prompting individuals to attempt new things without considering the consequences.
Is It Legal to Purchase Delta 8 in Wyoming if You're Under 21?
No state laws are restricting the purchase of hemp-derived items by individuals under a certain age. Although D8 products are legal for individuals 21 years of age or older, many shops have restrictions on who may buy them.
Final Thoughts
Delta 8 compounds have quickly risen to the top as a new and trusted form of THC. We believe that the D8 THC has a lot to offer regarding health benefits and is generally considered a safer option. If you're currently taking any prescription or if you have any allergies, you should take the time to discuss your options with a qualified professional before getting into this THC compound. We are excited that people in Wyoming can legally enjoy it as you can with CBD products.
Make sure to check out some of our other THC products too:
Delta 8 THC Gummies
Our most popular delta 8 products
A staff favorite ~ Delta 9 gummies
---
Resources
---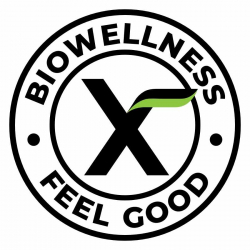 Latest posts by BioWellnessX
(see all)