Delta 8 THC, Is it legal in California? And if it is, where can you buy it? What are its effects? Is Delta 8 the same as THC or not? These are all questions that come up while discussing this plant. To answer these questions correctly, we will need a better understanding of how D8 works.
D8's status as a controlled substance in California is updated, meaning it is now legal. You can purchase it from an online distributor, but the product must meet all state-specific requirements before legally buying it.
Key Takeaways
Due to federal legislation, Delta 8 is legal and can be found in select businesses.
California has legalized hemp and CBD in the state, so it's possible that you can find Delta 8.
To ensure that the Delta 8 you are purchasing is legal, D8 must have been grown and processed by a licensed grower.
Adults of legal age (21 years old or older) may purchase California's D8 products (made with hemp-derived cannabinoids). Those who are not of age can order legal Delta-8 online and have it shipped directly to them.
What are Delta 8 hemp-derived products?
D8, a minor cannabinoid in small quantities, is found in hemp. If you are looking for a high without the side effects of traditional THC, D8 is an option. D8 generates psychoactive responses, but it has less of an impact than Delta 9 THC. Besides Delta 9 THC, there is much less research on individual cannabinoids than on the cannabis plant as a whole. D8 binds to the CB1 receptor, a common site on cells with which the tetrahydrocannabinol attaches.
California Delta-8 THC Laws
With cannabis now being legal for medicinal and recreational purposes in the state of California, you may be wondering how you can legally buy Delta-8. However, determining D8's legality in California can be confusing compared to other states' hemp CBD laws.
Many expected California would follow Nevada and Arizona by tightening regulations surrounding D8. Luckily, thanks to recent legislation passed by the California Legislature in September 2018 and Governor Brown's signature on that legislation on October 6, 2018, hemp products like Delta 8 are presumed to be openly legal in the state.
Here are some high points of the text from California State law on Industrial Hemp:
CALIFORNIA INDUSTRIAL HEMP LAW DIVISION 24, TITLE 3, DIVISION 4, CHAPTER 8
Definitions.
(a) For purposes of this division, the following terms have the following meanings:
(6) "Industrial hemp" or "Hemp" means an agricultural product, whether growing or not, that is limited to types of the plant Cannabis sativa L. and any part of that plant, including the seeds of the plant, the hemp flower and all derivatives, extracts, the resin extracted from any part of the hemp plant, cannabinoids, isomers, acids, salts, and salts of isomers, with a delta-9 tetrahydrocannabinol concentration of no more than 0.3 percent on a dry weight basis.
(9) "THC" means delta-9 tetrahydrocannabinol.
DIVISION 10. UNIFORM CONTROLLED SUBSTANCES ACT
CHAPTER 1. General Provisions and Definitions [11000 – 11033]
"Cannabis" means all parts of the plant Cannabis sativa L., whether growing or not; the seeds thereof; the resin extracted from any part of the plant; and every compound, manufacture, salt, derivative, mixture, or preparation of the plant, its seeds or resin. It does not include either of the following:
(a) Industrial hemp, as defined in Section 11018.5.
(b) The weight of any other ingredient combined with cannabis to prepare topical or oral administrations, food, drink, or other product.
(Amended by Stats. 2017, Ch. 27, Sec. 115. (SB 94) Effective June 27, 2017. Note: This section was amended on Nov. 8, 2016, by initiative Prop. 64.)
11018.5. (a) "Industrial hemp" means a crop that is limited to types of the plant Cannabis sativa L. having no more than three-tenths of 1 percent tetrahydrocannabinol (THC) contained in the dried flowering tops, whether growing or not; the seeds of the plant; the resin extracted from any part of the plant; and every compound, manufacture, salt, derivative, mixture, or preparation of the plant, its seeds or resin produced therefrom.
(b) Industrial hemp shall not be subject to the provisions of this division or of Division 10 (commencing with Section 26000) of the Business and Professions Code, but instead shall be regulated by the Department of Food and Agriculture in accordance with the provisions of Division 24 (commencing with Section 81000) of the Food and Agricultural Code, inclusive.
(Amended by Stats. 2018, Ch. 986, Sec. 8. (SB 1409) Effective January 1, 2019. Note: This section was amended on Nov. 8, 2016, by initiative Prop. 64.)
Understanding the Farm Bill and its effect on Delta 8 THC can be confusing.
Delta 8 is not regulated, and some manufacturers don't test for third-party products. Farm Bill of 2018 made CBD legal without authorization, but D8 remained illegal at the federal level. Large amounts of hemp plants are required to extract enough D8 if it's directly from this source; makers that use hemp-derived CBD products have come up with a workaround.
Is Delta 8 legal in California and a Controlled Substance?
What is the legal status of D8 in California? Currently, it is not a controlled substance in California. The state's legislation specifically removes hemp products from its list of Controlled Substances, meaning there are no repercussions for the possession of legal D8 products.
Where to Buy Delta 8 in California?
There are no laws in California regarding the sale of hemp products. Still, you may find some Delta-8 products on store shelves throughout the state.
Especially if you live near Long Beach, San Jose, or the Burbank area.
When you buy a D8, it's essential to ensure that you purchase the correct kind. Although CBD products are available in local shops around the country for purchase, they may not contain the same strain of marijuana as D8. As such, it becomes important to ask where one should purchase their D8 if they wish to experience a similar level of relief. One reason is that you can buy directly from the brand or manufacturer instead of purchasing through a third-party vendor.
BioWellnessX complies with all US regulations, so you know our D8-THC products are legal and safe. Visit Biowellnessx.com for more information on the type of product fit for your needs.
Which Delta 8 products are for sale?
D8, like many research products, can be delivered by a variety of methods. There are now edibles, pens for dabbing, and other ways to administer D8-THC. The most popular ways to dose with D8 seem to be vape cartridges, gummies, and tinctures.
Vaping is one of the fastest and most systematic ways to get your D8. It would be best to be careful about the carrier oil used in your vape and when you consume it, but that is still one of the more popular methods.
Even if they have CBD or THC in them, gummies are just tasty little candies. BioWellnessX packs include various flavors and come in 3 different potencies ~ 10mg, 25mg, and a whopping 50mg of Delta 8 each. The downside is it takes longer to take effect, but the major drawback is you can't snack on them like when you buy candy at the grocery store.
While some people prefer gummies to other Delta 8 delivery methods, many complain that they taste bad. The flavorings help cover up the bitter flavor of D8 THC and bring back memories of snacking at the movies or sitting at home and watching a good movie while eating your candy bowl.
Tinctures are a method of cannabis extraction. A tincture is when you place drops under your tongue and hold them for 30 seconds before swallowing. BiowellnessX tinctures utilize a unique ingredient to improve absorption and maximize the effect of D8 THC from the extract.
Tinctures deliver the fastest relief of any delivery method because they work faster than other consumption methods. It is not just their speed that makes them so appealing—they produce little to no combustion, which means tinctures are safe for anyone with breathing issues or concerns about lung cancer.
BiowellnessX uses our full spectrum PCR Oil that also contains terpenes to enhance our formulas, producing an entourage effect with D8.
Final Thoughts
With hemp products being legal in California, you can expect to find all kinds of delta 8 products in various stores in California. It's still not widespread as this is still relatively new, and most consumers are used to buying marijuana (delta 9) related products. Education about what delta 8 does and how it differentiates from d9 is essential for it to become a more popular product as CBD now has become. Be on the lookout for the next year as it will take on and spread like wildfire when it first catches on.
Resources:
CALIFORNIA INDUSTRIAL HEMP LAW AND REGULATIONS 
https://www.cdfa.ca.gov/plant/industrialhemp/docs/CaliforniaIndustrialHempLawandRegulations.pdf
LEGAL DISCLAIMER
By reading this legal information, you agree to release the author of any liability related to or arising from your use of this data. This post contains no legal advice. The legal status surrounding Delta 8 THC, Delta 9 THC, and Delta 10 THC is new and constantly changing. We continuously work hard to do our best to give you the most updated information. We recommend checking your current state's laws or federal hemp laws before purchasing any industrial hemp-derived products (CBD, THC) in Arkansas. The data in this post is not intended to diagnose, treat, cure or give any medical advice. Do your due diligence and seek your doctor's advice, especially if you are in doubt or are currently taking any prescription medications. Safer than sorry is always a great idea when consuming new products.
Frequently Asked Questions (FAQs)
Can I buy Delta 8 in California?
Delta 8 THC is legal in California for your pleasure. For those of you interested in the fine print, check out Division 24, Title 3, Division 4, and Chapter 8 for more information.
Is Delta 8 federally legal?
Delta 8 has always been a naturally occurring cannabinoid and derived from hemp. This means it was never federally prohibited, as it was legalized in the 2018 Farm Bill under federal law. Delta-8 can serve a medical purpose as long as it is obtained legally. Delta-8 has been the most popular product on the market. Still, many regulating bodies are concerned about its addictive properties, and regulation efforts have been underway to rein in the benefits of Delta 8 as well.
Is it legal to buy D8 online?
Delta 8 THC, a hemp-derived weed product, is legal in many places where marijuana is not. Since D8 comes from hemp, it can be ordered online easily and have it shipped over state borders.
Can you be fired for using Delta 8?
The D8 is only present in such small quantities that it would take lots of hemp to get even a little. So, even though Delta-8 is not illegal for use in California, it will still show positive for THC and could get you fired from your job.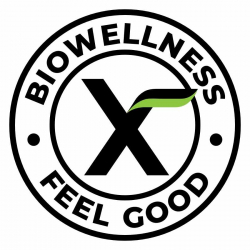 Latest posts by BioWellnessX
(see all)