Is Delta 8 legal in Nevada? A question many keep asking themselves these days. In the Silver State, the legalization of marijuana has caused confusion over what substances are legal to use and which are not. This blog post will explore the topic, discussing what you need to know about Delta 8 so you decide whether or not it's safe for you to use.
Main Key Points
Delta 8 is a controlled substance in Nevada.

The hemp laws in Nevada make it confusing for consumers who want to try Delta 8 THC.
Delta 8 is legal in all 50 states at a federal level, but each state has its own regulations.
If you cannot find Delta 8 products locally, online might be your best bet.
Is Delta 8 THC Legal In Nevada?
According to state law, Delta 8 THC is restricted in Nevada. It is currently unclear whether the state of Nevada will be changing its rules regarding Delta 8 THC or if any dispensaries are selling it legally under their recreational cannabis licenses.
Nevada is one of the few states in the United States to specifically list Delta 8 THC by name in their Controlled Substances Act. You'll see that Delta 8 is listed as a Schedule I Controlled Substance in Nevada.
So what that means for you as a consumer is you have to find products that do not surpass 0.30% total THC, which can be a difficult task.
Nevada's Delta 8 THC and Hemp Laws
Nevada State Senator Tick Segerblom was the main sponsor of Senate Bill 375, allowing hemp extracts and CBD products to be sold in Nevada. Despite these changes, D8 THC is still considered a controlled substance and banned by the state and is restricted with a total THC of 0.30% dry weight basis.
The 2014 Farm Bill federally legalized hemp containing less than 0.3% of Delta 9 THC (the psychoactive form of THC). The 2014 Farm Bill did not legalize hemp that contains any amount of Delta 8 THC, nor does it allow for the commercial sale of products containing any percentage of Delta 8 THC. Cannabis that contains more than 0.3% Delta 9 THC, the same laws persist, and it remains a Schedule I controlled substance.
While the hemp plant is federally legal under the Farm Bill, there has been some debate over what exactly counts as hemp, leading to changes in state laws.
CHAPTER 557 – HEMP NRS 557.160 "Hemp" defined.
1. "Hemp" means any plant of the genus Cannabis sativa L. and any part of such plant, including, without any limitation, the seeds and all derivatives, cannabinoids, isomers, extracts, acids, salts, and salts of isomers, growing or not, with a THC concentration or compound that does not exceed the maximum thc concentration established THC agreed by the federal law for hemp.
2. "Hemp" does not include any commodity or product made using hemp.
Federal Register / Vol. 84, No. 211 / Thursday, October 31, 2019 / Rules and Regulations 7 CFR Part 990
For the purposes of this new part, and as defined in the 2018 Farm Bill, the term "hemp" means the plant species Cannabis sativa L. and any part of such plant, including, without any limitation, the seeds and all derivatives, cannabinoids, isomers, extracts, acids, salts, and salts of isomers, growing or not, with a delta-9 tetrahydrocannabinol concentration of not more than 0.3 percent on a dry weight basis.
NRS 557.180
"THC" defined. [Effective through June 30, 2020.] "THC" has the meaning ascribed to it in NRS 453A.155.
NRS 557.180
"THC" defined. [Effective July 1, 2020.] "THC" has the meaning ascribed to it in NRS 453.139.
CHAPTER 453 – CONTROLLED SUBSTANCES
NRS 453.096 "Marijuana" defined.
1. "Marijuana" means:
(a) All parts of any plant of the genus Cannabis, whether growing or not;
(b) The seeds thereof;
(c) The resin extracted from any part of the plant, including concentrated cannabis; and
(d) Every compound, manufacture, salt, derivative, mixture, or preparation of the plant, its seeds, or resin.
2. "Marijuana" does not include:
(a) Hemp, as defined in NRS 557.160, which is grown or cultivated pursuant to the provisions of chapter 557 of NRS or any commodity or product made using such hemp; or
(b) The mature stems of the plant, fiber produced from the stems, oil or cake made from the seeds of the plant, any other compound, manufacture, salt, derivative, mixture, or preparation of the mature stems (except the resin extracted therefrom), fiber, oil or cake, or the sterilized seed of the plant which is incapable of germination.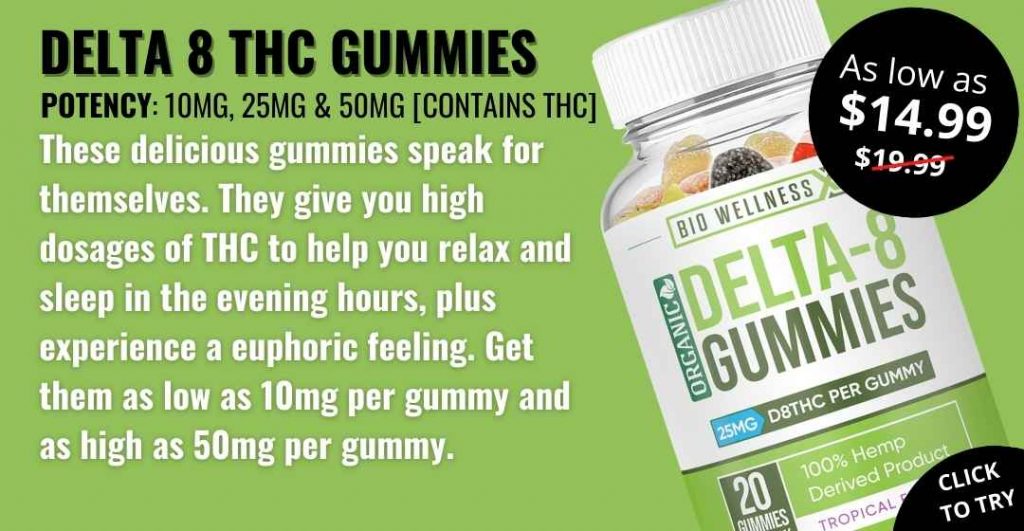 What Is Delta 8 THC? Is it Part of the Hemp Plant?
Delta 8 THC is a cannabinoid that can be found naturally in hemp plants but only in very small quantities.
This substance belongs to the cannabinoids known as tetrahydrocannabinol, one of the most abundant chemical compounds found in cannabis Sativa plants. Delta 8 THC is a federally recognized cannabinoid, meaning that it is legal to possess, use, and sell in most states.
Delta 8 THC has been shown to provide some medicinal benefits, such as analgesic relief and anti-anxiety/antidepressant properties. There is still a limited amount of studies; however, customer feedback already indicates that this compound is continuing to help people across the nation.
If compared to regular marijuana, it does not offer the same head high; however, it's THC; if you take enough, you will feel it.
It's important to note that Delta 8 THC is not the same as CBD oil. Although they are both cannabinoids found within hemp plants, CBD is another type of cannabinoid with a very different chemical structure than Delta 8 THC. The main difference between the two is how Delta 8 THC interacts with the cannabinoid receptors found in cells and throughout the body.
Delta 8 THC is a strong agonist for these receptors, meaning that it attaches to them and triggers a response. On the other hand, CBD has a very weak binding affinity for cannabinoid receptors, which does not trigger a significant physiological response.
When Delta 8 THC enters the body, it interacts with the endocannabinoid system to produce effects that mimic cannabinoids made naturally by the body. This creates a powerful match between hemp-derived cannabinoids and the body's natural response to them.
Can you have Delta 8 THC delivered to you in Nevada?
Have you ever wanted to try and use Delta 8? You may be asking yourself if you can have the product delivered straight to your doorstep. Many wonders if they can use certain services across state lines, such as food delivery services or online retailers. If you live in Nevada and are thinking about ordering Delta 8 online, the answer is yes! There are no laws against this in any state.
Why Is Delta 8 THC not legal in all 50 states?
Delta 8 THC is federally legal under the Hemp Farming Act of 2018, but each state has the right to determine its stance on THC derived from hemp. That means that while it's not against federal law to use or possess D8, it may be against your state's laws. Always check your state laws or with a legal professional to get the updates.
How old do you have to be to purchase Delta 8?
There are no legal age regulations at the state or federal level. Even in a cannabis-friendly state, many retailers will not allow you to legally purchase D8 or any other legal hemp-derived products if you are under 21 years of age.

For one, you could visit any local smokes shops that potentially could carry it, just be aware of the total content in the product, so you don't end up purchasing any illegal THC product.
Another way is to order directly from a reputable online brand like BiowellnessX.
If you want to shop premium Delta 8 products, we encourage you to check out our wide range of products to see what best suits you. Click here for details.
References:
Nevada State Hemp BIll – Industrial Hemp Pilot Program Regulations
Controlled Substances Act Title 21 United States Code (USC) Controlled Substances Act. The Controlled Substances Act (dea.gov)
The Farm Bill Hemp Production and the 2018 Farm Bill – 07/25/2019 | FDA
LEGAL DISCLAIMER
By reading this legal information, you agree to release the author of any liability related to or arising from your use of this data. This post contains no legal advice. The legal status surrounding Delta 8, Delta 9, and Delta 10 THC is constantly changing. We continuously work on giving you the most updated information. We recommend checking your current state or federal hemp flower laws before purchasing hemp-derived cannabinoids (CBD, THC) in Nevada. The data in this post is not intended to diagnose, treat, cure or give any individual medical advice. Do your due diligence and always get your doctor's advice, especially if you are in doubt, taking any prescription medicines, or have a medical condition. Better safe than sorry is always a great idea when consuming new products.
Frequently Asked Questions (FAQs)
Can I take Delta 8 if I have a medical condition?
First of all, you should always seek your doctor's advice before taking any products as they might interfere with some prescription medications.
Will I get High from Delta 8?
Delta 8 THC is a psychoactive substance that gives you that "high" feeling. However, the high will not be as intense or last for quite as long as with regular Delta 9 THC. Many people use this substitute when their state doesn't allow them to take in any form of marijuana due to its legality across certain regions. Others just use it for the remedy it provides.
Can I fail a Drug Test when consuming Delta 8?
Delta 8 has been shown to interact with the same brain receptors as Delta 9 THC and can produce a "high." Unfortunately, this means that most will also test positive for delta 8 as they would as D9.
What is the best Delta 8 Product to take?
It depends from person to person. Some people like to vape, whereas others have a bigger sweet tooth and prefer gummies or edibles in general. Others don't like either and prefer the oils. Delta 8 comes in many variations, so it's just a matter of figuring out which method you prefer.