If you're planning on visiting Oregon to check out their wonderful mountains or to visit their beaches, AKA the Coast, you will be glad to know that you can still enjoy your favorite Delta 8 THC (it means tetrahydrocannabinol for those who were curious) products, as it is completely legal there.
Just to be sure, we want you to understand the particular legalities of this beautiful state before you head on over with, or to get your Delta 8 THC Hemp-Derived items.
We hope to help uncover some of and answer all of your potential questions.
LEGAL DISCLAIMER
The legal status surrounding Delta 8 THC is constantly changing. We always strive to do our best to give you the most updated information. We recommend that you always check your current state law before purchasing any hemp-derived products (CBD, THC) in Oregon. The data in this post is not intended as legal advice nor to diagnose, treat or give any medical advice. In any event, do your due. Always seek your doctor's advice if you are in doubt or are currently taking any prescription medications.
Main Takeaways
Delta 8 THC is a variant of Delta 9 THC and a new cannabinoid hemp product for most people.
Yes, Delta 8 THC is currently legal in the State of Oregon, but that may change.
"Adult-Use Cannabis Item" or "Adult Use Cannabinoids" and what that means.
Oregon's Delta 8 THC legal age for possession and consumption on these D8 hemp edible products.
Is Delta 8 safe for consumption?
Besides Delta 8 THC in Oregon, is it legal in other states?

First off, let's talk about Delta 8 THC itself:
What is Delta 8 and is it legal in the U.S.?
Delta 8 THC is one of the many cannabinoids found in cannabis besides CBD (Cannabidiol), CBN (Cannabinol ), and Delta 9 THC. However, Delta 8 only occurs in minimal amounts, so many converts CBD into Delta 8 THC using only natural processes. It has a very similar molecular structure to delta-9 THC (marijuana item), which gives it a psychoactive and intoxicating effect when ingested, but with only about 2-3 times less potency making this natural relief appealing for consumers who do not want high associated with other compounds, but want to reap all the benefits this compound has.
Hemp-derived cannabinoids, like Delta 8 THC are federally legal under the 2018 Farm Bill of Federal Law. At the federal level, this means that those who enjoy a little recreational marijuana with their hemp, are in luck because it can be freely traded across state lines and consumed legally in any other jurisdiction where cannabis has been decriminalized or legalized!
Next, what about Oregon Specifically? Is Delta 8 Legal in Oregon according to state laws?
What's the Oregon Liquor Control Commission (OLCC) say?
As of November 2021, Delta 8 THC IS legal in Oregon, as it isn't addressed in Oregon statutes, and also isn't included in Oregon Health Authority (OHA) marijuana concentration limits. However, that may change as legislation tries to formally pass the Oregon House Bill 3000 (HB 3000).
Measure 91 of 2014 of Oregon State Laws, which legalized marijuana in the state, D8 THC likened as a "cousin" to Delta 9 and just added a new variant for the consumer. Therefore, currently, according to state hemp laws, it is NOT in the controlled substance category in Oregon, so you can possess and purchase it here.
The HB 3000 bill defines any "artificially derived cannabinoids" product as a chemical compound created via the concoction of cannabis family components and cannabinoids products. The law specifically mentions delta 7, 8, and 9 tetrahydrocannabinol (THC) with the 10th being dextrorphan (d-2).
It also has the following effects that applied, as an emergency addition effective July 19, 2021 (until the bill is formally approved):
Redefine Delta-8 THC as a form of "Adult-use cannabis item".
Established a particular "task force" that is focused on investigating how new cannabis and hemp-derived products will co-mingle within the current Oregon legal cannabis market.
They gave authority to the Oregon Liquor Control Commission (OLCC) to set the maximum potency limits for Delta-8 THC Products and testing limits and protocols of those products. This was that the concentration of Delta products THC levels not exceed 0.3% on a dry weight basis or the threshold set by the current federal laws regarding controlled substances.

What the Law States About "Industrial Hemp Commodities"?
Another important law regarding state laws was OAR 603-048-2310. It defined "Industrial hemp" with the stipulation that means all non-seed parts and varieties of the Cannabis plant, whether growing or not, that contain an average tetrahydrocannabinol concentration that does not exceed 0.3 percent on a dry weight basis.
This is very similar to the restrictions put forward by the Food and Drug Administration with the Farm Bill in 2018.
It is no doubt that the popularity of Delta 8 THC is on the rise, with no restrictions in place to date. But if federal legislation OR this HB 3000 bill passes by Oregon state regulators, it could be ruled as illegal and banned from possession and/or consumption within the Beaver State.

Adult-Use Cannabis Item?
What's that mean, is that industrial hemp?
Products containing more than 0.5 milligrams of any combination THC or tetrahydrocannabinol acids including Delta-9, -8 tars which are also called dronabinol (synthetic) cannabinoid drugs with similar effects advertised by manufacturers/sellers as intoxicating substances
Industrial hemp is a type of cannabis that has not been demonstrated to contain less than 0.5 milligrams total delta-9 THC hemp extracts when tested in accordance with industrial hemp commodity testing: ORS 571.330 or 571.339.
Contains any specific quantity of artificially derived cannabinoids type product.

So, how old do you have to be to purchase or carry Delta 8 THC products?
Oregon has recently legalized all non-seed parts of the cannabis plant that contain less than 0.3% Delta 9 THC, which means CBD coming from the hemp plant (and products made from it) are now legal in Oregon! You generally need to be at least 21 years old before purchasing any type of Delta 8 THC product with ingredients derived from Industrial Hemp farming. This was based on the Oregon Administrative Rule (OAR) 845-026-0300(3), which prohibits the sale/delivery of these types of products to a person under 21 years of age (UNLESS you are a medical marijuana cardholder, at which case you can be 18 years or older).
Is Delta 8 safe for me to consume?
With the regulation of delta 8 products, top companies are doing their best to provide high-quality and safe options. The rule mentioned above that THC should be less than 0.3% makes it improbable for these products not only harmful but toxic as well for human consumption. But, make sure you check out the testing of these items though. If the products were manufactured properly, with good ingredients, they won't try to "hide" anything.
OK Great….so, where can I buy Delta 8 products in Oregon?
You can find Delta 8 THC / Hemp products pretty much everywhere. They are available in dispensaries, various vape stores, and head shops, as well as the local gas stations.
D8 is a great product for anyone who wants to know what they're using. If you buy from the dispensary, then at least there's no question about whether or not it was just made with less than high-quality products. A reliable dispensary is one of your best bets when looking for a high-quality Delta 8 product. This way, you are at least ensuring that the goods were tested by professionals and legal in their jurisdiction of sale and have proper labeling. This can be shown in the testing reports or Certificate of Analysis (C.O.A.).
Of course, local places aren't the only place to get your Delta 8 products. If you are lucky enough to live in Oregon, they're legal and available for purchase at any time of day or night with a shipping address from anywhere – not just dispensaries, gas stations, etc! There are plenty of great online shops and brands that have all the above testing reports/C.O.A.s to investigate before your purchase. They also have reviews of past customers that may allow you to get a better feel for what they can offer.
How about other states?
Is Delta 8 legal in all of the United States?
All states have the right to decide their specific stances on cannabis legalization. Under federal law, Delta 8 THC is allowed under the context of the 2018 Farm Bill, which also means it's legal in Oregon as well! However, you should research more about what makes your state different and other areas so that way can be sure not to break any laws when consuming this product or traveling across state lines with it. Better to be safe than sorry! For instance, close to Oregon, it is currently illegal in Washington, Idaho, and Montana. But California and Nevada welcome Delta 8 into their borders.
Final Thoughts
Many people are excited about this compound because it has so many health benefits and is generally safer. Remember to always consult/talk with your doctor before switching medications or adding anything new into the mix if you're currently taking prescriptions. As for those who are loving the Shore or headed to the mountains…they can grab some hemp-derived Delta 8 and enjoy their time in the sunshine!
If you are interested in seeing our selection and what we have of other delta 8 THC products for sale you can see our selection here.
---
References:
---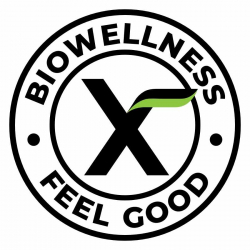 Latest posts by BioWellnessX
(see all)