Idaho is known as one of the strictest states for hemp laws. Hemp-derived products can legally be sold, but only if the trace of THC is below 0.30%. You might find the majority of online information claims that Delta 8 THC is illegal in Idaho. However, it is only unlawful if it surpasses the 0.30% THC limit set forward in the 2018 farm bill and Idaho's latest house bill 126. This blog will help readers understand the legality of Delta 8 THC in Idaho.
Main Points
Delta 8 THC is NOT legal in Idaho; however, there is a twist to it.
It provides mild psychoactive effects with lower intensity.
The Gem State has some of the most restrictive hemp laws in the country.
Possession of this cannabinoid is subject to legal punishment.
Idaho laws regarding Delta 8 THC are pretty complicated.
Delta 8 THC was designed to mimic the effects of regular THC but have fewer side effects.
You can still enjoy hemp-derived THC products as long the total THC is below 0.30%

Is Delta 8 THC Legal In Idaho?
Delta 8 THC is NOT legal in Idaho IF the total THC surpasses 0.30% stated in the latest approved House bill. The state prohibits the sale of products created from industrial hemp containing any tetrahydrocannabinol concentration over the legal limit set forward in the 2018 farm bill. This also includes any full-spectrum products and CBD oils containing a trace amount of THC (less than 0.3%).
It's important to highlight that while there are no restrictions on the purchase or use of hemp products with less than 0.3% THC by weight, you should be careful about where you buy them from because some vendors may claim they're "legal" when they're not.
We suggest you always check the latest lab reports for any of these products and contact the company you get them from to get their confirmation. You can never be too careful about this THC compound, so you don't end up purchasing an illegal substance.
What Is Delta 8 THC?
If you're looking for a natural way to relax after a hard day's work, then Delta 8 THC (tetrahydrocannabinol) could be the answer. This hemp derivative is often sold in smoke shops and convenience stores across the United States. It provides mild psychoactive effects with lower intensity than its more famous counterpart, Delta 9 THC. Both of these THC compounds have a similar chemical structure.
Delta 8 THC is a type of Cannabis that has been bred to have less of the intoxicating effects that cause paranoia and anxiety. It's shown to be twice as mild, if not more.
A new research study from the National Cancer Institute found that Delta 8 THC relieves pain, stimulates hunger, and causes relaxation. (1) (2)
Where To Buy Delta 8 THC In Idaho?
Many people in Idaho are asking themselves, "Where can I buy Delta 8?" This is an essential question because The Gem State has some of the most restrictive hemp laws in the country.
Based on the state's current regulations in their latest bill, you can only purchase products with a clear lab report that states the total THC per dry weight is below 0.30% and created from an industrial hemp plant. If total THC is over, it's considered a schedule 1 drug.
Because of the limitations in Idaho, you want to pay attention to how much THC is in the product per gram you purchase. For example, we offer organic 10mg delta 8 gummies, each gummy weighing 4-4.5 grams.
That means the total THC is below 0.30%, and you can legally purchase the product. The same goes with our organic 10mg delta 9 gummies. However, we also offer non-traceable THC products such as our Wellness CBD Gummies. If you have any questions, you can always give one of our excellent sales reps a call. They would love to help.
With that said, let's look a little deeper into the current legalities regarding industrial hemp-derived THC in the state of Idaho.
Idaho State Law And Legalities Of Delta 8 THC
Even though it is federally legal, the Federal Laws regarding Delta 8 THC are pretty complicated. The reason is that Delta 8 THC atomic positions are very similar to Delta 9 THC, which is known for its psychoactive effects, which are found in the marijuana plant, also classified as Cannabis.
Cannabis contains both Delta 9 THC and cannabidiol (known as CBD) which does not have psychoactive effects and may even negate the psychoactivity of Delta 9 THC.
When combined in proper ratios, these two cannabinoids form a type of Cannabis that relieves pain, sometimes with the help of other cannabinoids. If cannabis (hemp plant) comes out with more than three tenths (0.30%), such plant's federal definition is Marijuana. If below three tenths (0.30%) and high in CBD, such a plant can be called a hemp plant.
The Drug Enforcement Administration has made a move to ban Delta 8 THC federally, unsuccessful so far. So far, this substance is not illegal because it falls under the protection of the 2018 Farm Bill/ Hemp Farming Act. However, suppose a new federal law on Delta 8 THC (synthetically derived tetrahydrocannabinols and synthetic substances) comes into play.
In that case, any cannabinoid deemed synthetic means it doesn't fall under that protection and is considered illegal, which will have a catastrophic impact nationwide.
Idaho Law
Under Idaho State Law, it is illegal for any person to deliver, sell, distribute, dispense or possess with intent to deliver, sell, or distribute a controlled substance. It can result in felony charges if caught distributing it.
Schedule I. – Any of the following substances, whether produced directly or indirectly by extraction from substances of vegetable origin, independently using chemical synthetic or by a combination of extraction and chemical synthesis, unless specifically excepted or unless listed in another schedule:
Marijuana, meaning all parts of the plant, whether growing or not; the seeds, prohibited parts thereof; the resin extracted therefrom any part of the cannabis plant; and every compound, manufacture, salt, derivative, mixture, or preparation of the plant Cannabis Sativa L. or its seeds or resin, including Delta 9 tetrahydrocannabinol (THC) and all homo- or hetero-cannabinoids, but not excluding the mature stalks of the plant Cannabis Sativa L., fiber produced from the stalks, oil, or cake made from the seeds of such plant material.
The History Of Delta 8 THC
The history behind Delta 8 THC is long, dating back to 1964, when researchers first created it in hopes of an alternative for the use of THC. Delta 8 THC was designed to mimic the effects of regular THC but have fewer side effects. (3)
The brain has two main types of cannabinoid receptors called CB1 and CB2. CB1 is found throughout our bodies but is most commonly found in the brain and nervous system. This is the receptor that Delta 8 THC attaches to, which makes it a very interesting cannabinoid.
Cannabinoid receptors are not just found in our brains but also throughout our bodies. CB2 receptors can be found on cells of hematopoietic tissues, mainly on the surface of immune cells such as macrophages and B-cells.
Delta 8 THC is a promising cannabinoid since it can assist with many conditions without the adverse side effects associated with Delta 9 THC from the available research. While CB1 receptors are found throughout our bodies, CB2 receptors are less common. The reason for this isn't well understood, but it is believed that the CB1 receptor plays a more prominent role in our bodies than CB2. Studies also indicate it acts as an anti-inflammatory, anti-stress, and increases mood, and sleep, to name a few. 
The Food and Drug Administration Hemp Farming Act
The Food and Drug Administration is there to help consumers by regulating foods and other consumables. Thanks to the Hemp Farming Act has helped with many hemp products on the market today.
For years, hemp was illegal to manufacture and use for anything, even though it is excellent for the environment. This act has helped in such a way that it allows each state to choose if they would like to grow, sell, or manufacture it for their residents. It is legal on a federal level, but not all states are on board with that, so today, you can purchase help-related products and even Delta 8 THC products because of this act. 
Hemp is not just used for clothing and building; the seeds are also used for health supplements. They contain fiber and protein, which can be helpful in anyone's diet.
The FDA is stringent on what they allow in foods, so only the best legal hemp products will make it to market. This helps consumers find foods with ingredients that are beneficial to them.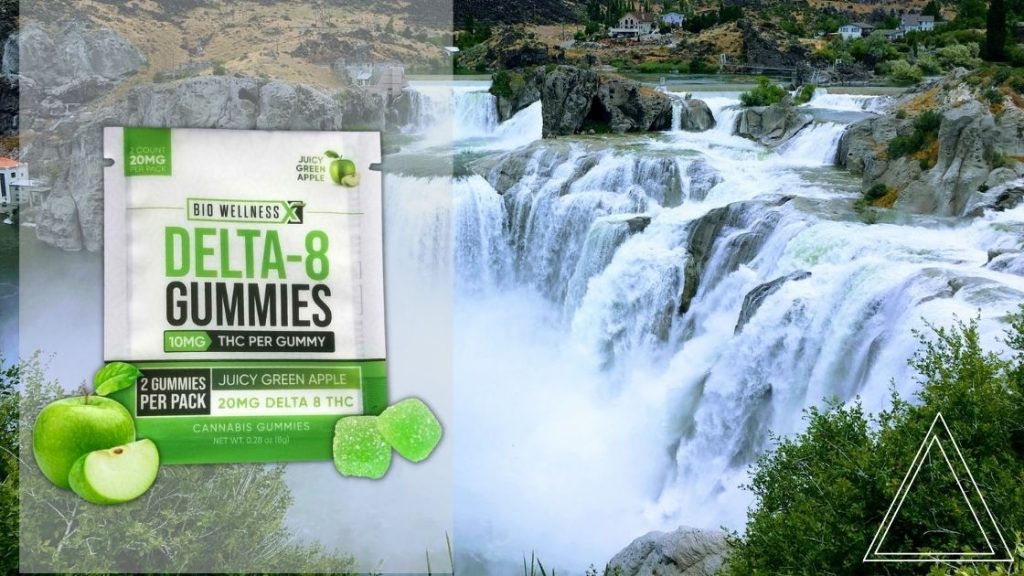 Final Thoughts
The law in Idaho is pretty strict on hemp-derived Delta 8 THC products. The state has listed all tetrahydrocannabinols (THC) as Marijuana and controlled substances. Delta 8 THC is NOT legal to buy in Idaho if total THC surpasses 0.30%; if so, it's Marijuana. 

You'll find various places that sell these products, and you can get them both in-store locations and online Residents of Idaho should avoid ordering any hemp-derived products with any trace amount of THC, including Delta 8 THC, until the laws loosen up in their state. You can still purchase products; you must ensure the total dry weight is in line with how much THC is in the product.

Unfortunately, not all vendors can guarantee you that is the case. We suggest you reach out to us to discuss further and guide you to find the right products that fit the current state regulations.
In the meantime, check out some of our other popular products below
References:
---
References:
LEGAL DISCLAIMER
By reading this legal information, you agree to release the author of any liability related to or arising from your use of this data. This post contains no legal advice. The legal status surrounding Delta 8, Delta 9, and Delta 10 THC is constantly changing. We continuously work on giving you the most updated information. We recommend checking your current state or federal cannabis laws before purchasing hemp-derived cannabinoids (CBD, THC) in Charlotte, NC. The data in this post is not intended to diagnose, treat, cure or give any medical advice. Do your due diligence and consult your physician, especially if you are in doubt, taking any prescription medicines, or have a medical condition. Better safe than sorry is always great when consuming new products.
Frequently Asked Questions (FAQs)
Is there anything other than Delta 8 THC gummies I can take?
Besides gummies, we have oils, smoke, capsules, and even a soft gelatin capsule. And as the market matures, you'll see all kinds of Delta 8 products pop up.
Is THC legal in Idaho?
Yes, and No. You cannot purchase products surpassing 0.30% Total THC dry weight, so you have to pay close attention to what you buy, especially online. This goes for any THC compound such as Delta 8 and Delta 9 THC.
Is Delta 8 THC legal in all 50 states?
Nope, even though Delta 8 is Legal on a federal level, there are several states that have banned it altogether or put strict restrictions on it, as the state of Idaho has.
What is the legal age to buy Delta 8 THC or any hemp material?
Each retailer can make their own requirements regarding selling Delta 8 products, but most will not let you purchase any THC or CBD products unless you are 21.
Is Delta 8 THC a controlled substance?
Yes, in Idaho, Delta 8 is on their controlled substances list as soon the total THC per dry weight surpasses 0.30% THC.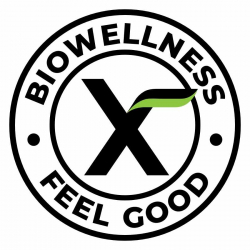 Latest posts by BioWellnessX
(see all)