You might wonder what the beautiful Garden State has been up to on the marijuana front. Has Jersey law legalized it yet, or is it still a medical state only? Let's find out if New Jersey weed laws are pro-consumers or not.
New Jersey has been deliberating for a long time on recreational marijuana legalization, and finally, in November 2020, the voters approved it, and the laws passed! However, there's more to it than the eye meets. Keep reading, and we'll explain in detail.
Main Key Points
Marijuana is legal for medicinal and recreational use in New Jersey.
Medical marijuana patients are allowed up to 3 ounces a month. (Medical marijuana laws still carry some restrictions in NJ.)
Recreational marijuana users are allowed up to 6 ounces a purchase.
Although it is legal, over 60% of municipalities opted out of recreational marijuana.
Hemp provides a much more convenient alternative for both medical cannabis patients and recreational users.
Hemp products are legal federally and under New Jersey law, containing less than 0.3% of THC on a total dry weight basis.
You can shop for hemp products online and have them delivered to your door; with marijuana, you cannot.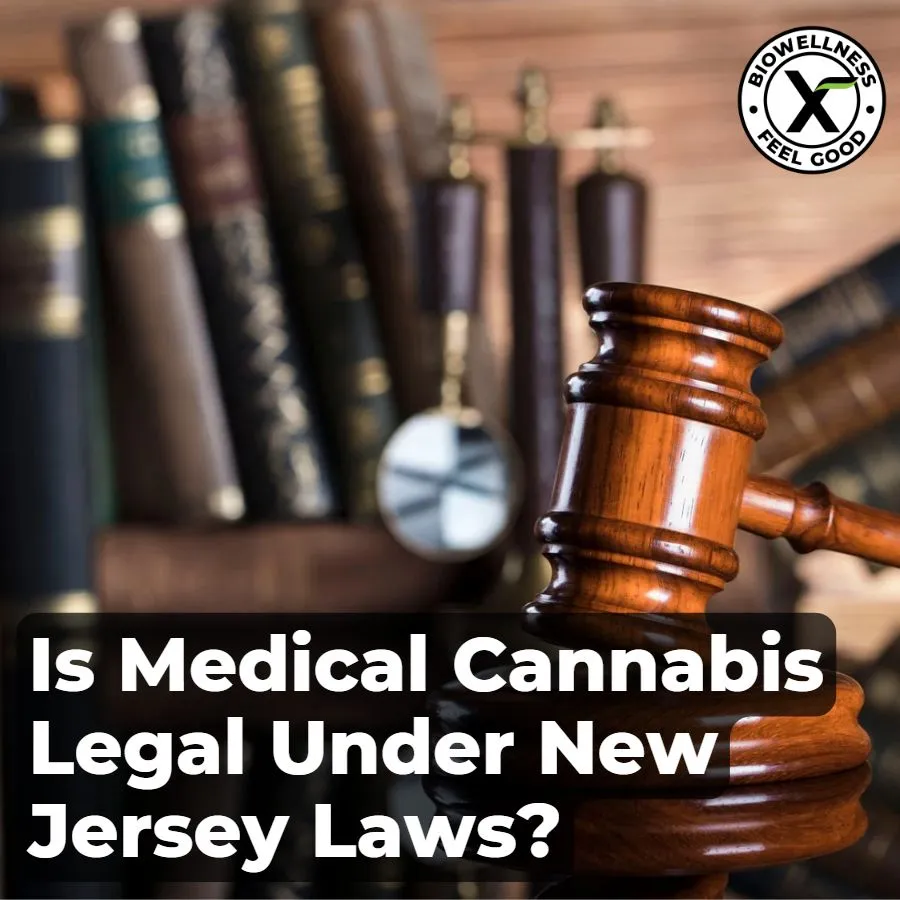 Is Medical Cannabis Legal?
The state legalized medical marijuana and established a medical cannabis program back in 2010. But later on, it faced extremely heavy restrictions.
With a state of nearly 9 million people and only five licensed medical marijuana dispensaries, the medical marijuana system in New Jersey was one of the least effective systems in the country.
These situations did not improve much after 2016, when new regulations took effect limiting qualifying conditions for access to cannabis, with even more stringent requirements than before.
Is Adult-Use Marijuana Legal in New Jersey?
New Jersey cannabis laws legalized recreational marijuana for adults age 21 and older in November 2020 under the New Jersey Marijuana Legalization Amendment, which took effect on January 1st, 2021. The law also legalized the cultivation, processing, and sale of retail cannabis.
Marijuana may be legal in The Garden State, but it looks like it'll be a while till you can fully enjoy quality, legal weed across the state.
Is Marijuana Card Still Useful in New Jersey?
You might think that your medical card is now useless after the legalization of recreational marijuana! Hold your horses; it might still come in handy since New Jersey laws fully lifted the sales taxes on medical marijuana on July 1st, 2022.
So depending on how much medical marijuana you buy a month, the fee to renew your medical card could be much cheaper than paying the sales taxes.
Where Are The Marijuana Use Restrictions in NJ?
Like any other state, the are limitations to using a substance such as marijuana. It's not allowed to use, smoke, or ingest marijuana in public places. In other words, the New Jersey cannabis laws are strict when it comes to public places, so be smart.
What Is The New Jersey Penal Code for Possession?
While marijuana is legal in NJ, There are still some restrictions and regulations that you should adhere to, and the violation of these regulations could incur some heavy penalties. (Marijuana laws are quite serious in NJ.)
Here are some of New Jersey laws and penalties for adults:
Possession:
Marijuana Possession of fewer than 6 ounces: is permitted as long as you're not within 1000 feet of a school.

Possession of more than 6 ounces: is a crime of the 4th degree, punishable by a fine of up to $25,000.

And 18 months imprisonment.

The sentence for possession within 1,000 feet of a school adds an additional 100 hours of community service and varies depending on the quantity charged.
Okay, now we looked at recreational and medical marijuana; what about hemp? Can you legally purchase hemp-derived THC products in Jersey? Let's find out.
Is Hemp Legal in New Jersey?
Industrial Hemp was legalized under federal law in 2018, revolutionizing the cannabis industry. According to the Farm Bill, hemp is no longer a controlled substance if it contains less than 0.3% Delta 8 THC of total dry weight.
The state of New Jersey recognized the farm bill and made all hemp-derived cannabinoids legal as long Delta 9 THC is below 0.30% of total dry weight.

Hemp Instead of Marijuana?
Most of our customers opt for hemp products instead of marijuana because they don't usually enjoy the overwhelming, couch-locking high of weed, whether it's for medical or recreational reasons.
Hemp offers the same health benefits as marijuana but with a more enjoyable and manageable high; you can cherry-pick what works best for you.
If you need something for sleep, Delta 8 THC acts like an Indica, or if you need that Sativa boost, Delta 10 will offer you a clean and pure experience. Or if you just need that Delta 9 THC, you can get that shipped directly to your door too.
Learn more about the difference between Indica and Sativa strains here.
Another big reason is the quality and price point! Unlike the "Unknown" brands you can see on the shelf at the dispensary, reputable hemp brands undergo rigorous testing to meet health and legal standards!
Thanks to the legalization of industrial hemp cultivation, pretty much across the country made quality hemp products more affordable and accessible.
Hemp Products for Anxiety
We all battle anxiety to some extent; at the end of a stressful day or the middle of an overwhelming week, you wish you could mellow down a bit and catch your breath. Well, that's exactly what our fruitilicious Mellow Drops could help you with!
Just munch on one of these fruity gummies full of powerful cannabinoids such as CBD and THC, and within 30 minutes, you'll start feeling the stress flee your body and the noise calm in your head.
Hemp Products for Pain
None of us is a stranger to this one here! Painkillers have a spot on every nightstand and every purse. Well, get ready for another star to take that spot on your nightstand; the fan-favorite Delta-8 THC.
Delta-8 THC is a hemp-derived star cannabinoid gaining a lot of popularity lately for its pain and anxiety relieving abilities, all while having a smoother high, unlike your usual THC.
Try our all-star Delta-8 Tincture or the mouth-watering Delta-8 gummies and see for yourself why it gained all this following.
Hemp Products for Sleep
Obviously, a lack of sleep is a recipe for ruining everything in your day. But if cannabis and traditional THC make things worse for you before it puts you to sleep, then we've got just the thing for you!
CBN is a distant cousin of THC, with mild psychoactive abilities, which has been used for ages as a sleep remedy.
Try our CBN oil made of pure PCR oil and CBN extract for a good night's sleep like nothing else. Or, if you are not into Oil, Delta 8 acts as an indica and will do wonders for you.
Want to know more about how hemp products can help with sleep? Check our two articles below:
Where To Buy Marijuana or Hemp THC Products?
You can buy marijuana products in NJ from available dispensaries and medical cannabis providers.
For hemp, you can buy it from both dispensaries and online retailers, where you can get it delivered to your doorstep.
Final Thoughts – Weed Laws In New Jersey
Thanks to the votes of Jersey residents, The Garden State is finally cannabis-use-friendly! Both medical and recreational cannabis is legal.
While it is legal, there's still some pushback! About 60% of municipalities decided to wait on allowing recreational marijuana; some even are on the fence about medical marijuana.
If you don't want to drive around the state trying to find a good dispensary selling quality weed, you can always purchase dispensary-grade hemp products online and have them delivered to your door!
If you've decided to explore more hemp, visit our website: BiowellnessX.com, and get your hands on some of our vegan, all-natural hemp products at great discounts. "Bonus of free delivery on orders above $50"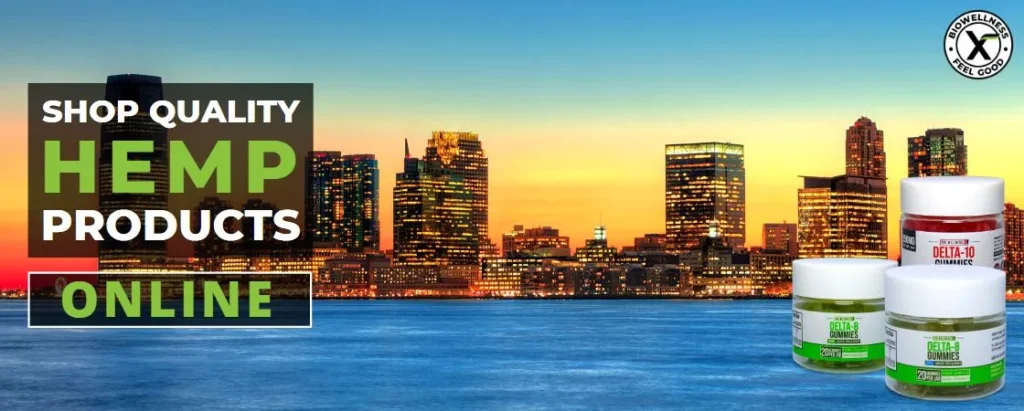 Buy High THCA Flower Wholesale In New Jersey

Resources:
New Jersey Marijuana Legalization Amendment: https://ballotpedia.org/New_Jersey_Marijuana_Legalization_Amendment_(2020)#Text_of_measure

New Jersey statutes: https://lis.njleg.state.nj.us/nxt/gateway.dll?f=templates&fn=default.htm&vid=Publish:10.1048/Enu

New Jersey Penal Code: https://law.onecle.com/new-jersey/title-2c/index.html

New Jersey medical marijuana act:
Legal Disclaimer:
By reading this information presented, you agree to release the author of any liability that comes from using this data. This post contains no legal advice. Claims about cannabinoids have not yet been approved by the Federal Food and Drug Administration. Read the full legal disclaimer here.
Related Articles
Frequently Asked Questions (FAQ)
Is weed legal in New Jersey?
Yes! The state of New Jersey legalized both medical and recreational marijuana for adults 21 years old and above.
Is it easy to buy weed in NJ?
Although it's legal, the dispensaries and points of sale remain somewhat scarce in NJ.
How much marijuana can you buy in NJ?
You can buy up to 6 ounces of marijuana in New Jersey.
Can I buy Delta 8 products in New Jersey?
Yes, it's allowed to buy hemp-derived Delta 8 THC products in New Jersey as long as the total Delta 9 THC is below 0.30%.
Do you live in another state and are not sure if Marijuana is legal there? Read our state-wide article that breaks down current laws and regulations.
Even California has restrictions when it comes to Marijuana; however, there are some interesting loopholes. Learn more here.